It's National Siblings Day! With so many people sharing photos and memories of their brothers and sisters today, Wrangler wanted to be a part of the festivities. He welcomed two of his brothers to Studio 1A and thanks to our friends at Guiding Eyes, we were able to learn more about the rest of Wrangler's family — and how the gang is following in their brother's "Puppy With a Purpose" paw prints: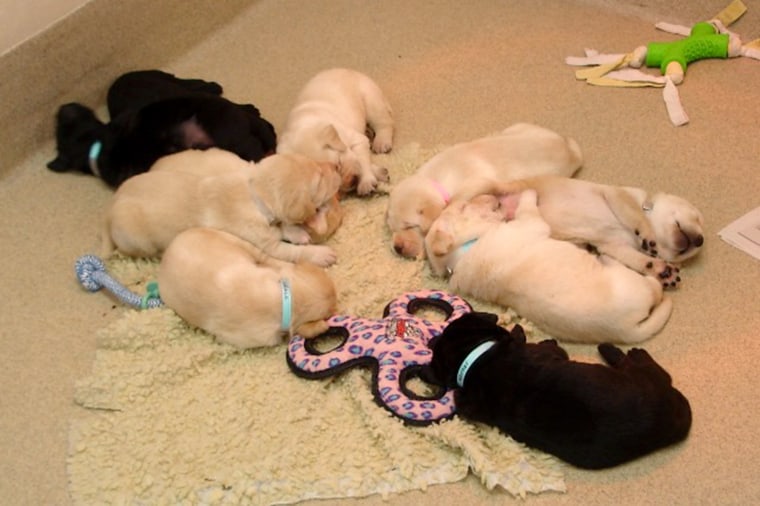 Emmy (mom)Home: Westchester, New YorkEmmy is a Guiding Eyes brood, responsible for producing future generations of Guiding Eyes guide dogs, and selected due to her superior health and temperament. She lives in Westchester, New York, with her volunteer foster handler. Wrangler and his brothers and sister were Emmy's first litter.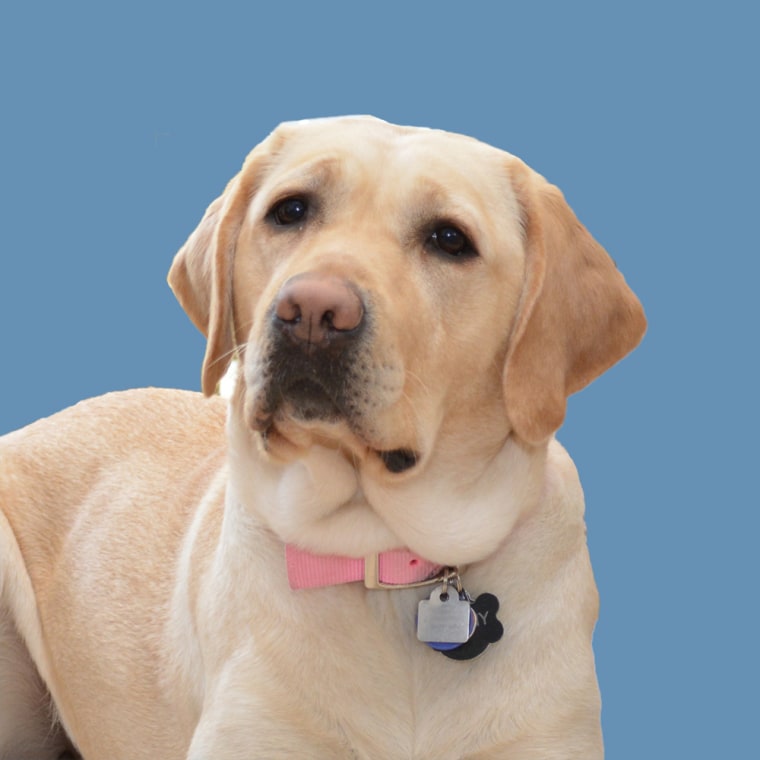 Garth (dad)Home: Westchester, New YorkGarth is a Guiding Eyes stud dog. He lives in Westchester with his foster handler and returns to Guiding Eyes' Canine Development Center for "dates." Like Wrangler's mother Emmy, Garth was selected to breed because of his health and temperament — paramount to Guiding Eyes' mission to rear life-changing guide dogs. Wrangler was also part of Garth's first litter.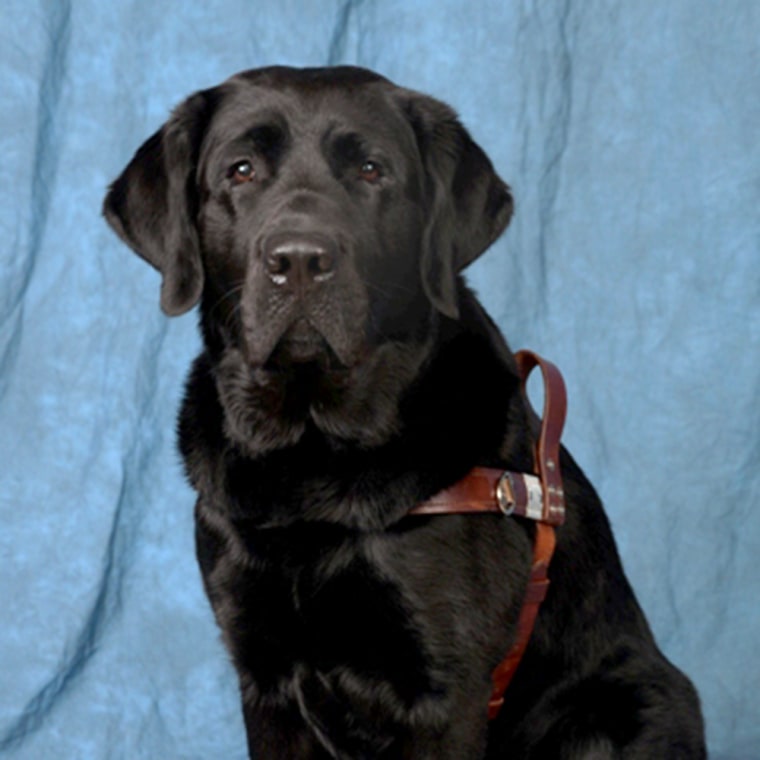 Wiggins (brother)Home: Avoca, New YorkWhile Wrangler goes to Studio 1A each day, his brother Wiggins goes to middle school! Wiggins' puppy raiser is a teacher in the Avoca Central School in upstate New York, so Wiggins spends lots of time each day in classrooms and socializing with students. School is also a great place to practice skills like climbing stairs and walking (calmly) along long hallways.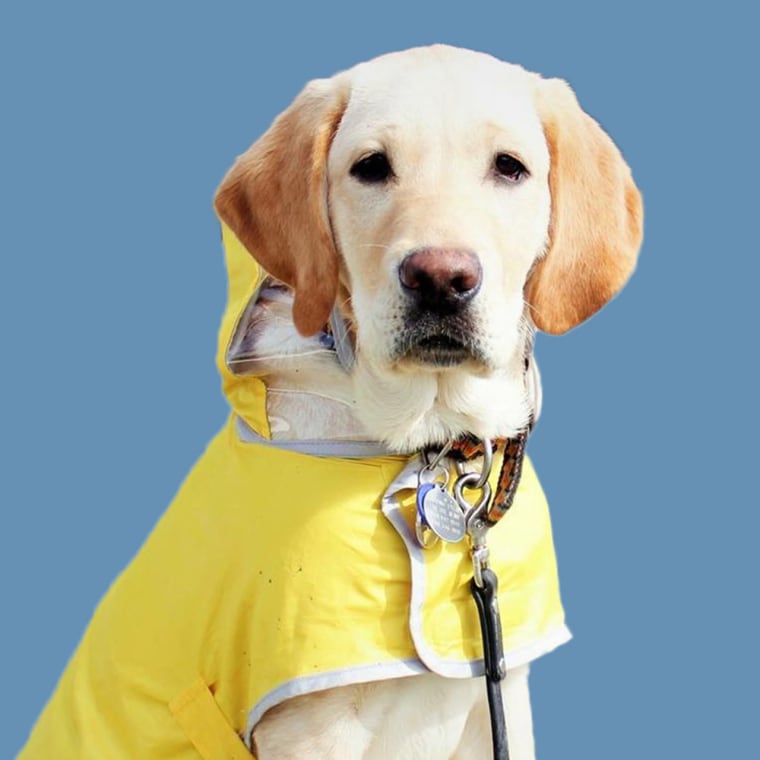 Webster (brother)Home: Southwestern, Connecticut Webster is an extremely well-behaved pup that loves to learn about the world around him. His favorite activities include eating breakfast, lunch and dinner (just like his brother Wrangler!), going for long walks and playing tug of war. One of the most interesting things about Webster might be his puppy raiser Nora – she's still in high school! While Webster doesn't attend classes with Nora, he visits after school to walk on sidewalks near sports practices and other events to get exposure to new experiences and sounds.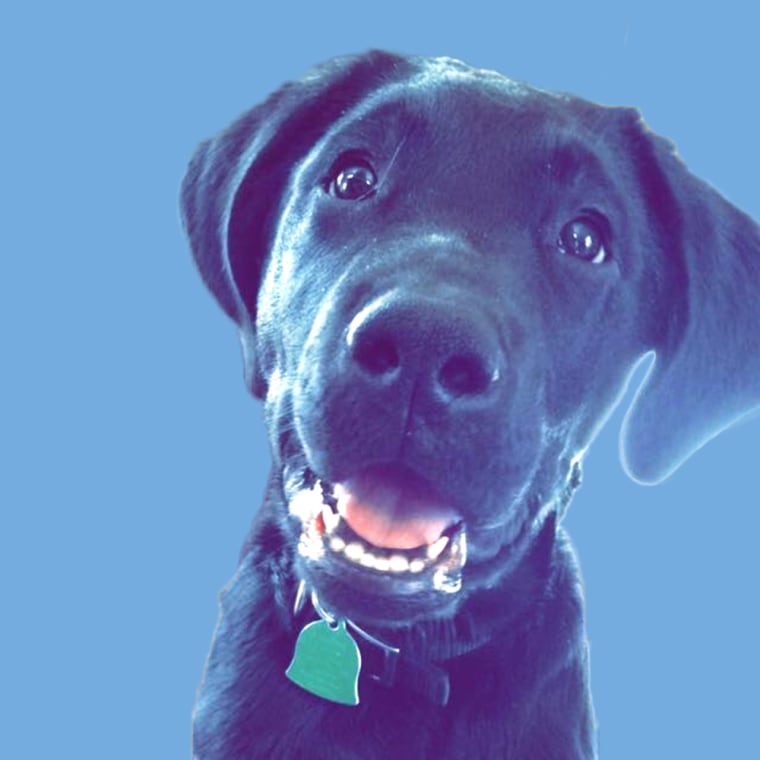 Wilson (brother)Home: Finger Lakes, New YorkWilson is a college boy. He attends Ithaca College with his raisers, which gives him the opportunity to meet and socialize with a number of people and work in different settings. The "Ithaca is gorges" slogan is one Wilson knows well — he takes advantage of that beauty, going on walks and hikes around town and campus. According to his puppy raiser, when he gets excited he wiggles his whole body and never fails to make everybody around him smile. And like his brother Wrangler, Wilson even has his own Instagram account: @misterwilsongeb.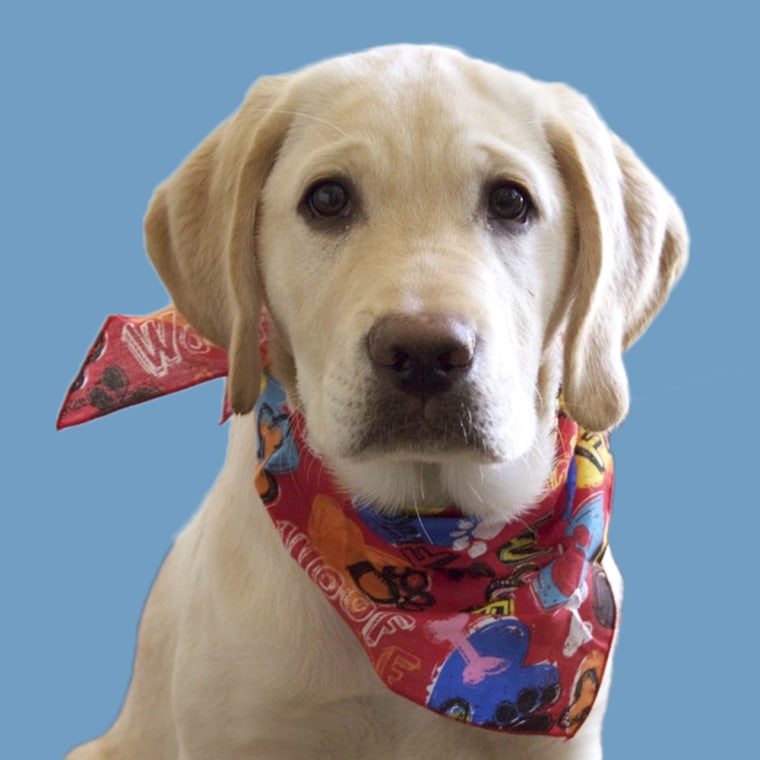 Woodrow (brother)Home: Westchester, New YorkLike his brother Wrangler, Woodrow's favorite activity is mealtime. He loves going on daily outings to explore the streets of his neighborhood, as well as hanging out at the train station to take in the sights and sounds. His handler reports that Woodrow's favorite destination is the local public library, where he's treated like a rock star by librarians and patrons alike.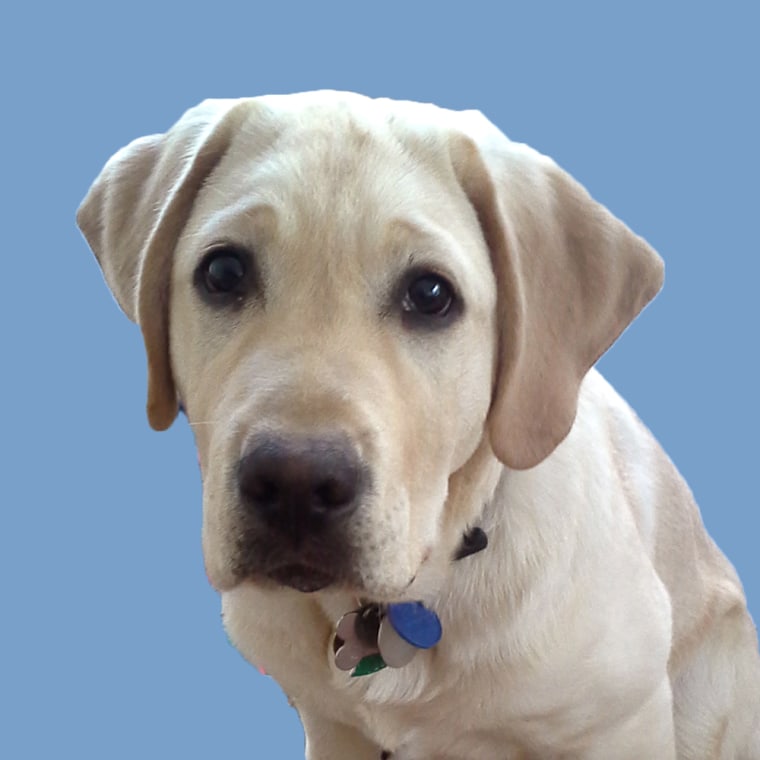 Wrigley (brother)Home: New HampshireAccording to his puppy raiser, Laurie, Wrigley lives up to his nickname "Wiggly." He gets so excited when he sees people that he wiggles from head to tail to say hello. Wrigley loves making new friends, especially kids. He is extremely curious about the world around him. And while he can be a little clumsy from time to time, it only makes him more lovable!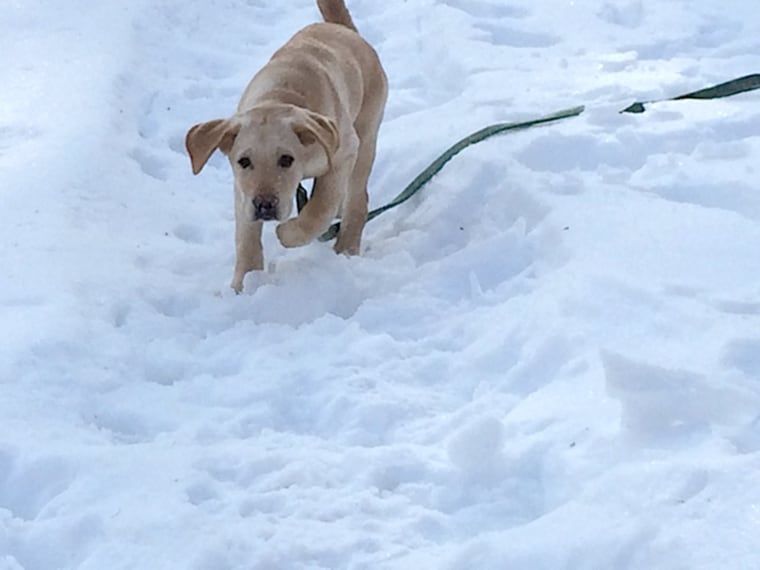 Willis (brother) Home: Leatherstocking, New YorkWillis is another college pup, raised on the Hartwick College campus, where Wrangler and Willis's mother, Emmy, was raised. He lives on campus and is loved by all of his neighbors in his residence hall. He also attends classes daily. His favorite class? Molecular Biology, according to his raiser. Willis loves to play tug of war and walk around campus. His favorite outings are to the grocery store because there are a lot of good smells!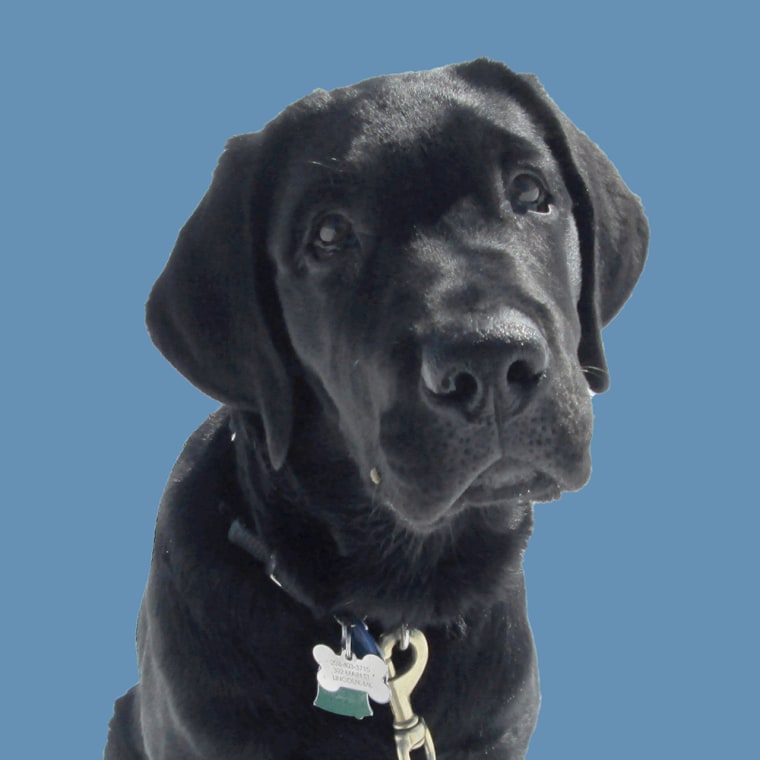 Werner (brother)Home: Cleveland, OhioThe same volunteers who raised his (and Wrangler's) father, Garth, are raising Werner. They report that he is an outgoing, confident puppy who enthusiastically learns new skills. He loves to play with his fellow canine housemates, and also enjoys a good belly rub.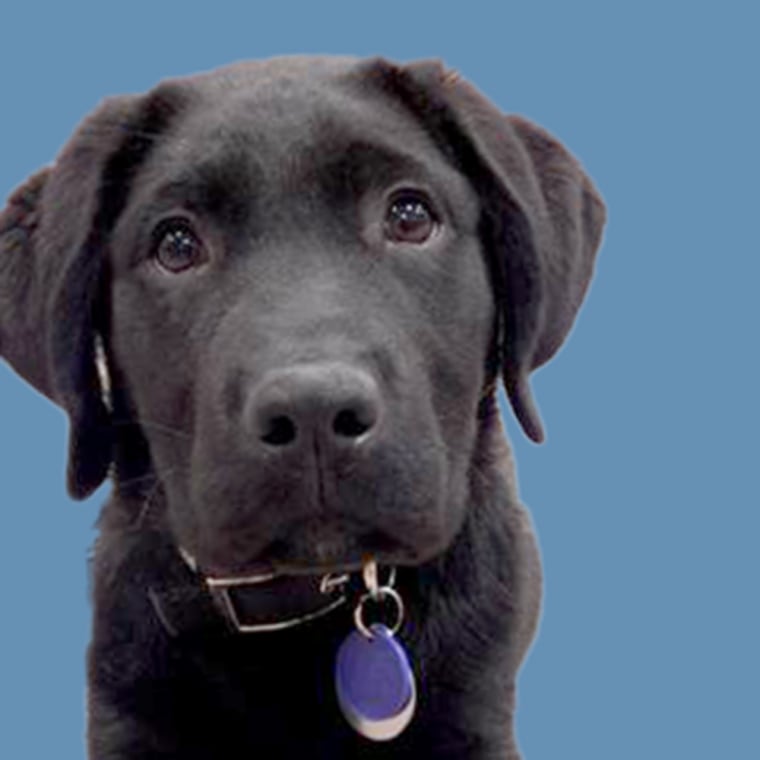 Wonder aka Lucy (sister) & Wallace aka Brody (brother)Home: MassachusettsAt 8 weeks old, Wonder and Wallace decided that being guide dogs wasn't for them. Instead, they decided to join a different service dog school, NEADS (National Education for Assistance Dog Services, also known as Dogs for Deaf and Disabled Americans), and are learning how they can help in other ways. NEADS provides service dogs to people, who are deaf or have hearing loss, have a physical disability, or are on the autism spectrum. They also train dogs for veterans, children with disabilities, as well as classroom, therapy, and ministry dogs.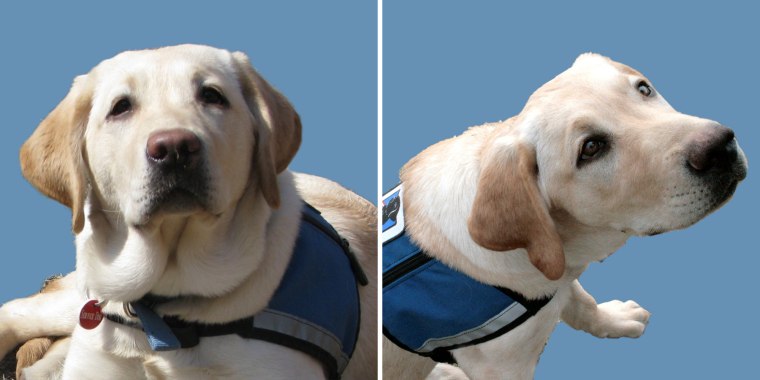 Need a recap? Here's the family tree in its full glory: