The newest (and furriest) member of the TODAY family has a name. Meet Wrangler!
TODAY revealed its puppy with a purpose on Wednesday, asking viewers to help select his name. The response was overwhelming, with Wrangler receiving nearly half of the 80,000 votes. 
Carson made it official with a custom collar and a sign for Wrangler's Orange Room pen.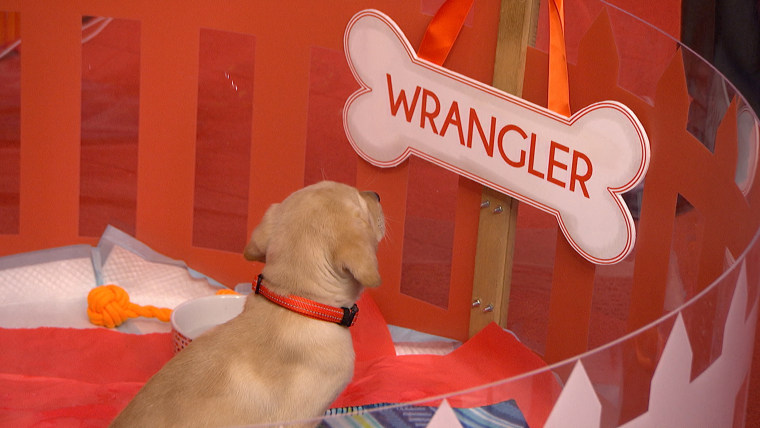 For the next 16 months, TODAY anchors and staff will help train Wrangler to become a guide dog, right in Studio 1A.
And if four hours a day of little Wrangler wandering Studio 1A isn't enough for you, we've got good news! You can follow Wrangler on Twitter at @WranglerTODAY to see what he's up to 24/7. Because, honestly, who could ever get enough of this face?
And Wrangler is already making some celebrity friends.