The newest addition to the TODAY team is anything but ordinary. In fact, he's paw-sitively extraordinary!
Not only is TODAY's newest puppy with a purpose super adorable — he's got an even bigger mission to fulfill beyond an endless supply of hugs and kisses. (But we'll take those, too!)
TODAY is excited to join forces with America's VetDogs, a nonprofit organization that strives to support veterans and first responders by pairing them with dogs who can offer both physical and emotional support. Their powerful mission: "To help those who have served our country honorably live with dignity and independence."
DONATE: Support America's VetDogs in making the lives of our veterans better
With the help of Olivia Poff, a guide dog mobility instructor, our 8-week-old black Labrador retriever will learn to heel, come, stay, push objects, retrieve items and brace when a human pal needs assistance standing up or sitting down.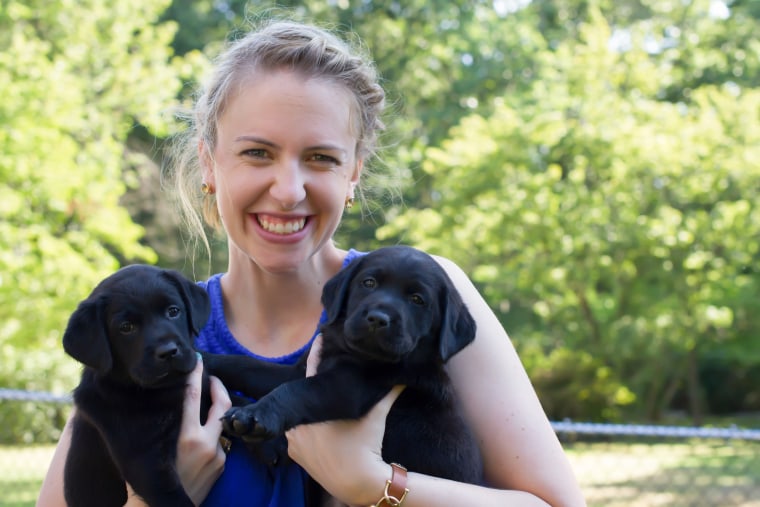 And that's just the start! Once he's mastered those skills, our dog will learn additional tasks depending on who he's partnered with and the client's needs. There are more than 200 tasks that VetDogs can teach a dog once push, tug, retrieve and brace are learned.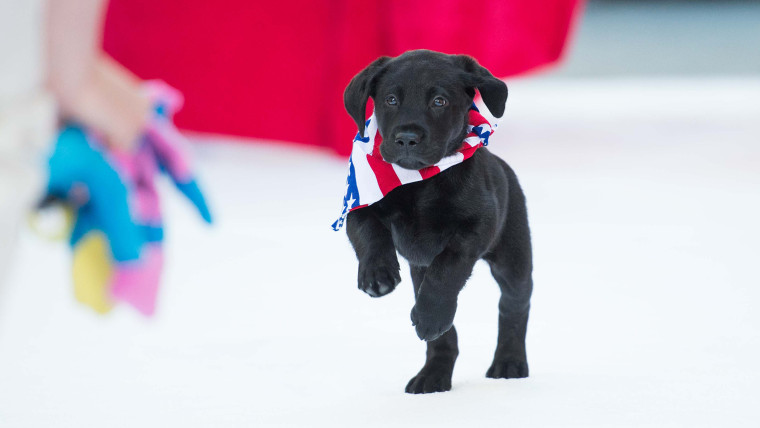 "It takes patience and time management," Olivia says of the pup's rigorous training regime. "It doesn't work as a light switch where half the time you're training and half the time you're not. That puppy is learning 100 percent of the time."
And Olivia knows what she's talking about — she's already raised six darling little pups!
We'll spend 16 months with Olivia and our puppy before he's off to pursue the next level of training: "The best part is that the puppy goes toward such a good cause, and you impact somebody's life for eight to ten years after that."
Through the organization's service dog program, VetDogs trains guide dogs, hearing dogs, service dogs, facility dogs, seizure response dogs and PTSD service dogs.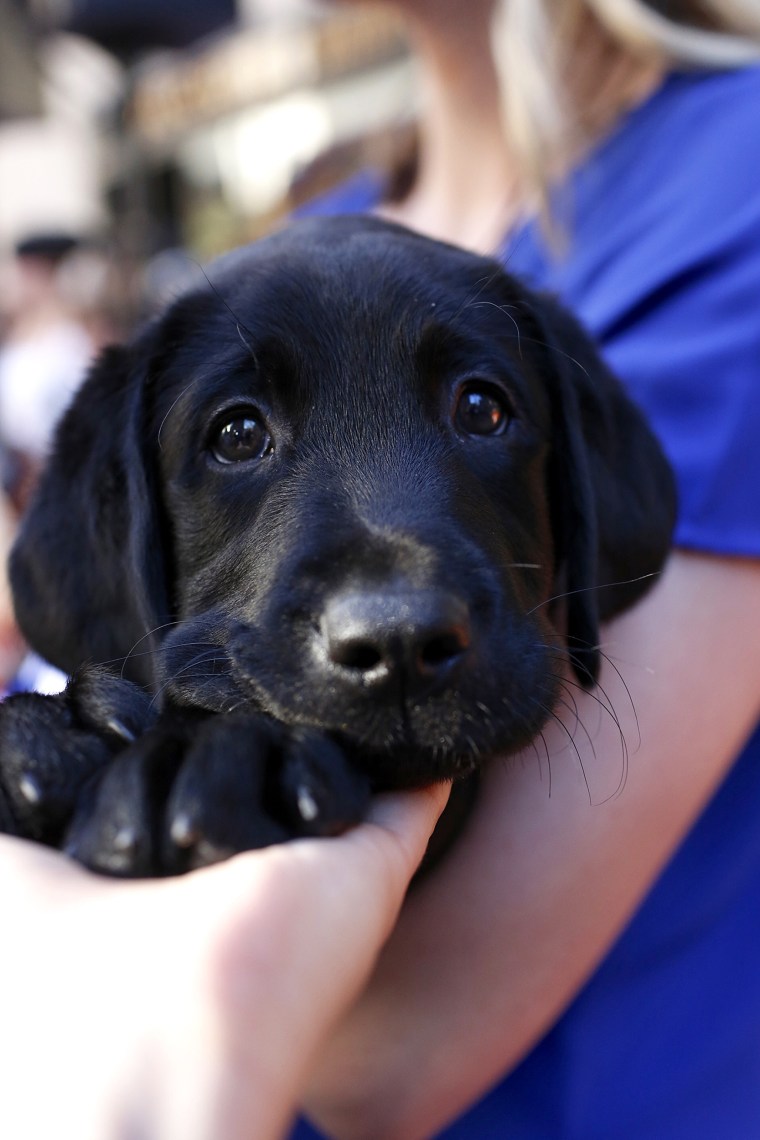 The group's impact has already gone global. A few of their service dogs have even spent time in Iraq and Afghanistan, where they worked alongside combat operational stress control teams.
The training, raising and placing of one assistance dog costs at minimum roughly $50,000. But VetDogs charges its clients nothing, thanks to funding from outside corporations and individual contributions.
So how can you help? That's easy! Consider making a donation, becoming a puppy raiser, holding a fundraiser orvolunteering with VetDogs!