TODAY's puppy with a purpose is celebrating his six-month anniversary on the show!
Sunny has been paw-fecting his skills with his Guide Dog Foundation instructor, Olivia Poff, and they both appeared on the show Monday to recap his time on TODAY. (Sunny also received his guide dog harness for the first time!)
Sunny pawed his way into Studio 1A when he was only 2 months old, and he's grown up quite a bit since then. After letting TODAY viewers vote on his name, Sunny got acquainted with the anchors, the plaza and the stars.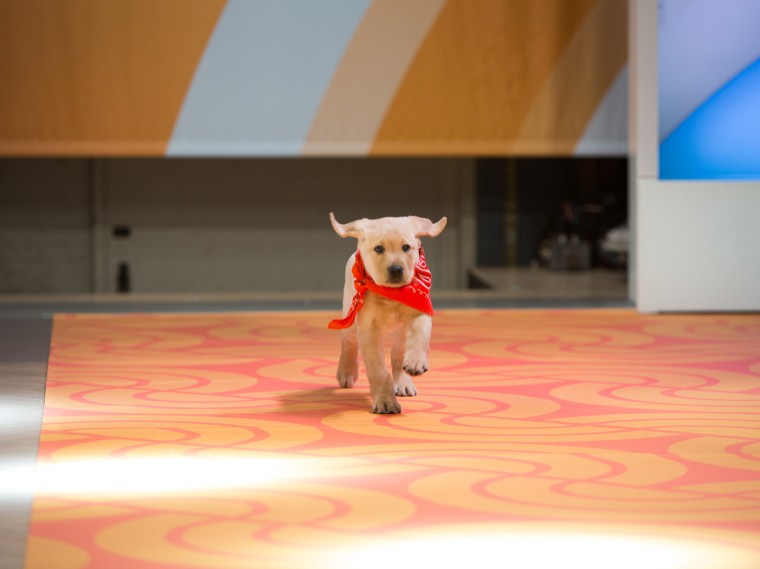 But of course, everyone is most impressed with Sunny's new skills.
"True to his name, Sunny is very bright," said Poff. "He's probably one of the smartest dogs I've ever worked with."
Sunny can now safely tuck himself out of the way in public spaces and can avoid distractions, such as food, when he's navigating.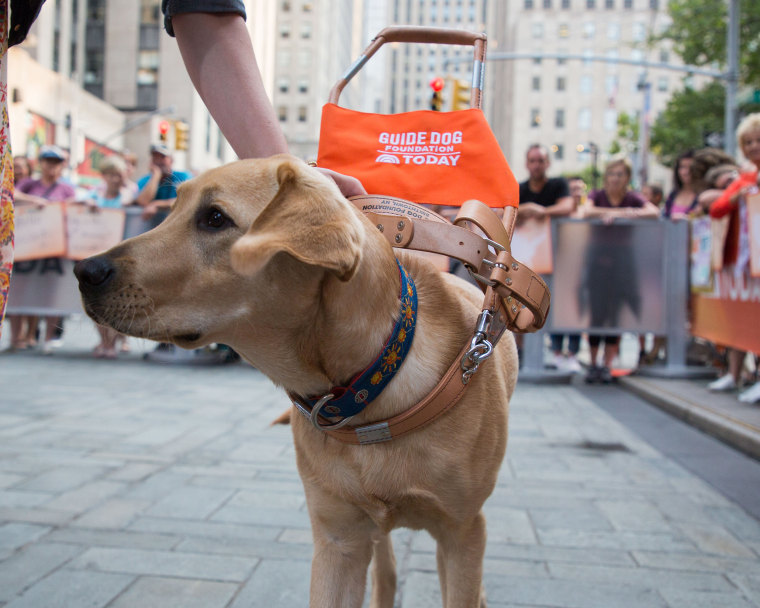 "He's willing and able to learn more than his guide dog curriculum," said Poff. "We're actually teaching him a few service dog tasks, so in case his person has needs above and beyond vision loss, he will be able to answer that call."
Some of those service dog tasks include opening the fridge, getting a water bottle and opening doors.
Sunny is spending a total of 16 months with Poff before serving as a guide dog for a visually impaired teen.