The people have spoken! After 12 hours of voting, TODAY's newest puppy with a purpose finally has a name.
On Monday, TODAY added a new (furrier) member to the family, and called on viewers to lend a hand in deciding what the little guy's name should be.
And the votes are in! Matt, Savannah and Al will be joined by Charlie each morning in Studio 1A.
And thanks to TODAY's design team, Charlie has a beautiful new home right in the Orange Room. (But don't worry: Charlie doesn't actually live in the Orange Room. He spends nights with his trainer, Olivia!)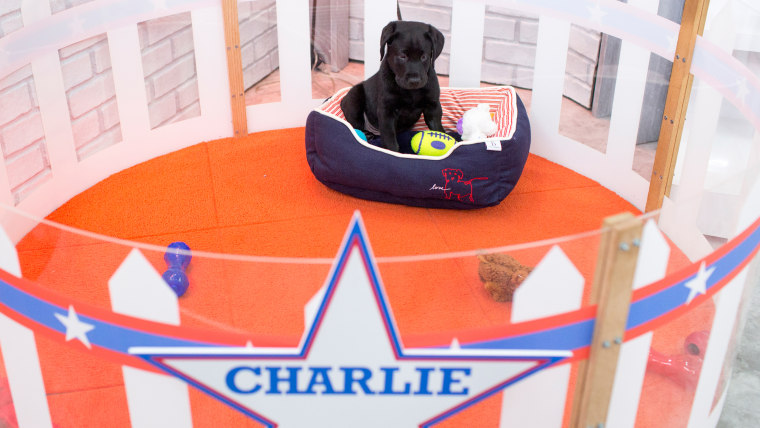 It may only be day two, but this pup's got 16 months of training ahead of him. Follow his journey on Twitter and Instagram @todaypuppy.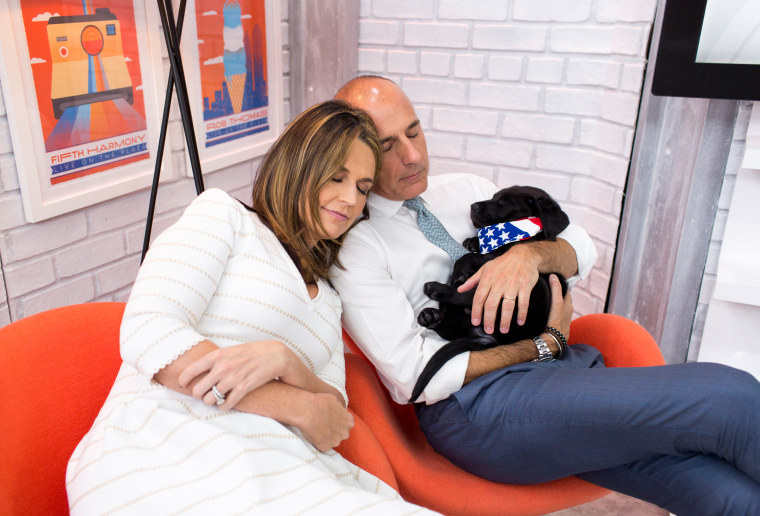 He's already got his first celebrity fan:
Co-workers are lining up to get to know him:
And he's working hard to put his best paw forward!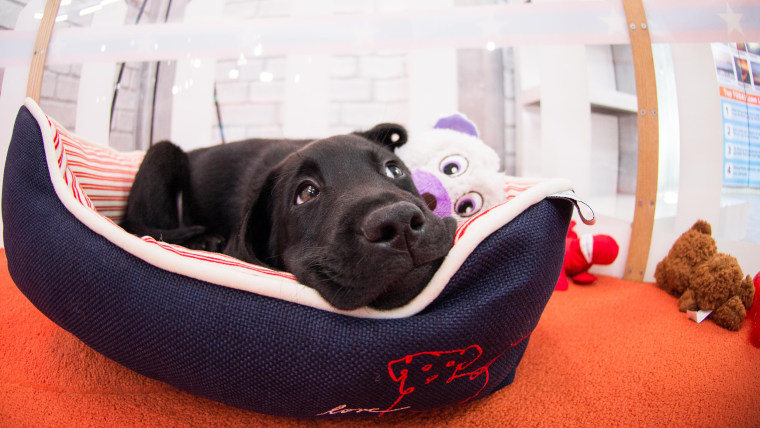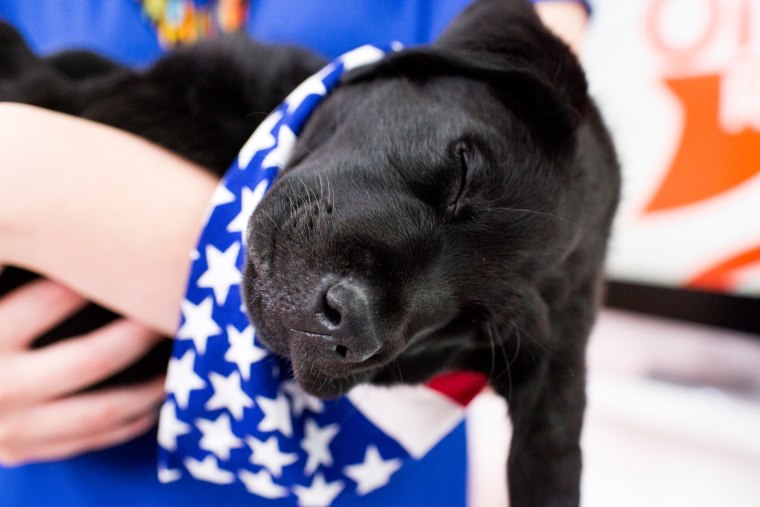 Looks like his time here at TODAY is already off to a paw-sitive start!