Wrangler has hit many milestones since joining the TODAY family earlier this year, and now we can add "jetsetter" to the list.
Wrangler, with the help of his handler Saxon Eastman, headed up to Boston last weekend in order to learn how to become more adaptable in unfamiliar surroundings by riding public transit, visiting the city's historic sites and working on his skills in a puppy class.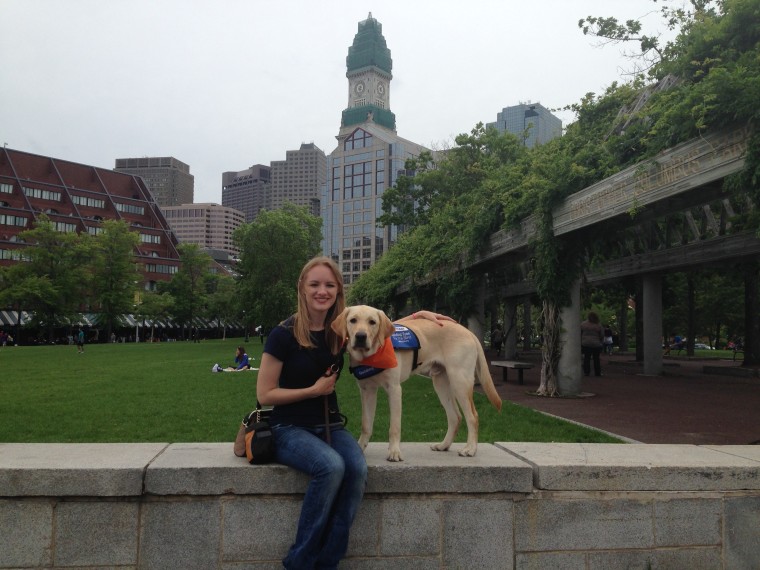 "As part of Wrangler's socialization and journey to become a guide dog, it is important for him to experience new places, sights, sounds and experiences on a regular basis," Eastman told TODAY.com.
Watch Wrangler mark a milestone
Wrangler's first assignment was to work on his "dog distraction" with the Eastern Massachusetts Puppy Raising Region in a puppy class.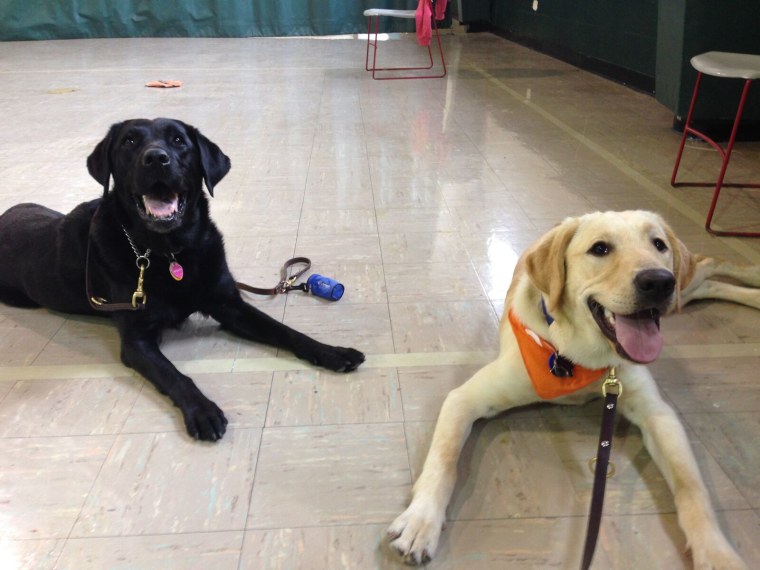 Wrangler even got to play a little dress up with a new friend!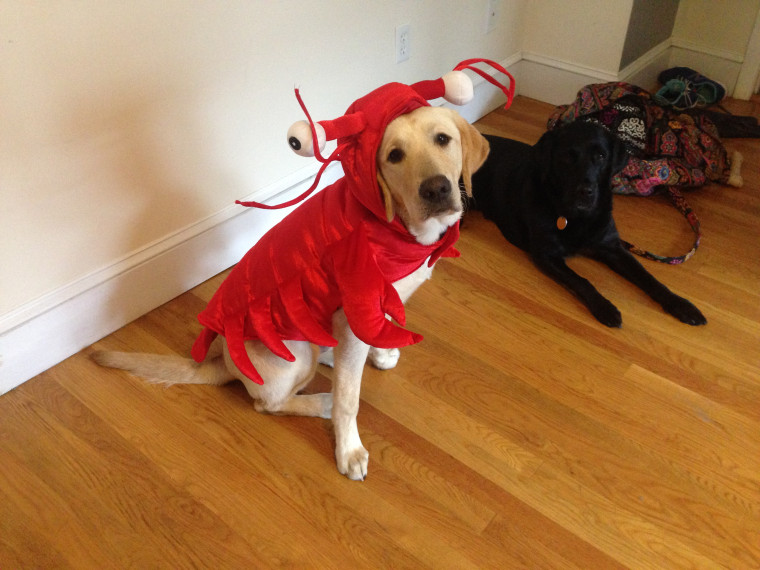 While Wrangler has been making great strides in the TODAY studio, his trip to Boston allowed him to test his skills and adaptability in entirely new environments, from the Boston Harbor to Quincy Market.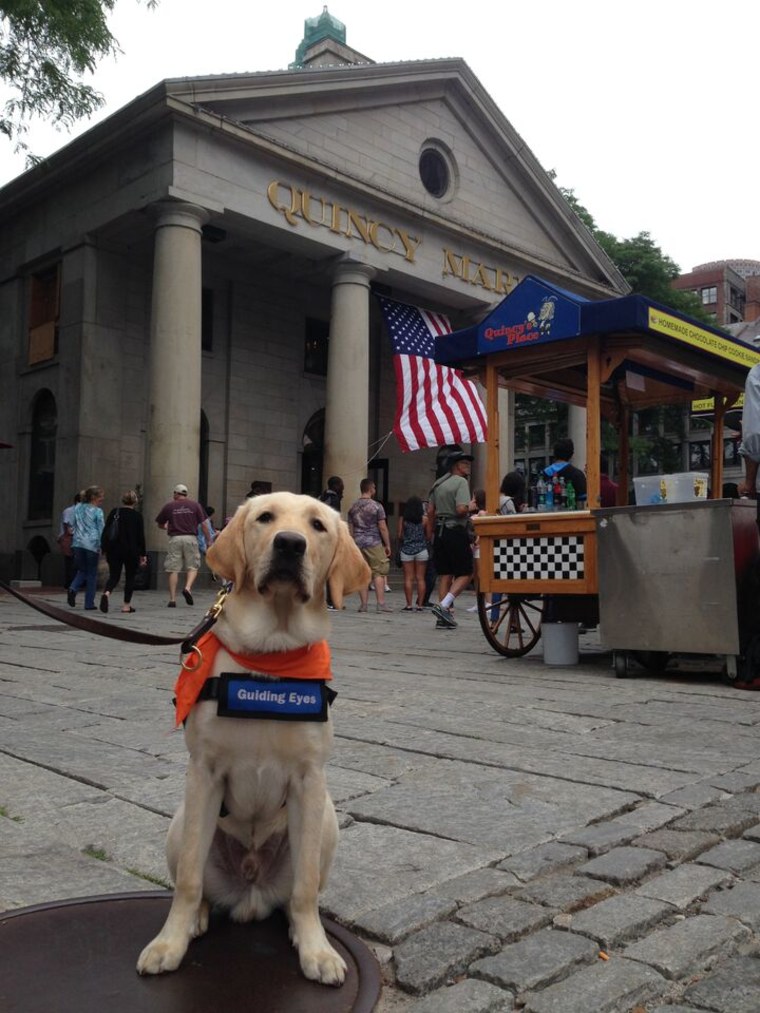 Wrangler even rode public transportation for the first time.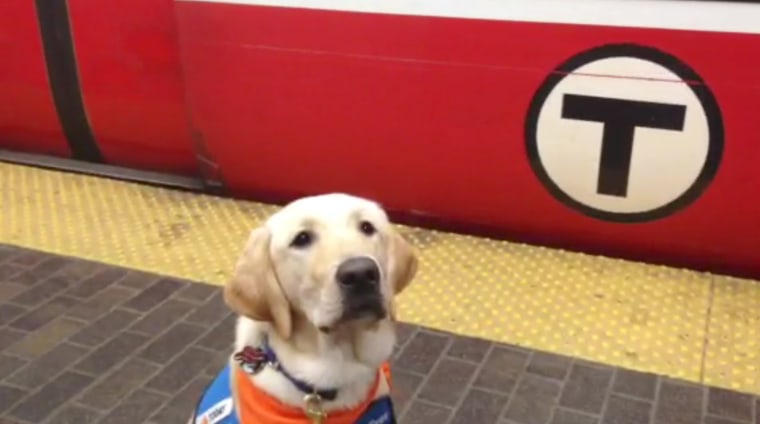 Next on his to-do list: "Where in the World is Wrangler?" perhaps?