We all knew this day was coming, but it's not so easy to say goodbye to TODAY's Puppy with a Purpose, Charlie!
Fortunately, we know Charlie is going to a good home. Veteran Stacy Pearsall, a former staff sergeant and aerial combat photojournalist for the United States Air Force, will be his new owner now that she's disabled and retired from service following three combat tours.
Charlie is going to be there for her in all kinds of ways: he's been trained by Olivia Poff at retrieval, balance and mobility, nightmare interruption and to be present when she occasionally has seizures.
"There is something to having a teammate there when coming out of (a seizure) that adds a little bit of reassurance, and that will make all the difference," Pearsall told TODAY.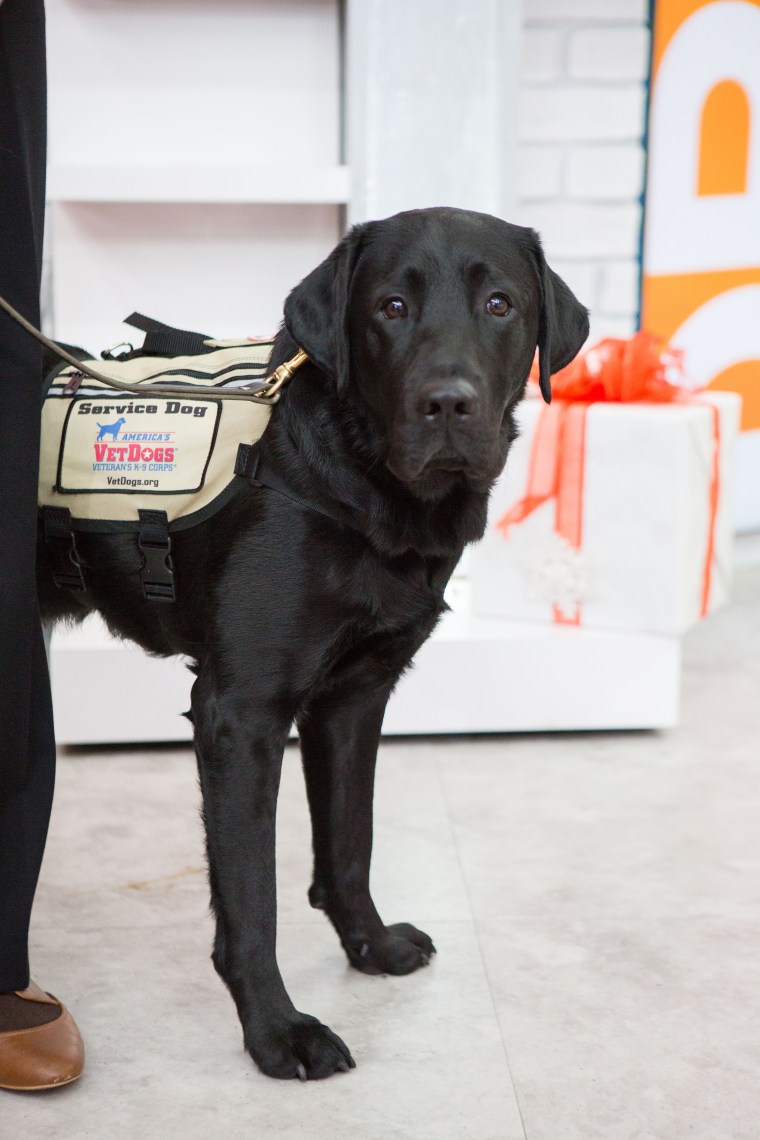 Not only that, Charlie will come along when Pearsall has photo shoots of veterans, and she believes that "having him there will offer some peace of mind" to them as well.
Charlie has been with TODAY for 14 months, and only met Pearsall for the first time in November. But it was "love at first sight," no question.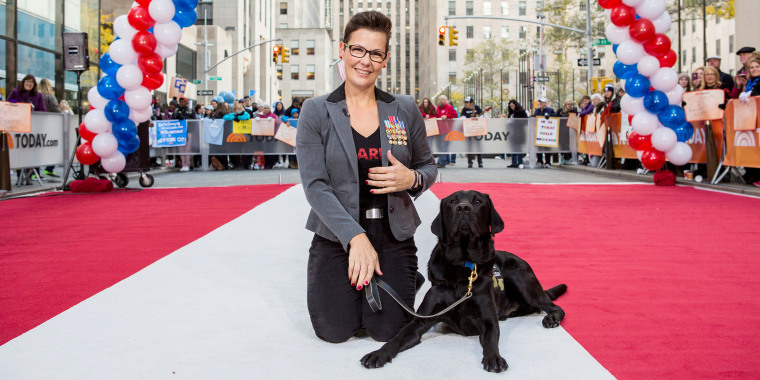 Frankly, we're a little envious, because Pearsall's South Carolina farm home already has something of a "menagerie," as she put it, with lots of other animals around. Since she says all the animals there get a royal title, he's actually getting a new name, and will be known as Prince Charlie.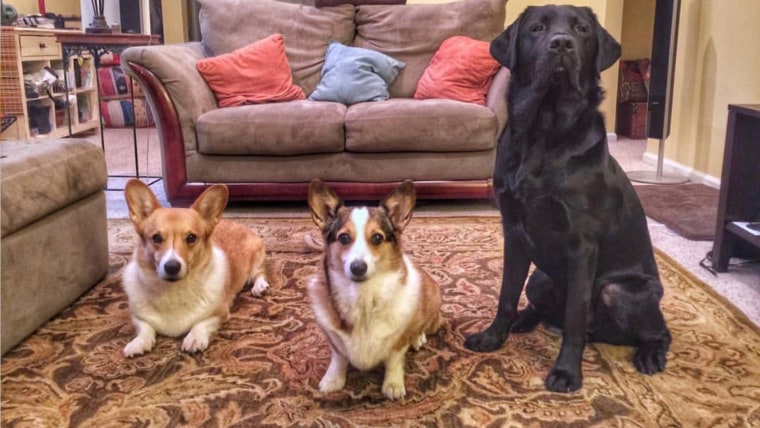 Pearsall waited two years to get a service dog, and she couldn't be more delighted that it's all coming true now.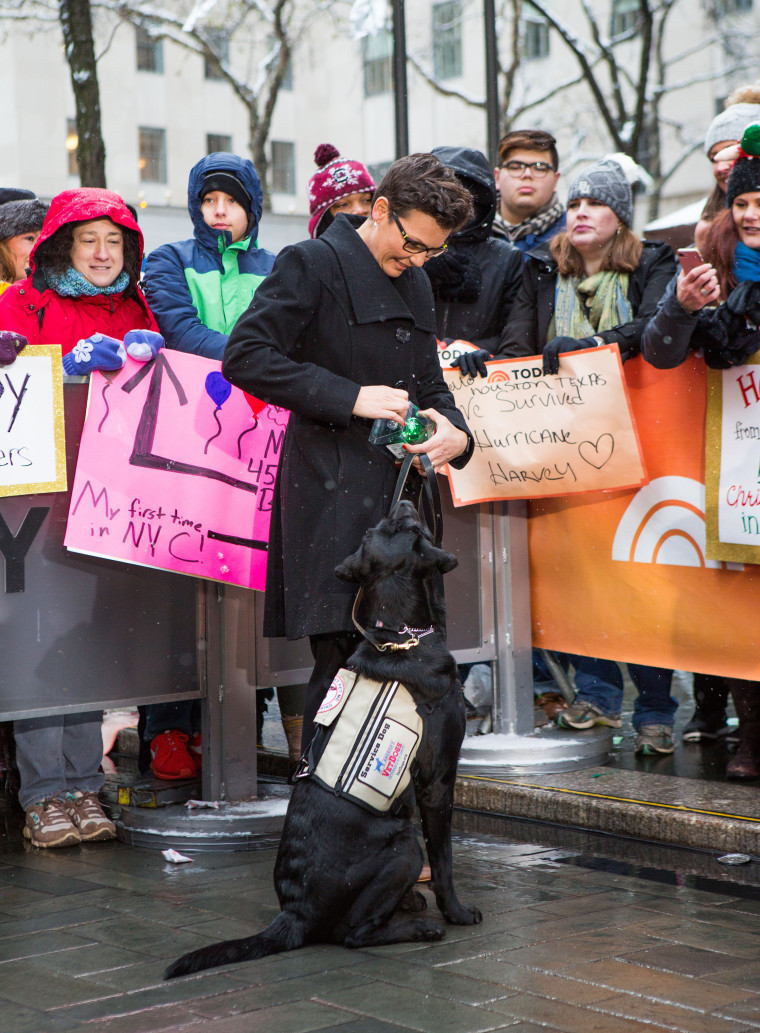 "It took a lot for me to admit that I needed help," she said. "That's really contrary to everything that I am. ... And now that Charlie is in my life, he's going to help me move forward with dealing with that."
That wasn't the only surprise of the morning: The TODAY gang presented Wells Jones, the retiring CEO of America's Vet Dogs, with a donation of $10,000 and a plaque from the Comcast Military and Veterans Affairs team (Comcast is the parent company of NBC Universal).
Amazing holiday presents all around ... even if some of them are bittersweet.
Good luck, Prince Charlie!
Follow Randee Dawn on Twitter.