Most dogs seem like they want to break the world record for sleeping. But a bulldog named Tillman had a different way to get his name into the record books: He was a skateboarder until he passed away on Tuesday at age 10.
Tillman rolled into our hearts around seven years ago, when his owner Ron Davis posted a video of the chunky pup pulling some serious moves on the board — on the sidewalk, on a flight of stairs, on snow and in the ocean. He was an all-around dog in motion and clearly knew how to have fun. Later, he was even featured in an iPhone commercial.
He earned a Guinness World Records title in 2009 for doing the fastest 100 meter run on a skateboard by a dog.
Over the years even more videos surfaced on Davis' YouTube account, the last one posted in August of Tillman hanging 10 ... or rather, 20 as he surfed the waves.
But Tillman developed a heart muscle disease over the summer that ultimately led to his death, The Associated Press reported. They added that Davis never did get Tillman to do traditional tricks like roll over ... probably because the dog had his own ideas about what rolling would mean.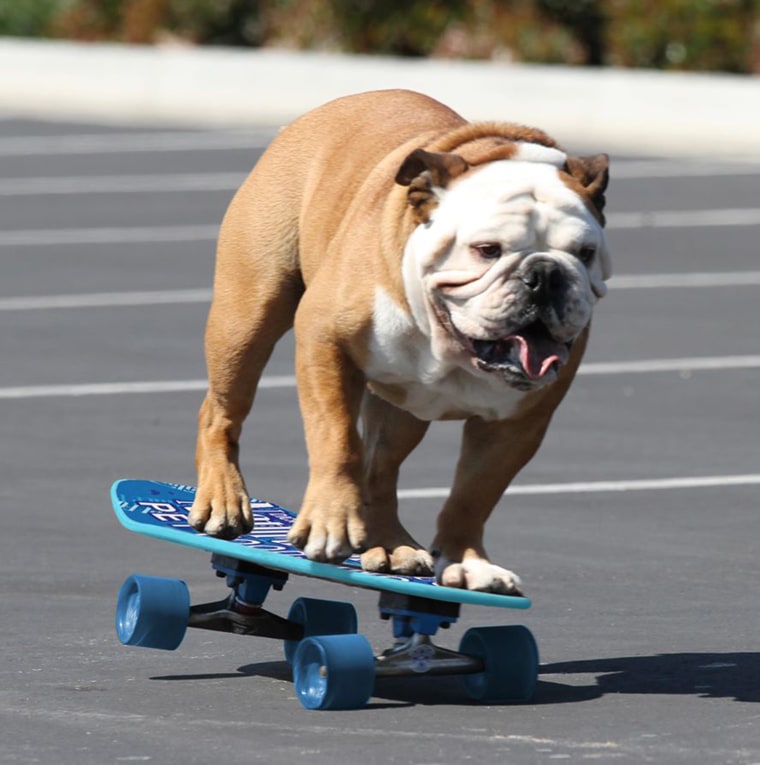 Farewell, Tillman! May the roads be smooth and the waves be high where you've gone.