When South Carolina volunteer firefighter Brandon Poole approached an abandoned box on the side of the road on March 1, he assumed there might be puppies inside. Maybe even piglets.
Instead, he found three black bear cubs.
"I thought it was little puppies in that box, so I got closer to it," Poole told WHNS Fox Carolina. "I noticed I heard squealing, so I thought it was baby pigs. I got closer and picked one up. It was three baby bears."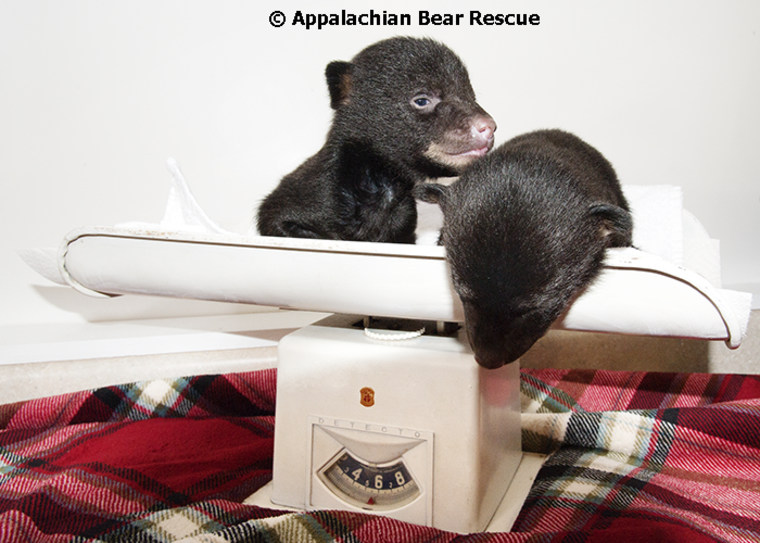 Poole contacted the state's Department of Natural Resources, which began a search to find homes for the orphaned cubs, the sooner the better. The DNR soon found a place for the female cub — the weakest of the three — at Charles Towne Landing in Charleston, S.C.
"She is doing fine," Park Manager Rob Powell told TODAY.com. "She's being watched with a close eye, but she's taking her food fine."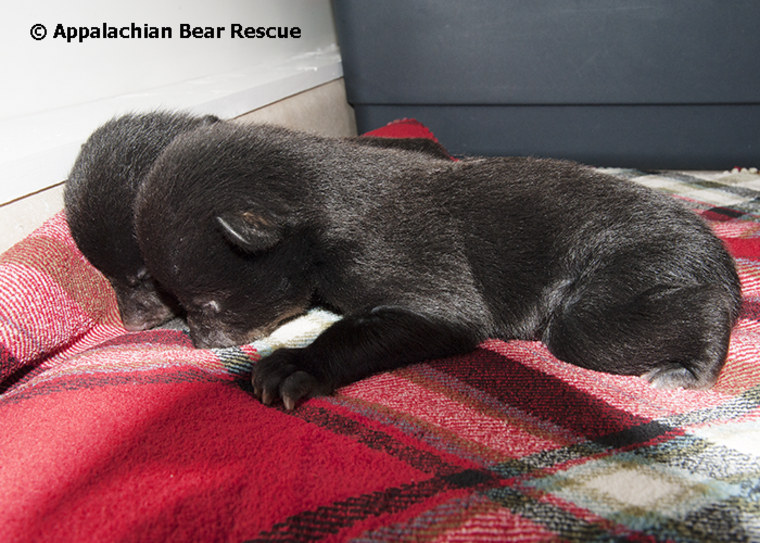 The other two have found a temporary home at the Appalachian Bear Rescue nonprofit near Townsend, Tenn., where they have lived since March 2. Curators at the rehabilitation center have dubbed the duo Bennie and Jerry, and they have attracted quite a Facebook following.
Initially, curator Coy Blair noticed that Bennie didn't take well to being hand-fed from the bottle. Staff members also found an infected spot on the left side of his back. But the sore has since been cleaned and Bennie is "fine and doing well," according to Blair.
Now about a month old, the healthy cubs are bottle fed a milk replacement every four hours and rubbed with a warm, moist cloth to imitate the licks their mom would ordinarily give them to aid their digestion.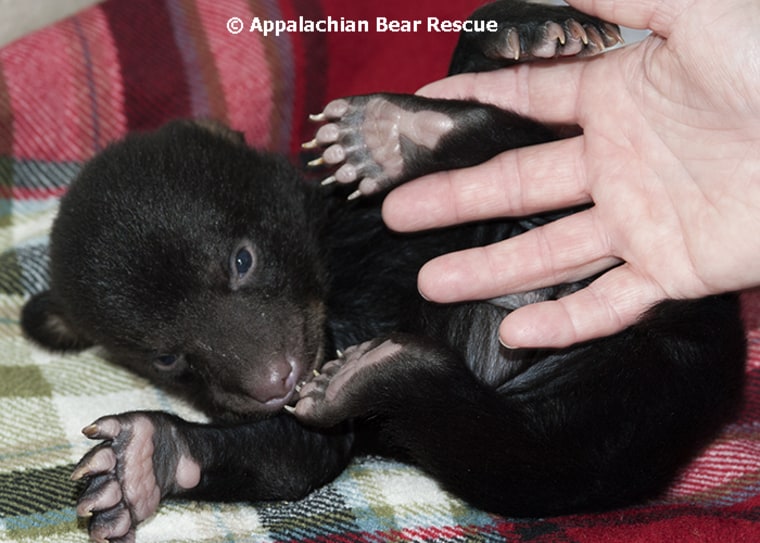 Feeding time tends to bring out their personalities: Bennie is feisty, while Jerry is more demure.
"Each time Bennie is being fed, he will first bite and tug at the nipple," Blair told TODAY.com. "He will then start vocalizing heavily, making little cub growls and grunts. Jerry, on the other hand, tends to want to give your arm a little bear hug as he suckles. As his belly gets full, he will start to hum."
Curators refer to the little dance Bennie does while he's feeding as the "Bennie Shuffle."
The female cub at Charles Towne Landing has a similar feeding schedule, but her fate will most likely be different than that of her male siblings. While Blair believes Bennie and Jerry will probably return to the wild in South Carolina within 12 months, park manager Powell says it could take up to a year to determine if the female will ever be in a condition to be released.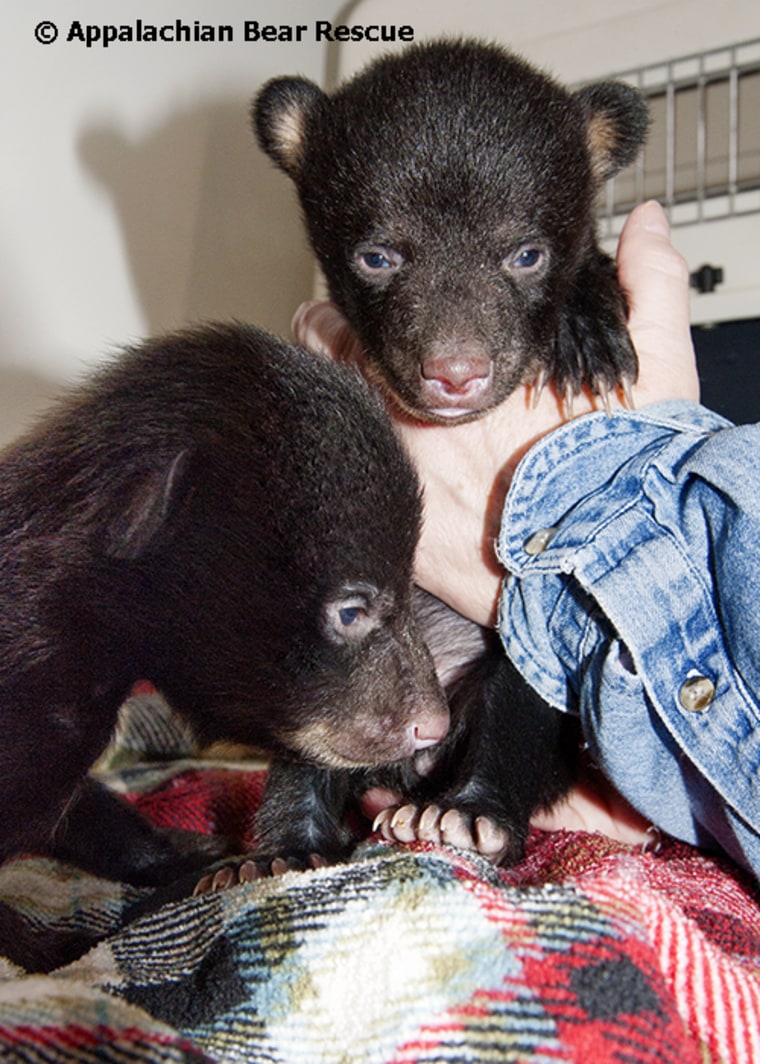 Amidst the uncertainty, one thing is for sure: Firefighter Poole saved the lives of three bears on his drive that day.
"This would have been a different story had they not been discovered as quickly as they were," Blair said.