In what seems like a Disney movie come to life, a lion, a tiger and a bear have all become best friends at an animal sanctuary in Georgia.  

Baloo the brown bear, Leo the lion and Shere Khan the tiger, known collectively as BLT, have formed an unlikely friendship across the animal kingdom at the 250-acre Noah's Ark Animal Sanctuary in Locust Grove, Ga. 
"It's really amazing that the BLT all interact like they do,'' Noah's Ark animal husbandry manager Allison Hedgecoth said on TODAY Friday. "As far as we know, this is the only BLT in the world."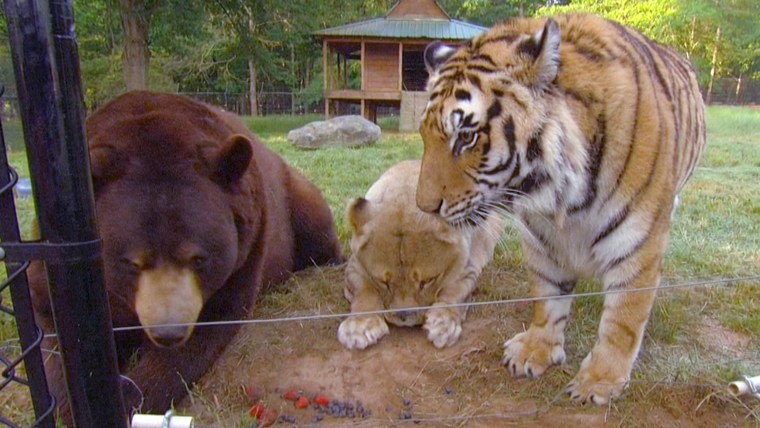 Under normal circumstances, the animals would have never met because the bear is native to North America, the lion to Africa and the tiger to Asia. However, 13 years ago, when the three animals were still cubs, they were found in, of all places, an Atlanta drug dealer's apartment. The exotic pets were seen as a status symbol. They were all in poor condition, but had formed a special bond under duress. 

"They actually seek out each others affections,'' Hedgecoth said. "They nuzzle each other. They play together."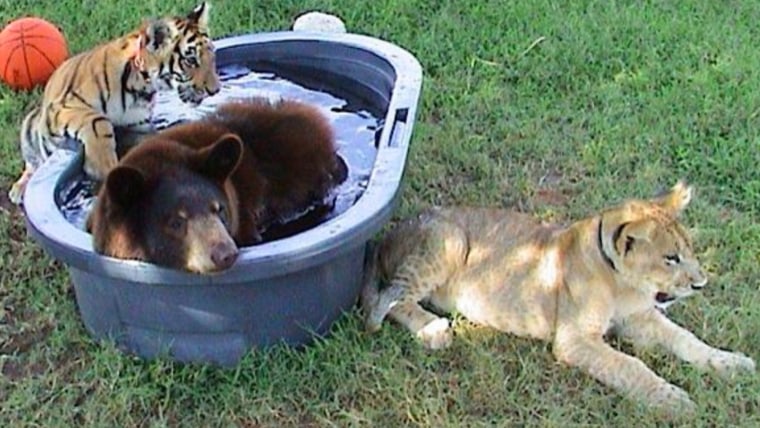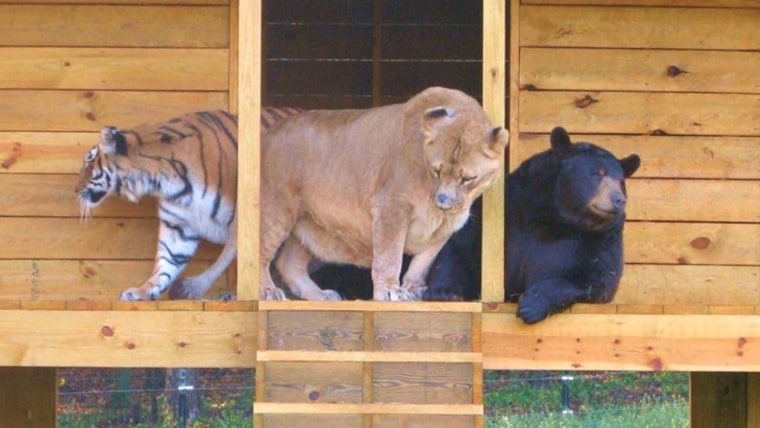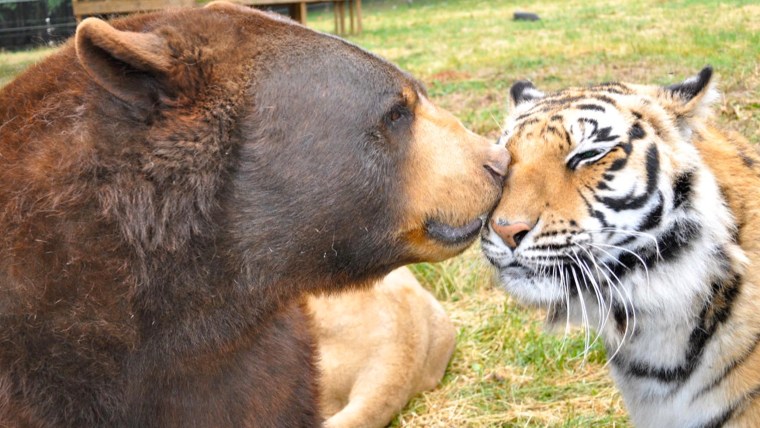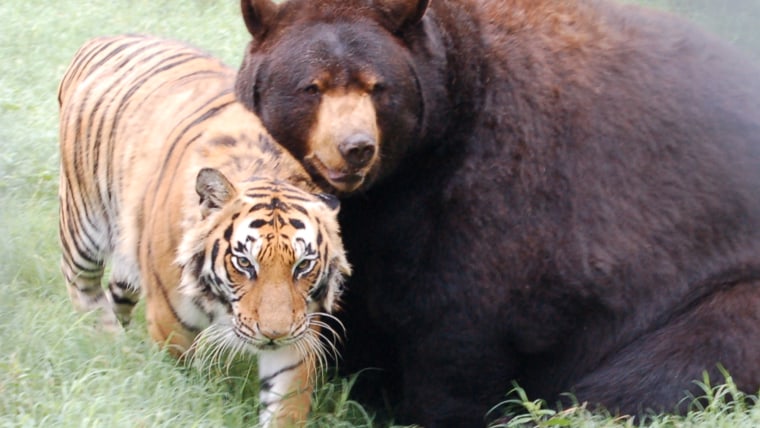 The three animals live on a habitat of three acres at the non-profit Noah's Ark sanctuary, so they could easily separate themselves, but they choose to spend their time close to one another. The founder of Noah's Ark, Jama Hedgecoth, believes their unlikely friendship could teach their human counterparts a lesson as they wow visitors with their bond. 

"I think people, they really want to be like that,'' Jama Hedgecoth told TODAY. "They teach you how to get along. They're definitely not the same color. They're not the same species. They're not even from the same country, and they love each other. They're brothers, and they teach you how to love."
An otter and a kitten, a kangaroo and wombat and a monkey and a rabbit — just a few best buddy pairs that make some very odd couples.