These kittens sure pounced at the opportunity for an adorable photo op!
After publishing a handful of books that featured adorable pictures of dogs, puppies and babies underwater, photographer Seth Casteel is back with "Pounce," a book chock-full of endearing photos of playful cats bouncing around!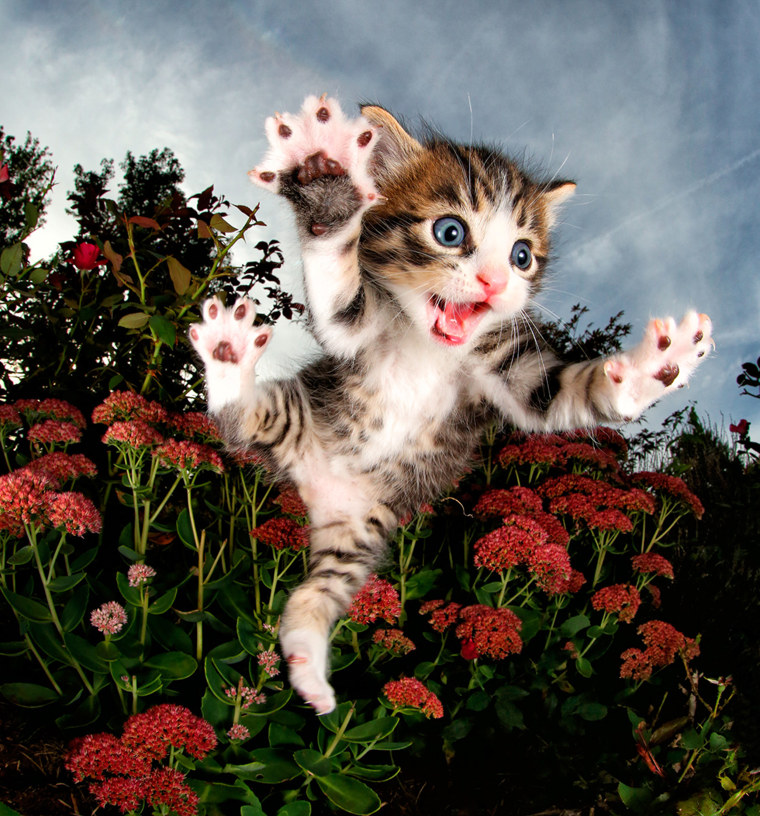 "All cats love to pounce. It's what makes them tick, and what makes them what they are," Casteel told TODAY in an email. "This series showcases why cats are one of the most incredible species on the planet."
RELATED: Stella the dog 'sings' while making music on her squeaky toy
With 112 pages filled with adorable cats and kittens flying through the air, this collection is a cat lover's dream.
See portraits of rescue cats and kittens being incredibly purrrrrr....fect.
Each photo captures hilarious shots of the cats midpounce, but the beautiful pictures don't mean they came easy. Casteel said working with cats was much more difficult than working with his previous subjects, dogs and babies.
RELATED: Batman, the 4-eared cat, wins hearts, finds 'forever' home
"With cats, they are the boss, and I'm just their assistant hoping not to annoy them too much," he said. "I do meet some cats that are more like dogs, but in general, cats are going to do what they want to do when they want to do it. I just have to have the camera ready for when they do!"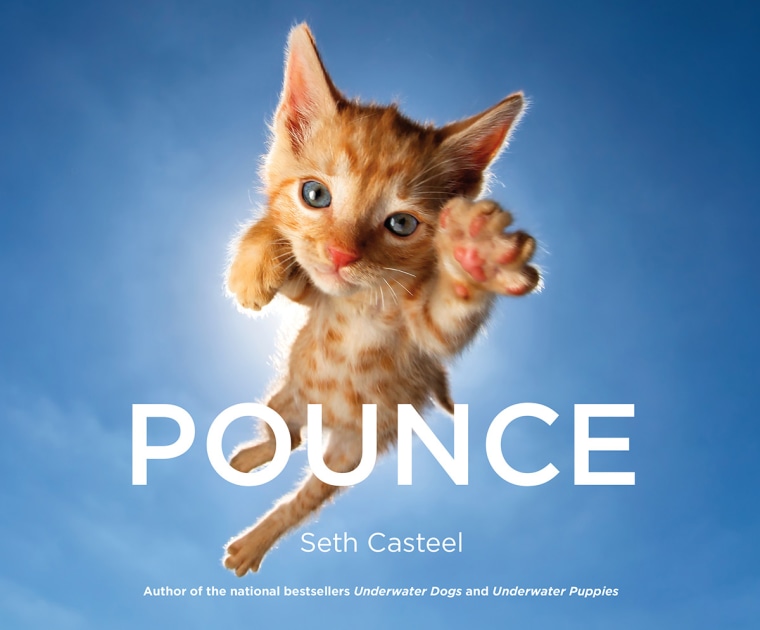 Casteel is using the book to bring awareness to stray cats that are in need of a home, and is urging people to go out and adopt pets from local animal shelters and rescue groups.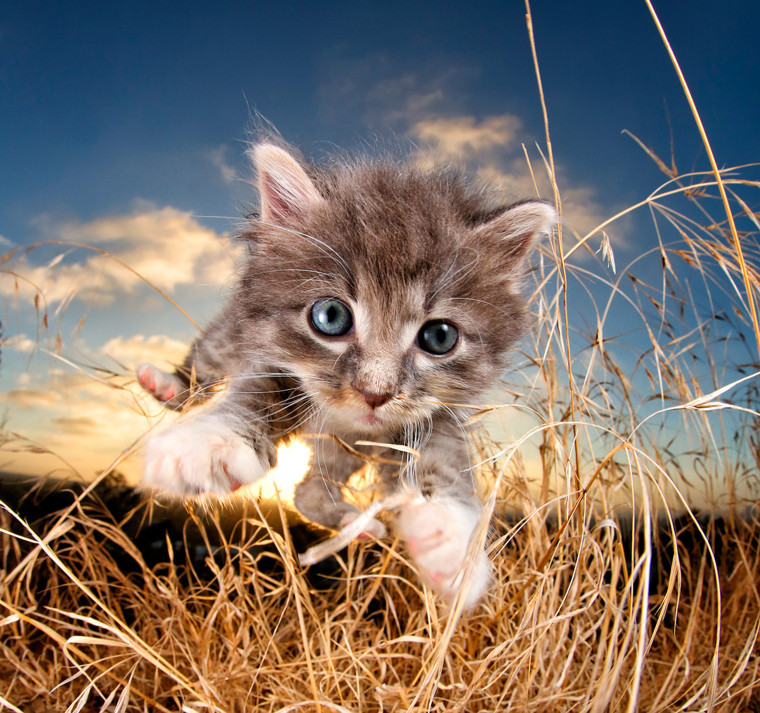 Casteel collaborated with multiple animal shelters and rescue groups throughout the U.S., Canada and Puerto Rico to shoot the photos featured in the collection. The 85 kitties that are photographed in this book are up for adoption or have already been rescued.
Now excuse us while we get back to flipping through every single page... again!