Olivia Poff is a familiar face for TODAY viewers. She's in the Orange Room every day alongside our puppy, Charlie. But that's just the start of Olivia's job with America's VetDogs. As Charlie's puppy raiser, she's teaching him how to be a service dog for a U.S. veteran. Here, she talks about the several career opportunities his other furry pals are pursuing.
There is a magical world of working dogs out there. If you are blind and want to smoothly navigate the crowded streets of NYC, there's a dog for that. If you want to efficiently search an event venue for up to 19,000 different explosive combinations, there's a dog for that.
RELATED: Charlie's puppy raiser highlights 5 lessons she's learned while on the job
Dogs can be trained to perform lifesaving behaviors, such as retrieving medication, pressing an emergency call box, or alerting a person who is deaf to the sound of a smoke alarm. Depending on their area of expertise, working dogs fall under specific titles.
At America's VetDogs, the assistance dog school that Charlie calls home, we offer several different canine career paths.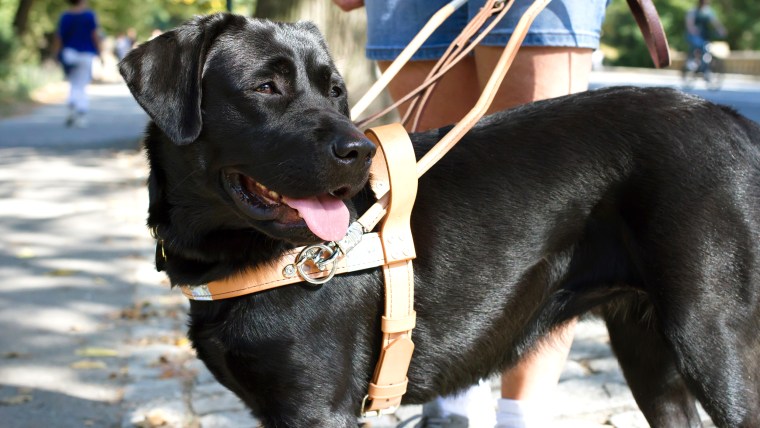 Guide dog
To put it simply, this is a dog trained to assist someone who is blind or visually impaired. Guide dogs stop for curbs, perform straight, purposeful street crossings and avoid obstacles in their path.
They are trained to stop for changes in elevation, tripping hazards, or overhead obstacles, such as a low hanging tree branch. Guide dogs learn directional commands and how to target specific destinations such as doors, chairs or elevators.
Remember our pal Wrangler? He graduated from a guide dog program this past summer and was matched with someone who is visually impaired.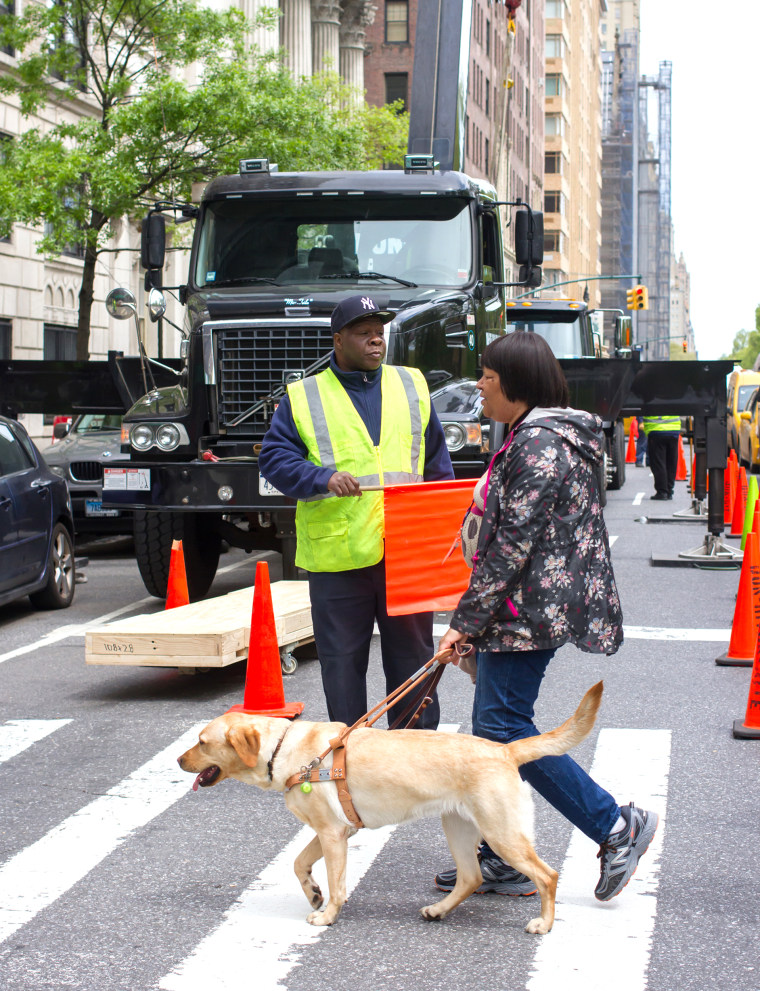 Hearing dog
This dog is trained to assist someone who is deaf or hard of hearing. They're taught to identify the sound of a door knock, the door bell, a smoke alarm, telephone or sound of an intruder.
RELATED: Girl who is deaf finds 'best friend' in puppy who is also hard of hearing
When these sounds happen, the dog will alert the handler (typically by nudging their leg), and then lead them to the source of the sound.
Service dog
A service dog is trained to perform tasks that assist a person with a disability other than blindness. Some of these tasks may include retrieving dropped items, opening and closing doors, and turning on and off lights. Service dogs are custom trained to the individual's needs.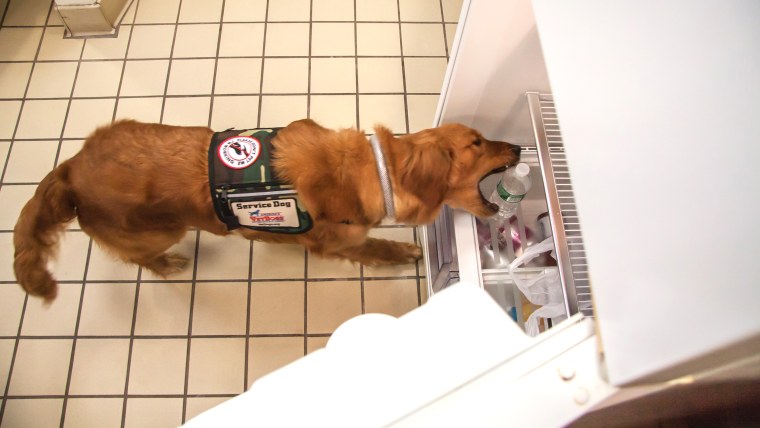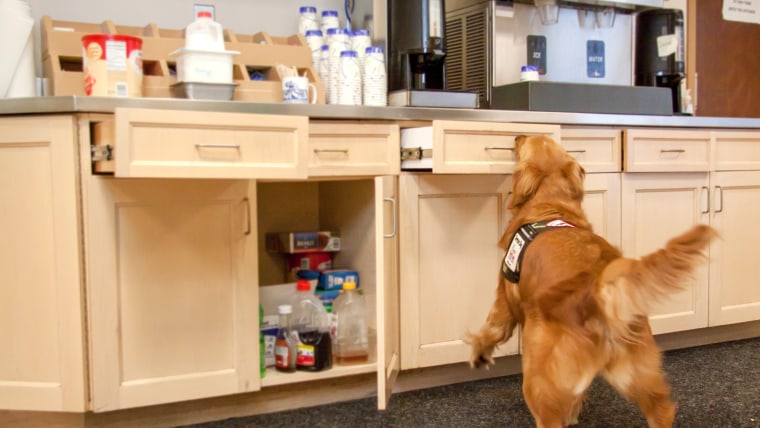 Post-traumatic stress service dog
This dog is trained to perform tasks that mitigate the effects of Post-Traumatic Stress.
Tasks may include nightmare interruption; turning on lights to allow the handler to walk only into well-lit rooms; getting the phone, medication, or help from a nearby person in times of distress; and resting their head in their handler's lap for a soothing and grounding effect.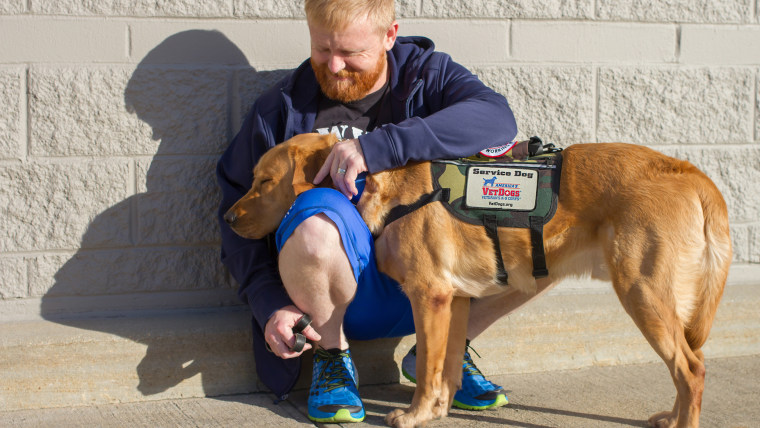 Seizure response dog
A seizure response dog is trained both to respond to the immediate safety needs that exist at the onset of a seizure, as well as carrying out useful tasks after a seizure has ended when the person experiences extreme fatigue.
RELATED: TODAY show partners with America's Vetdogs to raise our next puppy with a purpose
Unique safety responses include pressing an emergency call box, getting help from a nearby person, or pulling a personal alarm.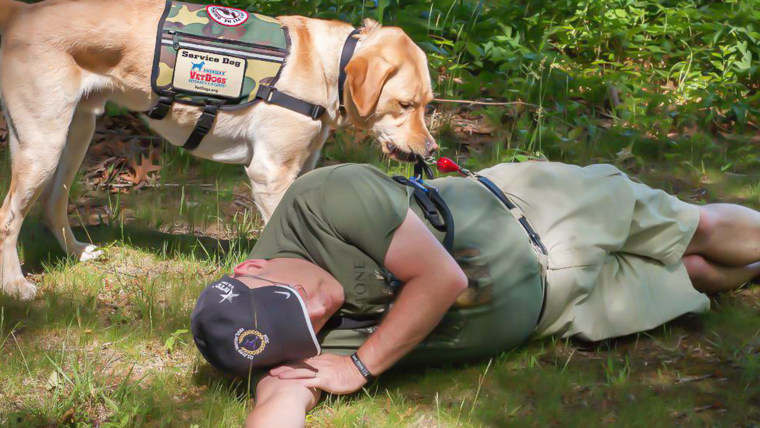 Assistance dog
All of the dogs mentioned above are specific types of assistance dogs. An assistance dog is broad term used to describe any dog that has been trained to help a person with a disability. This distinguishes them from other types of important working dogs, such as explosive detection canines or police dogs.