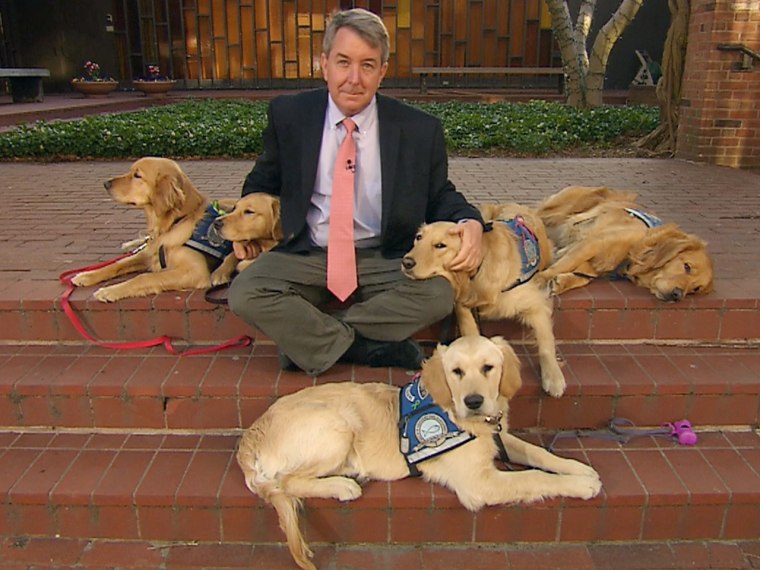 Tales of hope abound in the wake of the Boston Marathon bombings, and even four-legged workers are pitching in to provide relief (and cuddles) to those in need. Throughout the week, the Boston community can count on canine comfort from five specially-trained golden retrievers deployed by Lutheran Church Charities in Addison, Ill.
On Tuesday, three of the organization's comfort dogs flew from Chicago to Boston, where they joined two retrievers who have been working with bereaved students and parents at Sandy Hook Elementary in Newtown, Conn., every day since December.
"People talk to the dogs — they're like furry counselors," Tim Hetzner, president of Lutheran Church Charities, told TODAY.com. "It's a chance to help bring some relief to people that are shaken up because of the bombings."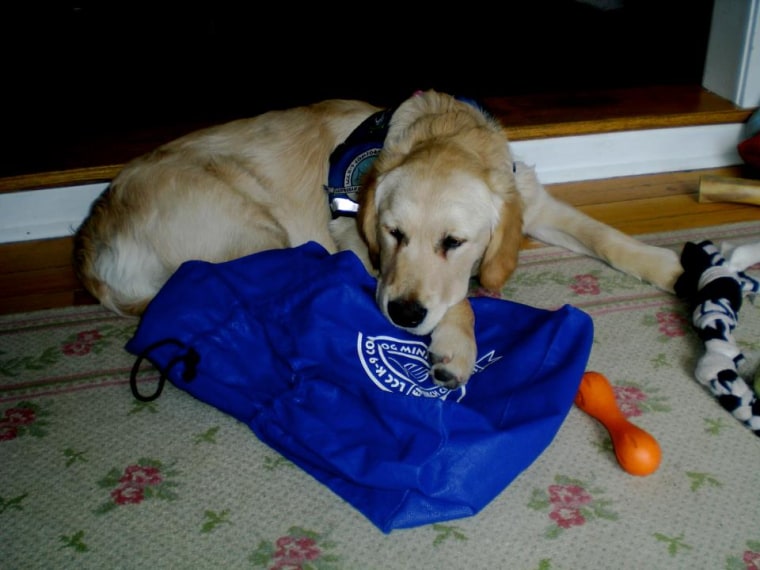 The dogs are set to remain in Boston until Sunday, and possibly longer depending on the needs of the community. They're stationed at First Lutheran Church, which is a few blocks from the finish line of yesterday's marathon — the site of Monday's bombings. Hetzner says the team will likely visit the area's hospitals as well, where over 100 victims are being treated.
"I would imagine their effect will be the same as it was in Newtown," Hetzner said. "They bring a calming effect to people and help them process the various emotions that they go through in times like this."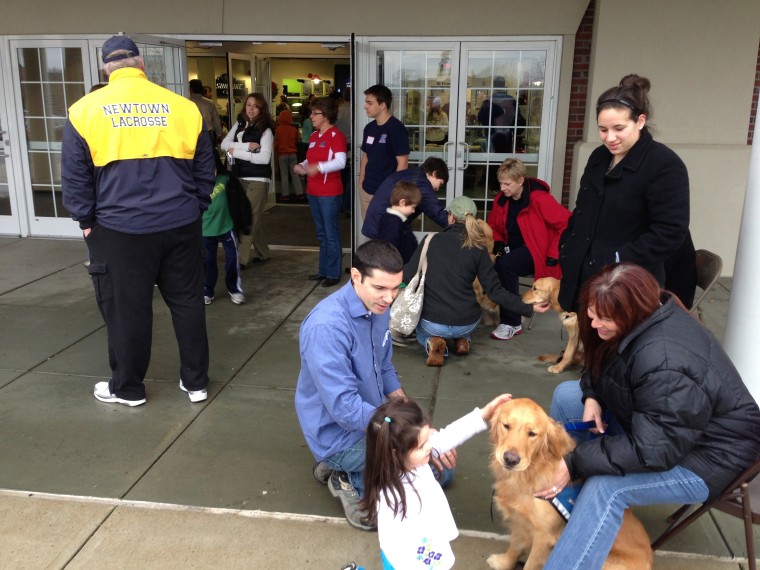 The therapy dogs are especially equipped for extremely stressful situations: Each of the organization's retrievers has gone through eight months to a year of service training, starting at the age of 6 weeks. Those touched by the dogs can keep up with their newfound friends on Facebook and Twitter, since each dog has his own social-media accounts.
"People always keep in contact with the dogs," Hetzner said.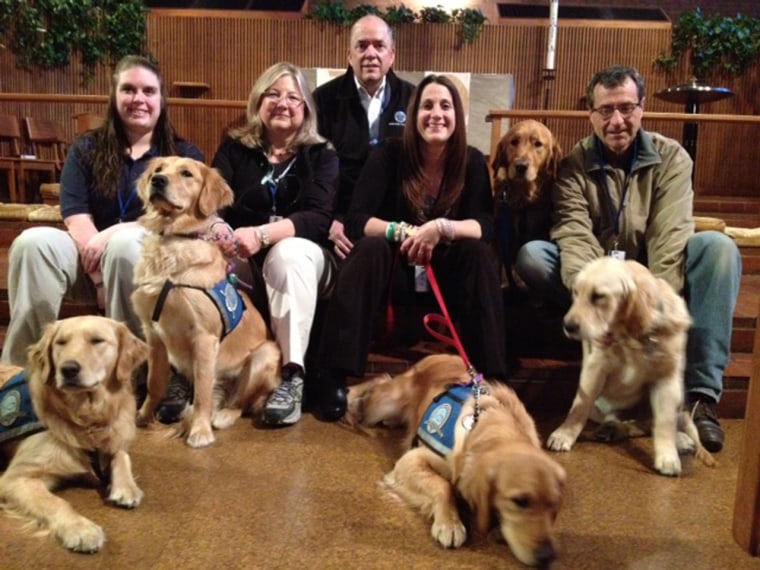 The program started in 2008 as a response to a shooting at Northern Illinois University, in which five students were killed by a gunman. Only a handful of comfort dogs were part of the group initially, but the team now consists of 67 canines spread across seven states.

More:
Therapy dogs are 'furry counselors' for Newtown community