Finding true love can be ruff. That's why one animal shelter in Texas has matchmakers on staff to make it easier for people to find the purr-fect companion.
The innovative matchmaker program began a few years ago at the nonprofit shelter Austin Pets Alive.
In most shelters, visitors find a new furry family member by walking around, gazing into kennels and hoping to make a connection. This system works well for animals who are very cute and instantly charismatic, even in a stressful shelter environment. It's not ideal for the rest.
This holds true, too, at Austin Pets Alive, a shelter that specializes in helping animals most at risk of euthanasia in other shelters — in other words, not generally the young, cute, charismatic, easily adoptable critters.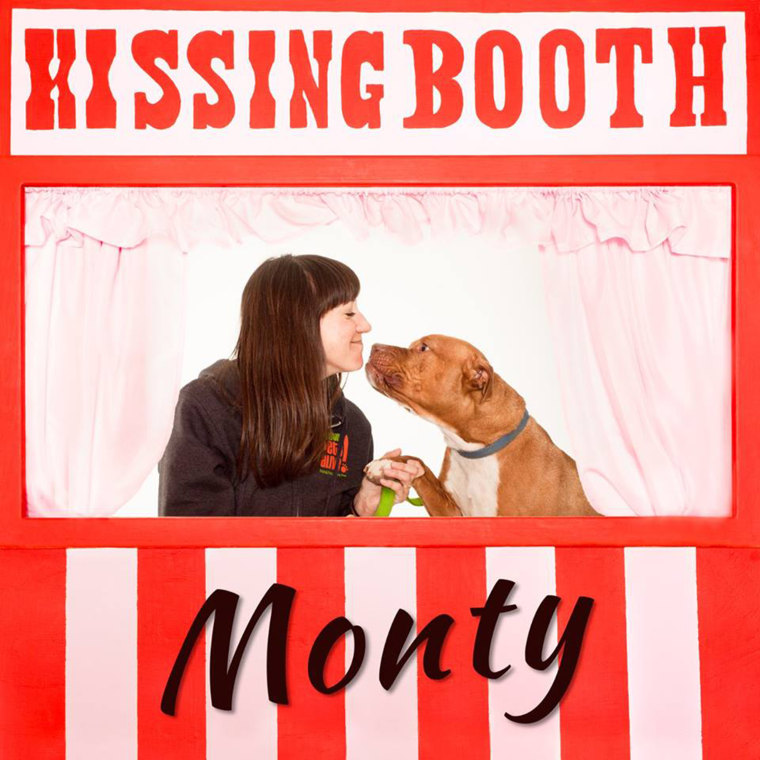 So, says executive director and veterinarian Ellen Jefferson, Austin Pets Alive is always looking for creative new ways to help this population of pets find their ways to where they really belong.
"We can make a shelter as nice as possible," Jefferson told TODAY. "But it still isn't a home."
RELATED: 'Grateful' dog snuggles new mom who rescued him from shelter
The matchmakers — some paid staff, some volunteers — are trained to help folks connect with the pets who might otherwise have a hard time getting picked.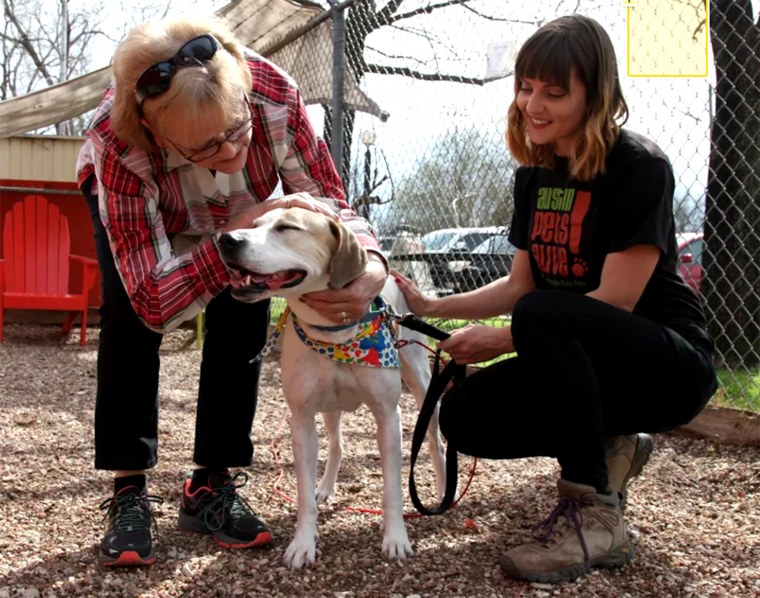 These include older cats and dogs, shy animals, big dogs, dogs belonging to stigmatized breeds, pets with special needs, or even those that just "get excited and bark at people when they pass your kennel," Ryan Plunkett, the matchmaker placement program manager, said in an email.
"Now imagine that you have a team of people who are dedicated to representing you to potential adopters, explaining the kind of setup you are looking for at home, your personal history, and all of the wonderful ways you as an individual may enrich their life," Plunkett said. "That team is the matchmaker team at Austin Pets Alive."
RELATED: Meet the second-grade class that came to the aid of an injured pup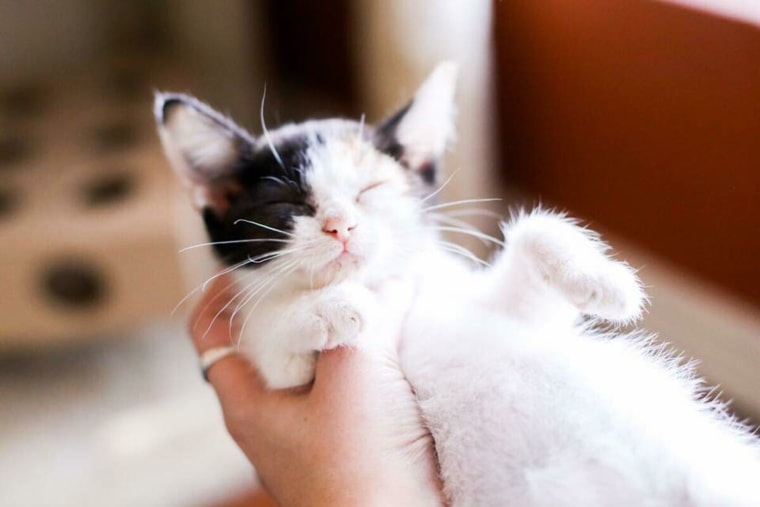 There are dozens upon dozens of success stories (and they'll give hope to anyone, animal or human, who's felt like they haven't yet found their soul mate). A 12-year-old Lab named Izzy with a penchant for tearing things up was placed into just the right understanding home after a year in the shelter.
Tuffy, a 4-year-old pit bull, got overwhelmed by all the stimuli in the shelter, and therefore didn't put on his best face. With the matchmakers' help, Tuffy is now the beloved canine sibling to two young human boys.
RELATED: 'Real-life rooms' give shelter dogs hope, sweet glimpse of forever homes
Natascha Hamman, who volunteers as the cat matchmaker coordinator, recalls a feline named Helena, who faced so many hurdles to adoption that she spent four years in the shelter.
Helena is an older cat, and has stomatitis, a condition that led to her teeth being removed. She also has the feline leukemia virus, an infection that can shorten a cat's life and is contagious to other kitties.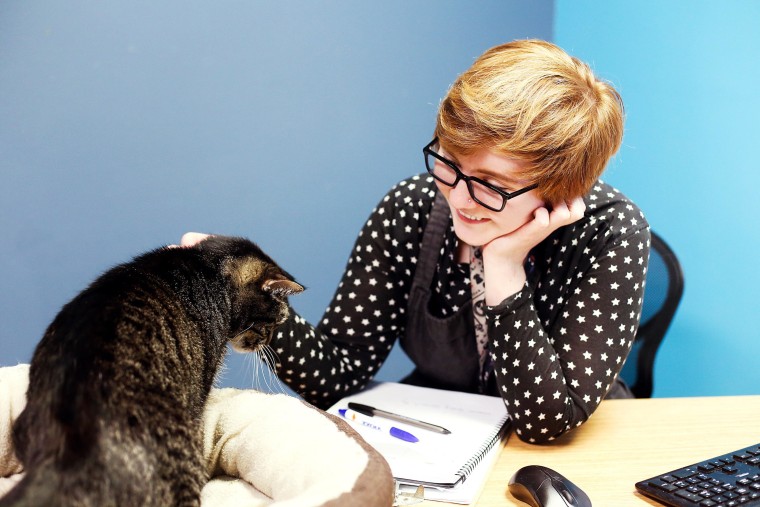 Helena was adopted once, but then returned to the shelter upon becoming incontinent.
"We assumed when she came back to us that she would end up just spending the rest of her life in our care," Hamman said in an email.
RELATED: 'Large dogs a MUST!!' Landlord's pet-friendly policy has tails wagging everywhere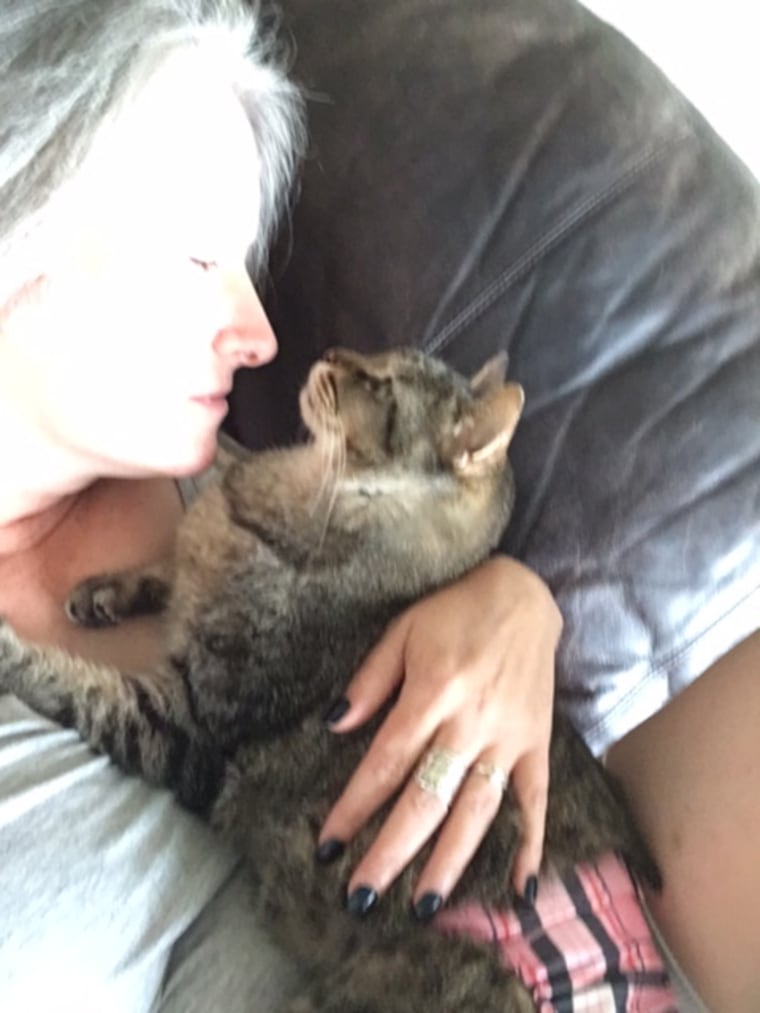 Then one day last spring, Jacki Weaver came along.
Weaver was a first-time adopter looking for a mellow kitty to be her one and only. Hamman thought Helena might be a great fit. She urged Weaver to pay a visit.
"Many times people will overlook a disabled cat for a tiny, fluffy kitten, but when they are directly told that a cat with special needs would fit their lifestyle, it makes them take another look at said cat," said Hamman.
When Weaver went into Austin Pets Alive's special room for cats with feline leukemia — they're kept separate, so as not to spread infection — the matchmaker's instincts proved true. Helena came right out of her cubby and jumped onto Weaver's lap.
And that's where she's been ever since.
"I had heard that people pick dogs, but cats pick their human. Helena picked me and I could feel it," said Weaver. "I'll gladly spoil her for the rest of her life."