A 17-year-old girl who shoved away a brown bear in the backyard of her home to protect her family's dogs says she felt like she had to act before something terrible could've happened.
Hailey Morinico was operating on instinct when she ran outside her home in Bradbury, California, to fend off a protective mama bear that was with her two cubs when she took a swipe at one of the family's dogs in a wild video captured on a security camera.
"I was like, 'Oh my God, there is a bear and it is taking my dog," she told Gadi Schwartz on TODAY Wednesday. "It is lifting her off the ground, and if I don't do something about it, who knows what might happen to her."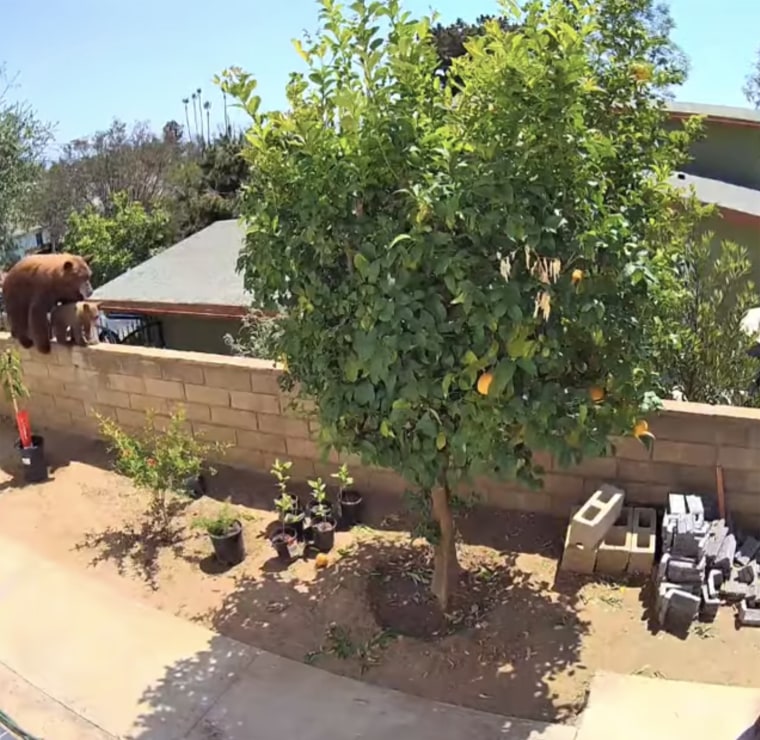 In the video, the bears are precariously balancing on top of a low brick fence, heading toward a fruit tree in a private backyard, when four dogs race out and begin barking intensely.
The bear swipes at one of the dogs, connecting with the dog's nose while remaining on the fence.
"She's the baby in the family we go everywhere with her, (I) couldn't bear to lose her or have anything happen to her," Morinico said about her dog.
Morinico can be seen racing to give the bear a big shove right off the fence to protect a dog named Valentina. She then scooped up the dog and hurried out of the camera's range.
The teen's mother, Citlally Morinico, posted the security camera video on Facebook, noting, "My child Hailey Moriniconiconii just saved our dog with super human strength. For me one of the scariest moments in life."
Hailey recounted in a TikTok video that the ordeal began with hearing her dogs barking in the backyard before the bear swiped at Valentina.
"So I go over to the bear I look at it in the eyes and the first thing i think to do is push it," she said in the video. "Push a bear, push an apex predator, man. And to be honest I don't think I pushed her that hard, I just pushed her enough to make her lose her balance. So she drops my dog and I run out of there."
She also shared that she escaped the ordeal with only a sprained index finger on her right hand and a minor knee injury. Her mother was grateful that's all her daughter endured.
"I couldn't fall asleep last night thinking of all the horrible possibilities that could have happened," her mother said on TODAY Wednesday. "Thankfully, nothing did."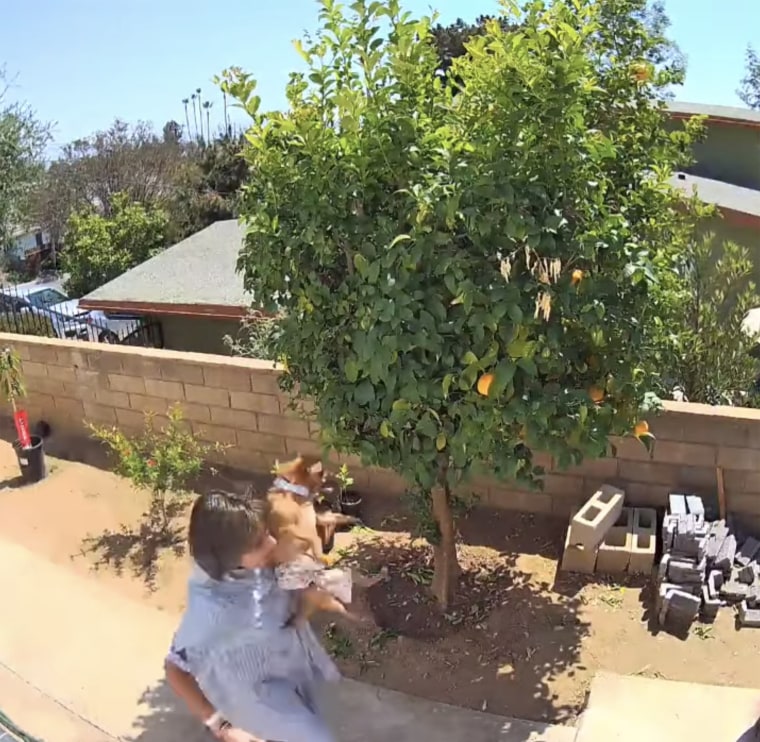 The animal was identified as a black bear (some of which are brown in color), and KNBC Los Angeles noted that bear encounters with humans are rare in California. However, bears do sometimes come out of their habitats in the foothills to explore and look for food, particularly on trash days. The station noted that experts did not recommend confronting any bears.
Related: