In stressful chapters of life, it can be hard to get a good night's sleep — whether you're a human, or a newborn foal.
The horse lovers at The Mare and Foal Sanctuary in southwest England know this. That's why they appealed to nearby residents for donations of extra-large stuffed animals to help an orphaned foal named Breeze get through a rough patch.
As the photos here show, the effort has been a huge success. Breeze has especially become smitten with a 4-foot teddy bear dubbed Button.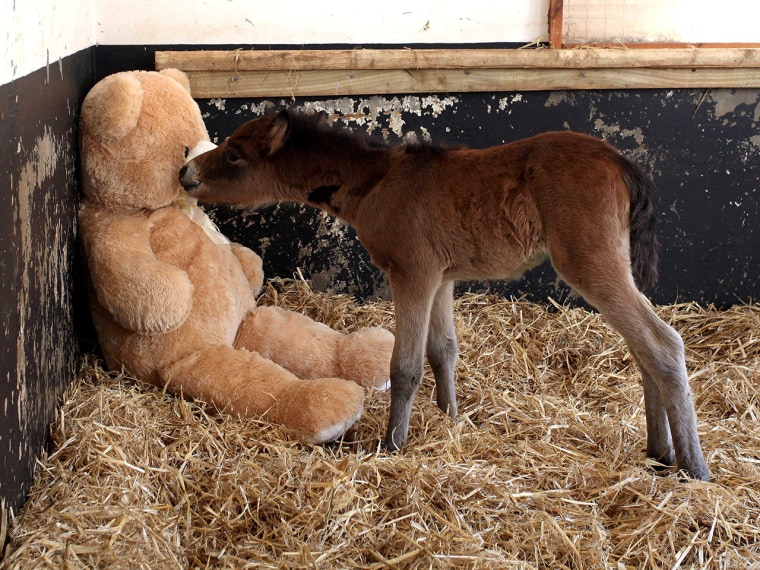 "We always give our orphaned foals a giant cuddly toy as a companion," Syra Bowden, executive director at The Mare and Foal Sanctuary, said in a statement. "They're just like human babies in the way it provides them with comfort."
Breeze's mom abandoned him in Dartmoor National Park days after his birth. A concerned farmer found him on May 24 and alerted sanctuary workers, who rushed to his aid. The same statement on The Mare and Foal Sanctuary's website described the scene:
"The tiny bay pony, who had been born just a few hours earlier, was unable to find his mother and had been seen trying to suckle from a number of mares.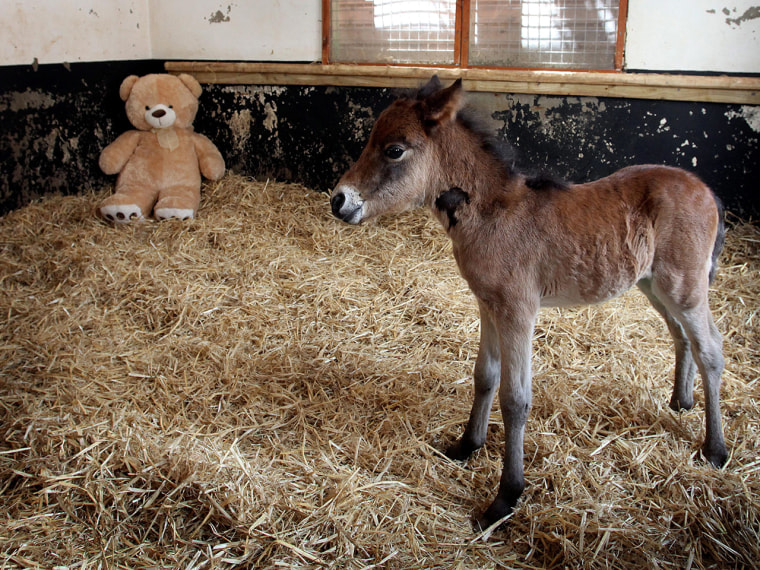 "When members of the Sanctuary's team arrived at the scene, Breeze collapsed and was in a state of severe shock and dehydration.
"The charity's staff immediately set about getting the little foal warm and back to the safety of the Sanctuary."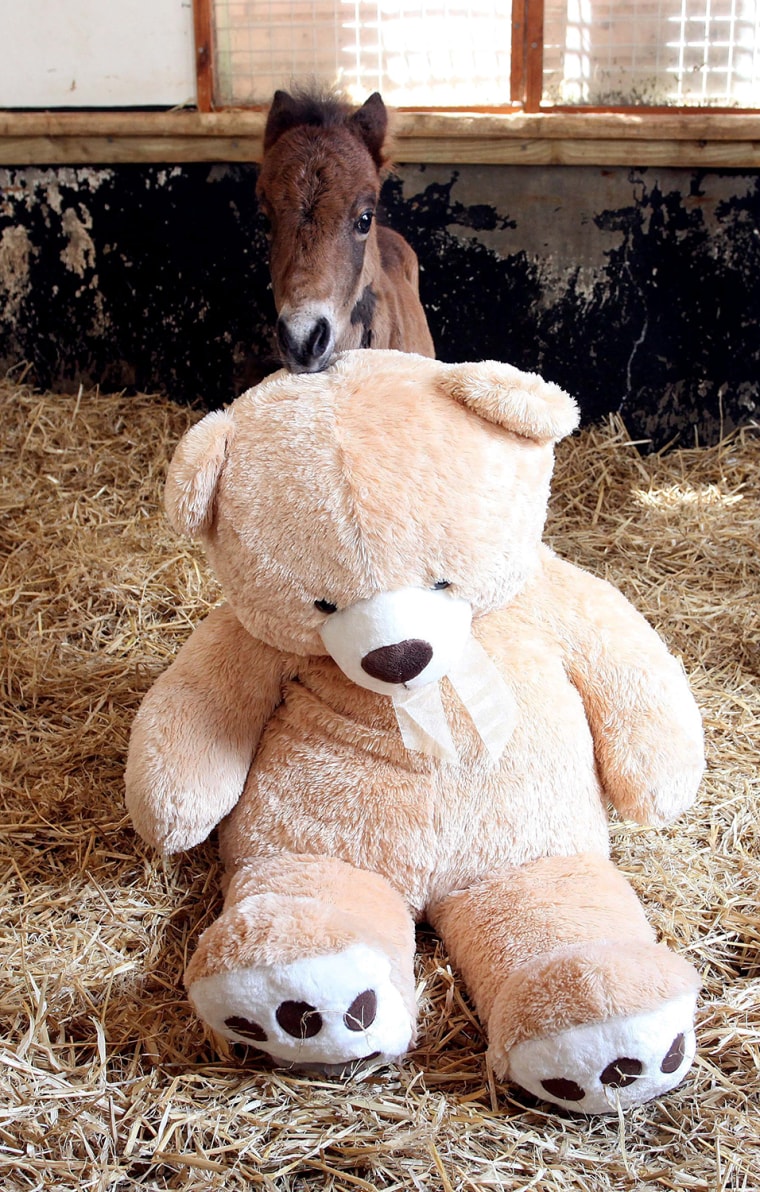 The young foal has improved dramatically since his rescue. What's more, sanctuary workers said they've been "blown away" by the kindness of strangers.
"Thanks to the generosity of our supporters, we also have plenty of teddy bears for our future orphaned foals too," Bowden said. "We have already rescued two foals in the past six weeks, and, sadly, there may be more that need our help over the coming months."
Meet furry, four-legged moms who adopted, nursed and nurtured animals of different species.