Meet JR. He's a Texas longhorn, with the same name as a Texas icon (J.R. Ewing, the villainous oil baron on TV classic Dallas). And his horns are nearly long enough to span the Lone Star State: 109 inches. But here's the weird thing: instead of contentedly grazing deep in the heart of Texas, JR hails from the land Down Under: Queensland, Australia, to be exact, where he shares a ranch with other longhorns and some water buffalo.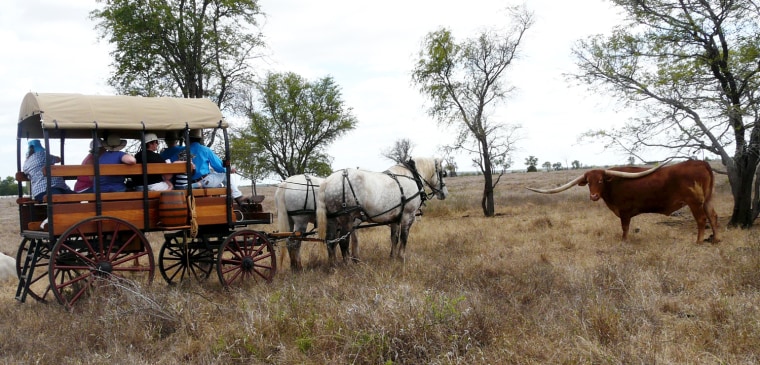 You'd think that JR's 9-foot-1-inch headgear would qualify him for Guinness World Records, but that's not the case: Taking the bull by the horns, we checked with Guinness rep Sara Wilcox, who told TODAY.com: "The record for longest horns ever is 4 feet, 7 inches for each horn." That puts JR one inch short of the current record.
But we're not telling JR that, and we don't think you should either. Remember the immortal words from The Breakfast Club: "You mess with the bull, you get the horns." And world record or not, that's a lot of horns.
TODAY.com editor Rick Schindler has been known to sling a certain amount of bull from time to time.