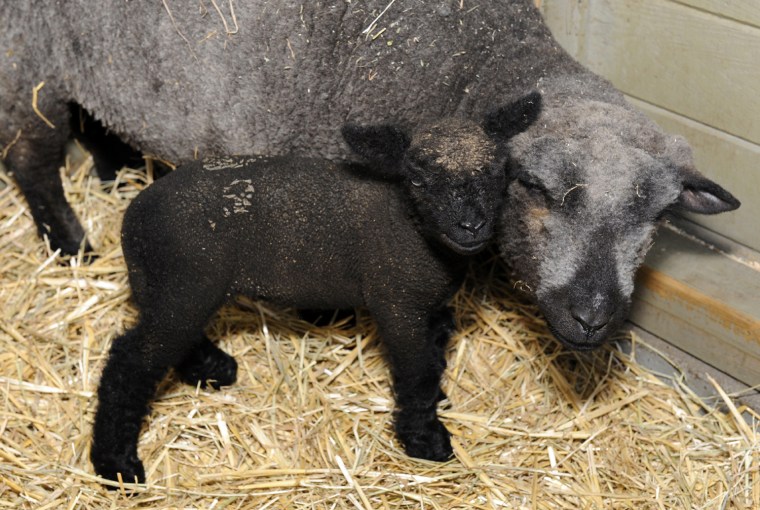 As New York City frantically prepared for Hurricane Irene, a baby lamb was born quietly in a stable, and named Irene Hope.
This was no ordinary birth for the Central Park Zoo: "She was a big surprise. It is rare to see a lamb born late in August," said the zoo's assistant curator Susan Cardillo, in a press release. 
Staffers discovered the newborn Southdown sheep, who weighed in at around 8 pounds, while readying the zoo for the storm on Saturday. She was snuggling with her mom, Truffle. The staff ushered them to safety as the winds whipped and flood waters rose outside the zoo walls.
Said the zoo:
The first 24 hours of nursing is critical to a lamb's health. As flood waters receded around the zoo early on Sunday, Cardillo was relieved when she found lamb and ewe resting peacefully.
For information about visiting Irene Hope, go to www.centralparkzoo.com