If you've recently encountered (and cried over) a video of a pup named Fiona, you're not alone. More than 1 million people have watched the clip — which follows Fiona's transformation from a squalid, blind street dog to a spiffy, happy fluffball with partially restored eyesight — since it made its debut online a week ago.
We tracked down the folks who rescued Fiona, and posted the video, to find out about her skyrocketing fame thanks to the freaky powers of social media and the Internet.
Fiona was actually rescued more than a year ago by Eldad and Audrey Hagar, a married couple who run a non-profit organization called Hope for Paws out of their Los Angeles apartment. The Hagars operate their rescue organization on a shoe-string budget; Eldad, 36, has grown fond of posting YouTube videos of their often-dramatic street rescues when time permits.
Fiona's saga was originally conveyed in two separate videos last year. The first one showed her being saved from the streets, shaved, bathed and freed of a terrible flea infestation. That video made a plea for donations to help pay for Fiona's medical care. The second follow-up video showed footage of Fiona undergoing surgery, being able to see again for the first time, playing happily and snuggling with the Southern California couple who adopted her.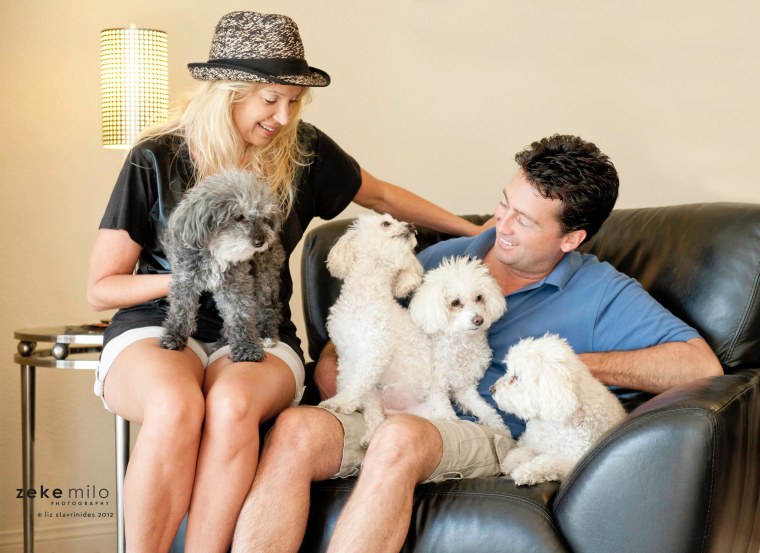 "About 10 days ago, I had this idea to combine the two videos into one video," Eldad Hagar told TODAY.com. "It was the best decision I ever made in my life."
The new seamlessly edited video has become a viral hit online and was picked up by major news organizations such as CNN and the Huffington Post. It packs quite an emotional wallop and calls attention to the plight of stray animals everywhere.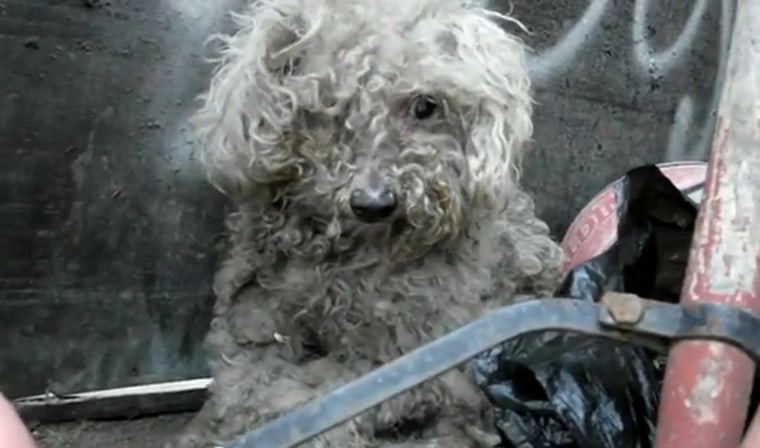 "In L.A. alone we have 30,000 stray dogs at any moment," Hagar said. "People are walking by, seeing dogs like this and doing nothing. We would just love to have people change their behavior. Call someone. Call me. Call a rescue organization. Become a foster parent to a dog. ...
"Fiona would have died a miserable death out there, but now she's so happy."
Here is the video of Fiona's rescue:
To learn more about Eldad and Audrey Hagar's work, click here and here. To see more photos of animals the Hagars have rescued together, click here.
TODAY.com writer Laura T. Coffey would have written a funny tagline if she wasn't so busy dabbing her eyes after watching that video. Here's where to find Laura on Facebook and Twitter.
More: