Daredevil Steve-O has fallen head over heels — and this time it wasn't during one of his patented stunts.
While filming his new YouTube mountaineering series, "Ultimate Expedition," the 43-year-old prankster encountered a street dog in Peru that ended up becoming his co-star.
Steve-O, whose real name is Stephen Gilchrist Glover, introduced his new pal, Wendy, to his online fan base last Friday in a video which documented their story and has since gone viral.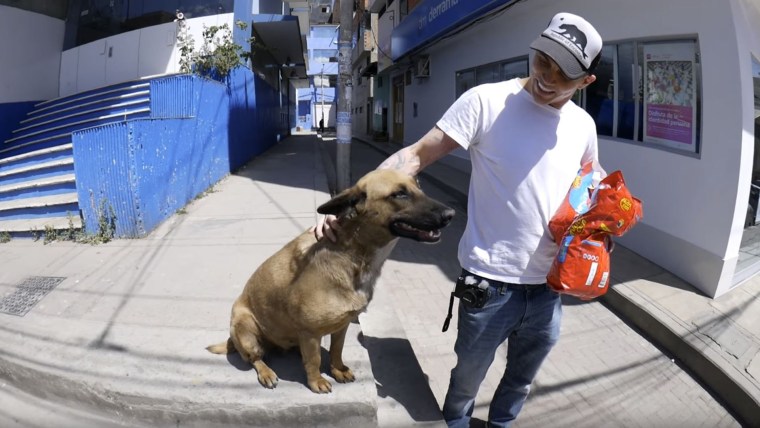 "Right away we had a total connection," he says in the video.
The love story started when the "Jackass" star arrived in Peru to start filming his new reality series, which dropped Jan. 17, for YouTube, and immediately went out on the streets to find a hiking companion for his trek. While he approached several dogs with a handful of kibble, only Wendy came over to him.
After he had to go inside a building that didn't allow pets, Steve-O thought he wouldn't see her again, but she returned to visit him later as he exited a local restaurant — and brought some friends to pet, too.
"They all wanted love," he explains in the video. "It was like she told the dogs I was cool."
Editor's Note: The end of this video contains profane language.
From then on, the pair were inseparable. After a bath and a trip to the vet, Wendy boarded the bus to the mountains along with Steve-O's human "Ultimate Expedition" castmates — Dancer Chachi Gonzales, Olympic skier Gus Kenworthy (who notably rescued stray puppies after the 2014 Sochi Olympics) and UFC champion Chuck Liddell.
Dogs have been this man's best friend for more than a decade. Steve-O told Yahoo Entertainment in 2012 that dogs helped him with his fight for sobriety.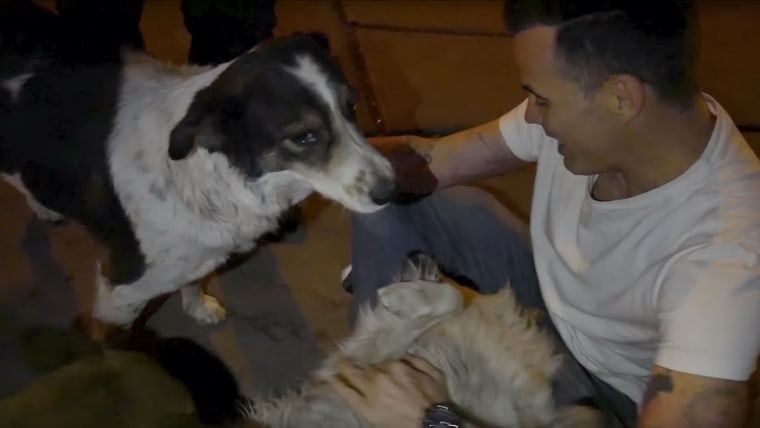 He adopted a black Chihuahua-dachshund mix named Walter in May 2009, and a white mixed-breed dog named Bernie a year later.
"I just think back to before I had my dogs and my life must have been just so empty. I shouldn't say so empty, but I can't believe how much those little sons of b---es have enriched my life," he told Yahoo.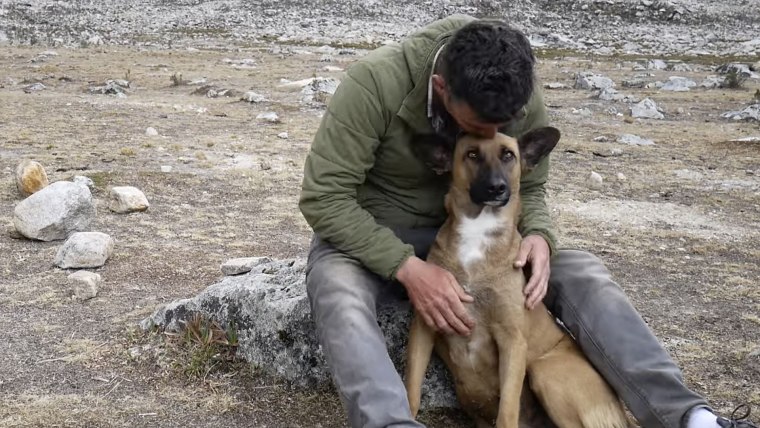 And now Wendy is the one doing the enriching.
"I love this dog so much," he says while petting his new companion in his latest video. "She's already got a flight to L.A. ...I'm (gonna) bring her virtually everywhere I go for the rest of my life."