Whenever Steve Greig looks at his front yard, he almost always sees someone talking to Tofu, his turkey.
"Tofu loves people," he told TODAY. "Everyone knows who he is. He's so social and curious. For Halloween, he was just in heaven because we get a lot of trick-or-treaters. He could not have been happier."
Tofu, who also loves gobbling along to music — particularly classic Madonna songs — is part of Greig's unusual household, which includes nine senior dogs, four chickens, two ducks, one rabbit and a 110-pound pig named Bikini.
"I brought her home and life has never been the same," the Denver resident said with a laugh.
Greig, 55, started adopting senior and special needs animals in 2013 when he was grieving the death of his beloved dog, Wolfgang, who was hit by a car.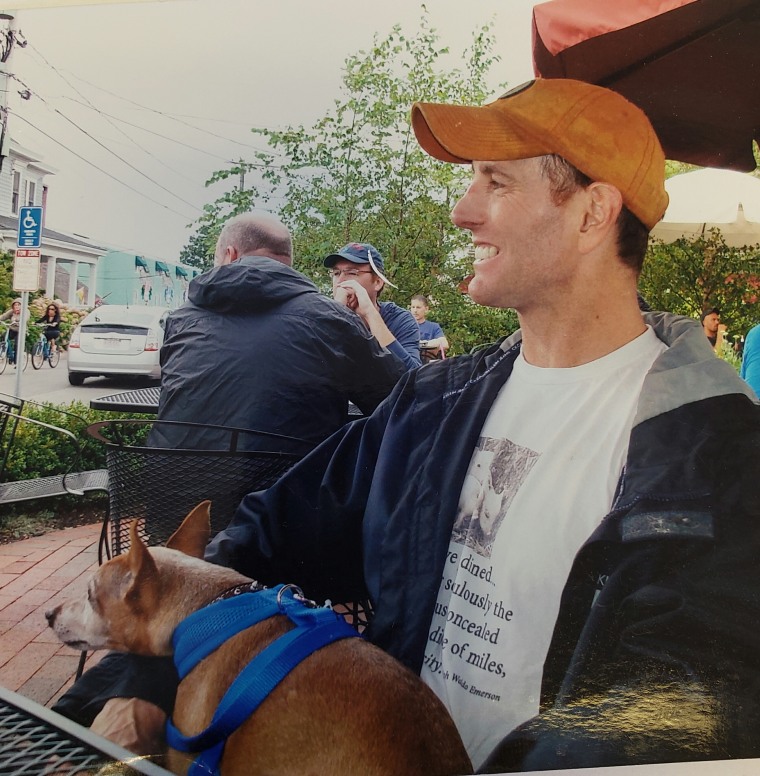 "It was just devastating," he said. "After a few months, I finally decided I needed something good to come out of his death."
So Greig went to an animal shelter and adopted the oldest dog they had: a Chihuahua with four bad knees and a heart murmur. He named the pooch Eeyore.
"It was so immediately healing that I knew this is just what I was supposed to do," he said. "From then on, I only adopted senior dogs. I heard about another one that needed a home and then another one, and I just kept expanding."
Today that expanding pack still includes Eeyore, who is now 19 years old.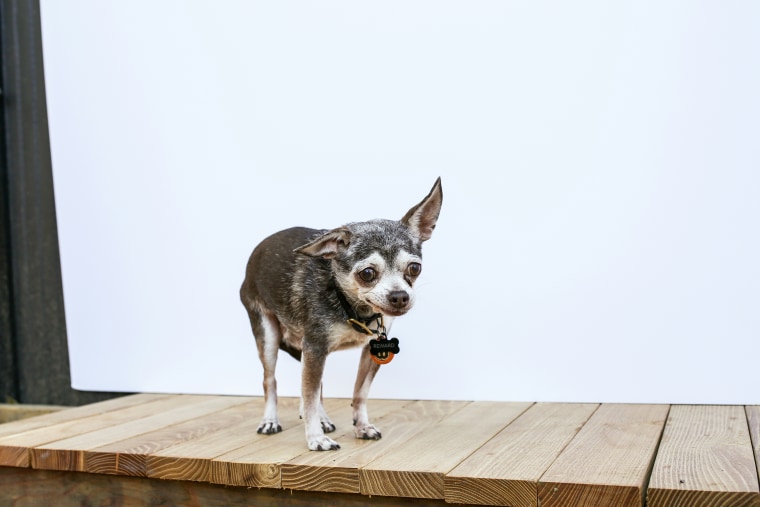 "He's a tough little dog," Greig said.
Greig chronicles the antics of Eeyore, Tofu, Bikini and the rest of his menagerie on the popular Wolfgang Instagram page, which has almost 900,000 followers, and recently published a children's book titled "The One & Only Wolfgang" about his pets and "loving the old."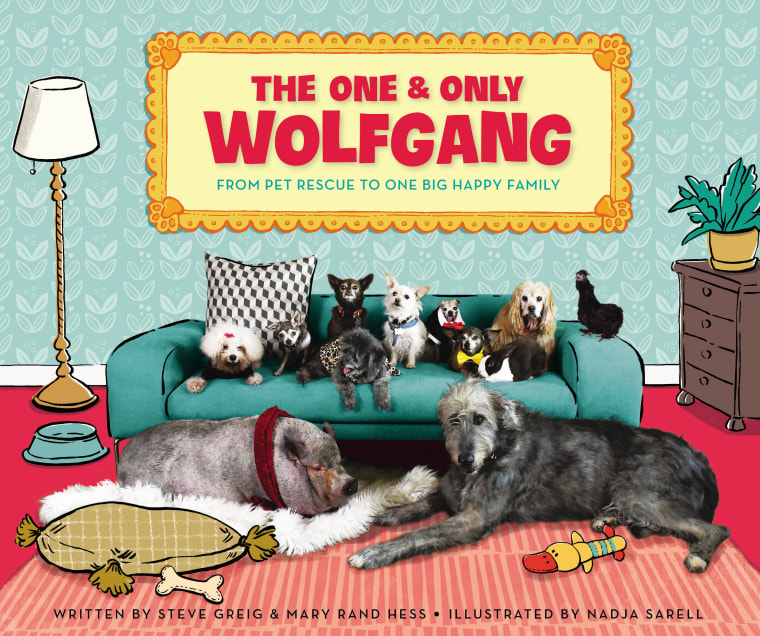 He's grateful for the chance to spread awareness that senior animals can be terrific pets.
"It's just incredibly rewarding," he said. "These dogs get overlooked in shelters and they have so much light and love left in them."
Enoch, a 9-year-old Irish wolfhound, is the youngest and biggest dog in the pack and a fun hiking buddy. He got a little irritated when Bikini the pig first joined the family and fell so head-over-heels in love with the dog that she followed him around constantly.
Thankfully, once she was spayed, the pig's passion for the pooch subsided and she's content with a platonic relationship. The potty-trained pig sleeps in a pink princess bed in the kitchen and lets herself out to do her business through a doggy door (which Greig has had to enlarge several times).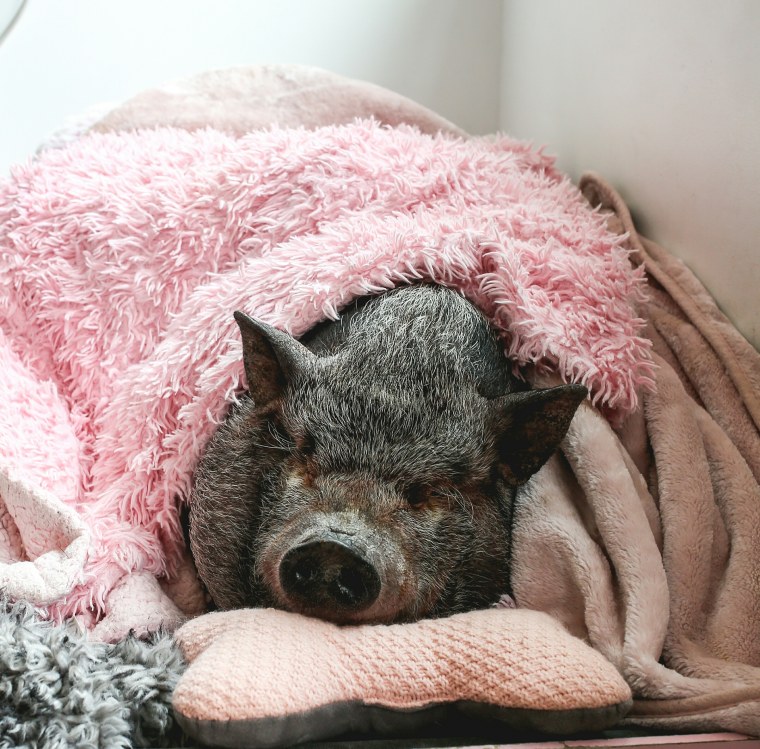 While life with his crew is rewarding, it's also a bit exhausting. Greig wakes up at 4:45 a.m. on weekdays to give medications to almost all the dogs — five are thriving thanks to heart medicine — before heading to his full-time job as an accountant.
Two days a week he comes home at lunch to care for the animals, and a caregiver named Michele Blazovic comes three days a week to let out the pets, administer medication, feed and clean up after them.
"She's just amazing," he said. "She loves the animals as much, if not more, than me. I couldn't do it without her."
Greig noted that he also wouldn't be able to have nine dogs if they weren't seniors, since young and middle-aged dogs are more energetic and not as "easy" as older ones.
He loves receiving social media messages from people who have adopted senior pets because of the Wolfgang sites. Sometimes they'll share photos of themselves leaving a shelter with their new dog.
"There's just nothing better," he said. "Senior dogs are just so chill and fit so many people's lifestyles. … Each one has something different to give."