A 23-year-old chihuahua mix named Spike was recently awarded the title of the world's oldest living dog.
According to Guinness World Records, Spike was was 23 years and 7 days old as of Dec. 7, 2022.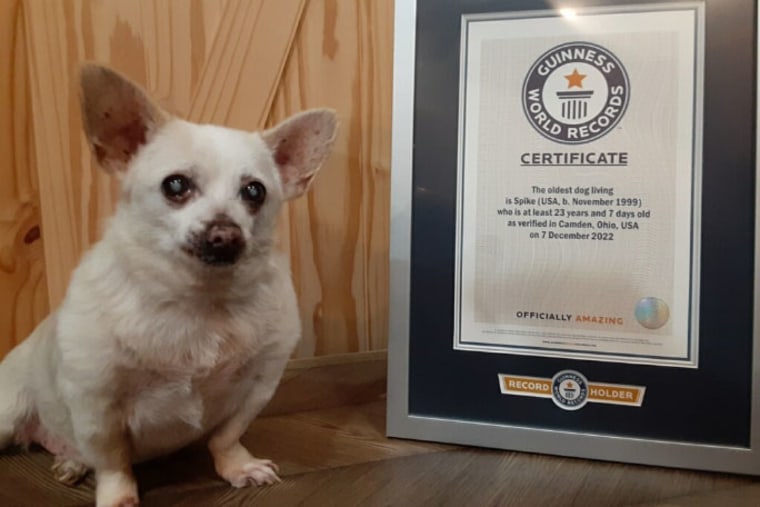 The VCA Animal Hospital says that small dogs aged 11-12 years are considered senior citizens in canine years.
Spike's human, Rita Kimball, explained that she realized Spike had surpassed the average age of dogs while watching "Jimmy Fallon." During the episode of the late-night show, Kimball said she learned that the world's previous oldest dog, Pebbles, had died in October 2022.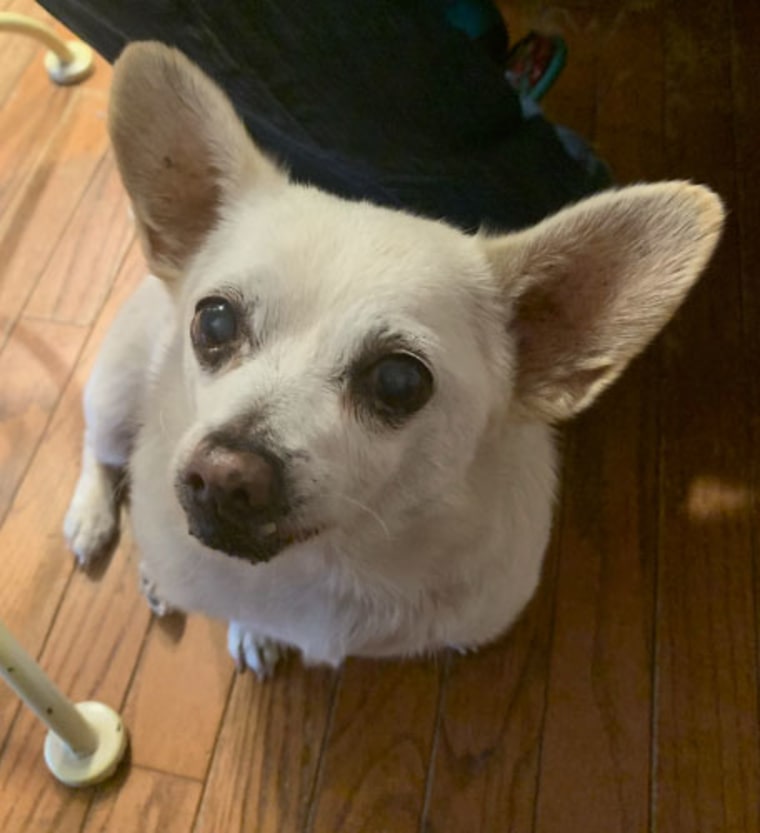 "Most of our family knew that Spike was old but didn't know he had a shot at being the oldest in the world," Kimball recalled. "Now that he is a record holder, they see him as a celebrity."
The little guy, standing at just 9 inches tall and 12.9 pounds, is more than just a world record holder — he also has a story for the ages.
Kimball, found him 13 years ago in a Camden, Ohio, grocery store parking lot, according to Guinness.
"He had been shaved up his back, had blood stains around his neck from a chain or rope, and looked pretty rough," Kimball told Guinness. "The clerk in the grocery told us he had been there for three days, and they were feeding him scraps."
Scooping him up, Kimball brought Spike home with her to live on her small farm.
"When we left the store and entered the parking lot, he followed," Kimball explained, adding that she dubbed him Spike for irony's sake.
"My dog seemed to be the opposite; he was small and friendly, so I thought it just seemed to fit him," Kimball explained, adding, "Spike was a name for a large dog. My guy was small, but he had the attitude of a big dog."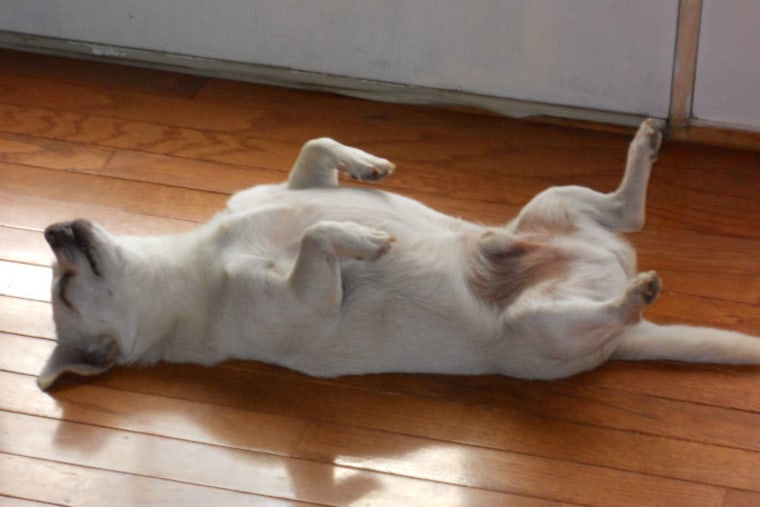 Blind and hard of hearing, Kimball said she believes Spike has stuck it out through the years by maintaining a routine that seems him up by 7:30 am at the latest. During the summer, he takes walks with Kimball around their hometown, and for the most part, his days are filled with naps on the porch and Saturday baths in the evening.
As well as his favorite treat: Doritos.
Kimball said he likes the chips "crunched up and would eat the cheese Doritos every time we had them."