Back in February, we brought you amazing action pictures of dogs leaping, splashing and diving, from photographer Seth Casteel. We didn't think you would mind if we showed off a few more, from his new book, "Underwater Dogs." We talked to Casteel about his water-loving pooches.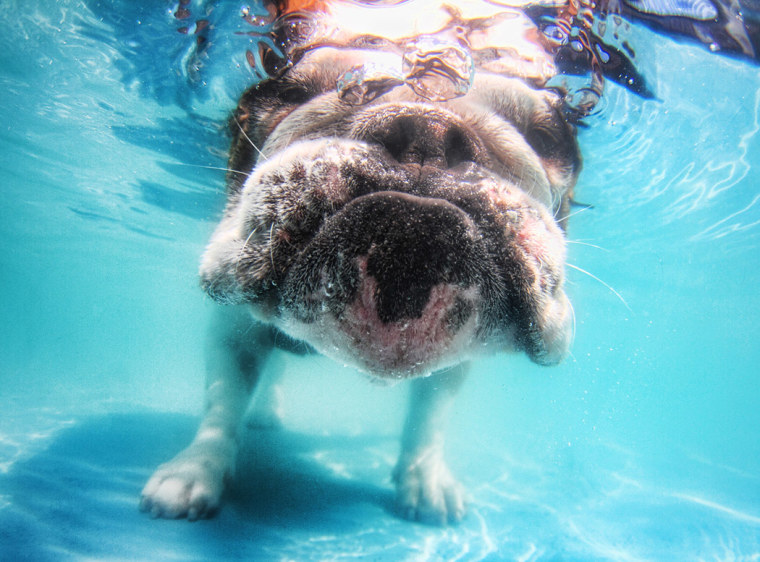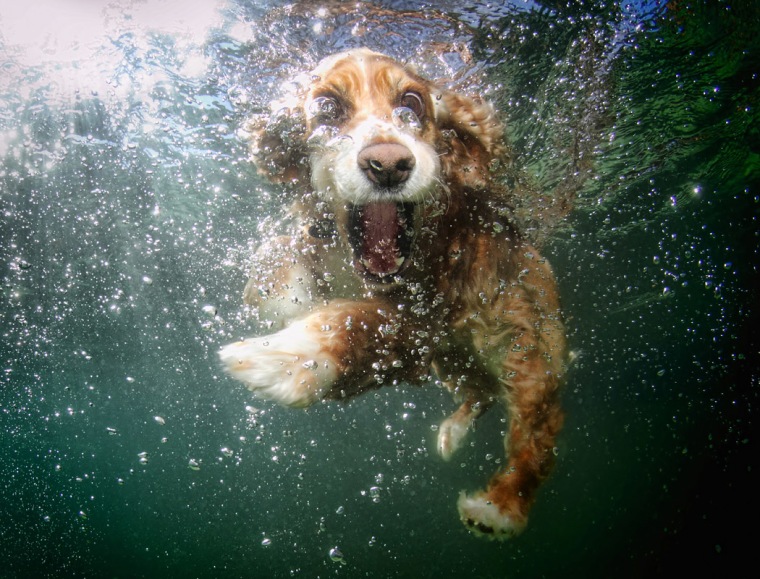 Q: What's new and different about the photos in the book?
A: The book features dozens of never-before-seen photos. I was especially interested in working with new "underwater models": Small. Big. Pure-bred. Mixed-breed. Puppies. Senior dogs. Even a wolf! I wanted to show people that it's just not golden retrievers and Labs that love the water — it's all dogs! It was inspiring for me to see so many different types of dogs participate in this project and have fun along the way!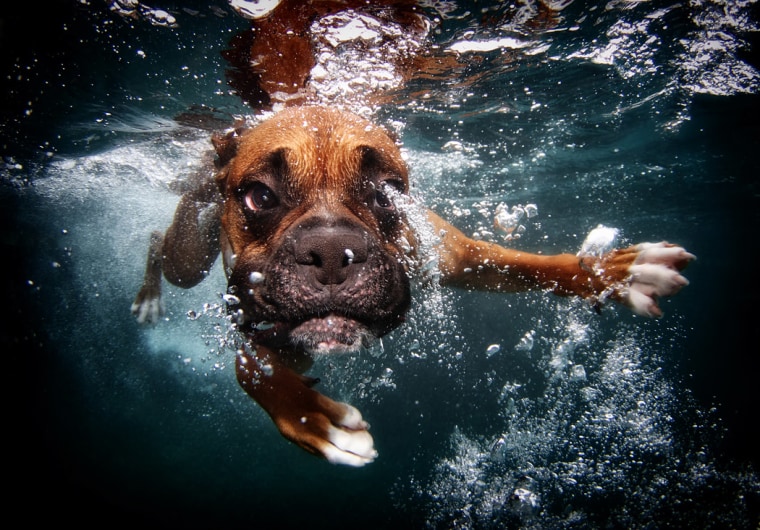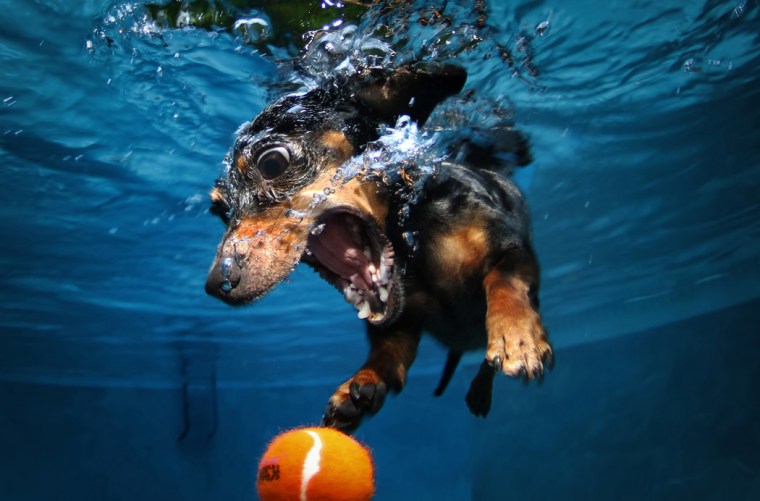 Q: What happened as a result of your photo shoot?
A: The series of Underwater Dogs has changed my life and my career. The original series of photos resulted in the book deal with Little, Brown and Company. And I went from having not enough business to too much business! Commissioned shoots, an assignment for The New York Times Magazine in Alaska, an assignment for Disney, an upcoming gallery exhibition in New York. Who knows what's next!
Q: What future projects are underway?
A: I'm working on a second book about dogs and am super excited about it! I'm also launching a workshop tour for my non-profit, SecondChancePhotos.org.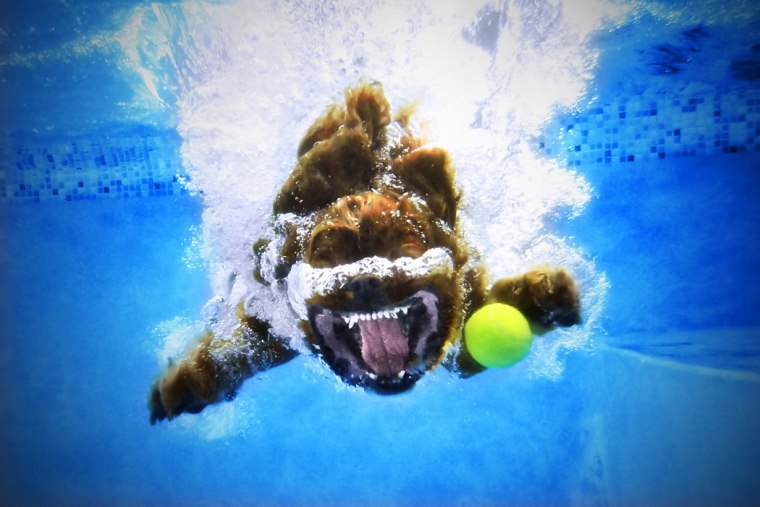 Q: Any advice for aspiring photographers?
A: Do what you love and love what you do. Pursue what you are passionate about. I meet many photographers that do "a little bit of this and a little bit of that". Find your niche and take chances. If you can't afford it, get a credit card — that's what I did. Thanks, Mastercard! 
This book is dedicated to dogs everywhere. They are some of the greatest teachers on this planet. There is much we can learn from them.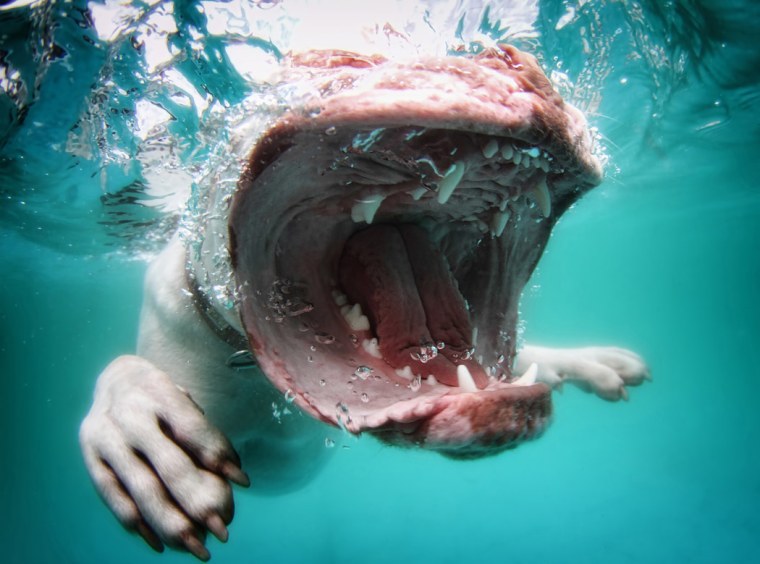 TODAY.com multimedia producer Mish Whalen wants to know how the doggies dive in without swallowing too much water.