Playful puppies and fuzzy kittens are easy to adore, but what about spiders and snakes? Don't they deserve love too – at least once a year?
Here at Animal Tracks we are concerned that the pets that give some people the willies don't get their fair share of the spotlight, and we decided to do something about it. And what better time to showcase them than Halloween?
So get ready to shudder at our menagerie of the macabre – and thanks to their loving owners, who were proud to show them in all their ghastly glory. First up, Elizabeth Gabrielson of Coeur d'Alene, Idaho, submitted this heartwarming photo of Adam and his ball python, Bo: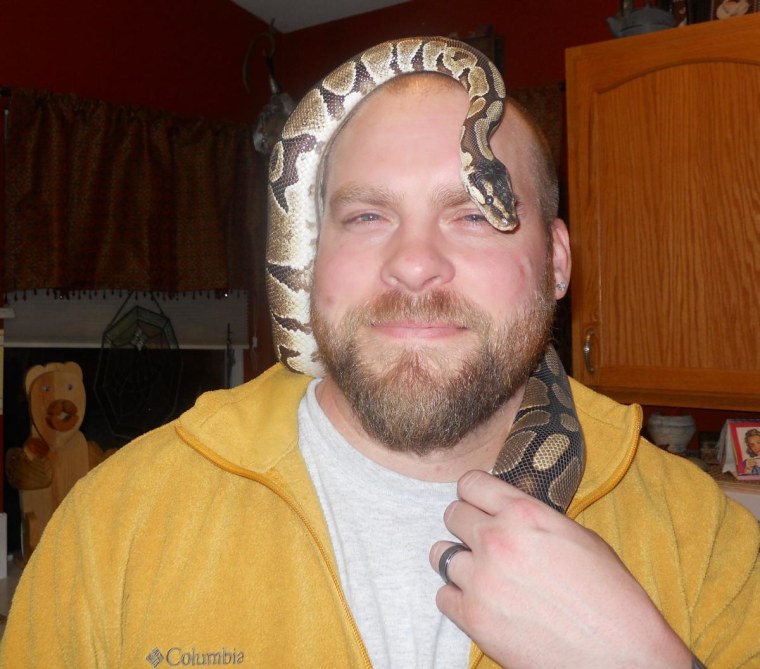 Next we have Fred Speer and his fuzzy pet  — a tarantula! Fred says: 
"This is my girl Luna. Luna is 8 years old and one of 11 tarantulas I keep as pets. Not only are they pets, but, they are members of the Bug Zoo, an educational program that is free of charge, where we go to elementary schools and teach kids about insects and arachnids you do not get to see every day!"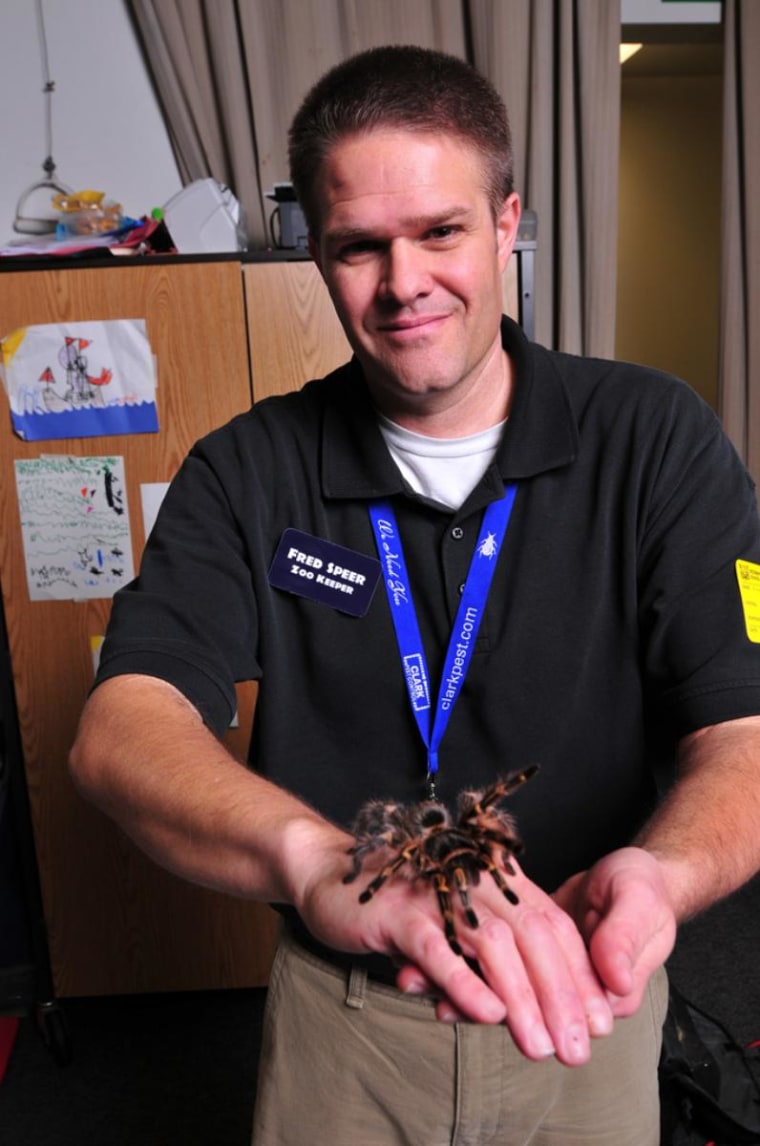 Erin Marple of Papillion, Neb., is our next connoisseur of creepiness. "I am a second-grade teacher in Bellevue, Nebraska," she explains. "My students found these spiders (one in our reading corner, the other on the playground), so we decided to keep them as 'pets.' We have been researching spiders, and learning a great deal about their habitats and food. We feed the spiders crickets and meal worms I buy from the local pet store. Sometimes the students find other insects for the spiders to try. We do not touch/handle our pets, but do enjoy the learning experience they provide for us in our classroom. 'Hairy' belongs to my class, and 'Spidy' belongs to the class across the hall — however, I am the main caretaker of both. The students named the spiders and love to show them off to visitors. They especially like to see people's reactions when they see that our class pet is a large, eight-legged carnivore!"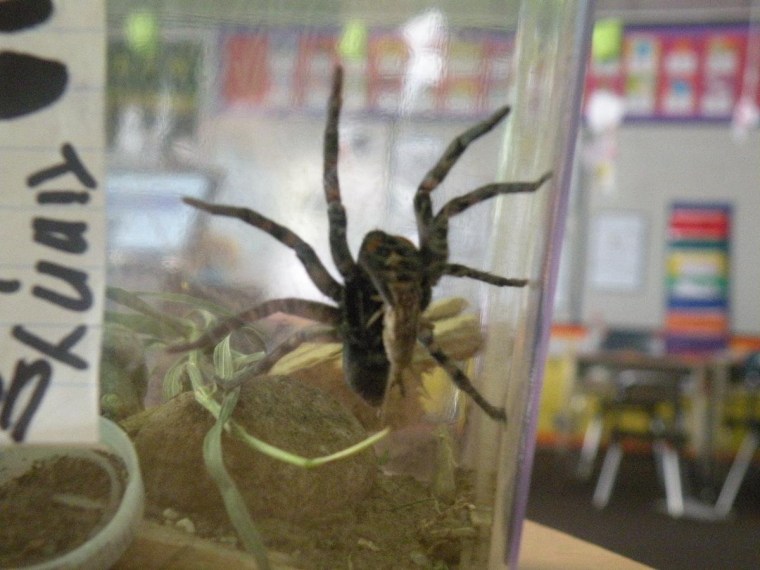 Melissa Sargeant of Klamath Falles, Ore., sent Animal Tracks this charming portrait of "our hairless rat, Fievel." Alert readers will know the rodent is named for Fievel Mousekewitz, hero of the 1986 animated feature "An American Tail"  — we'll leave it to you to decide which Fievel is cuter: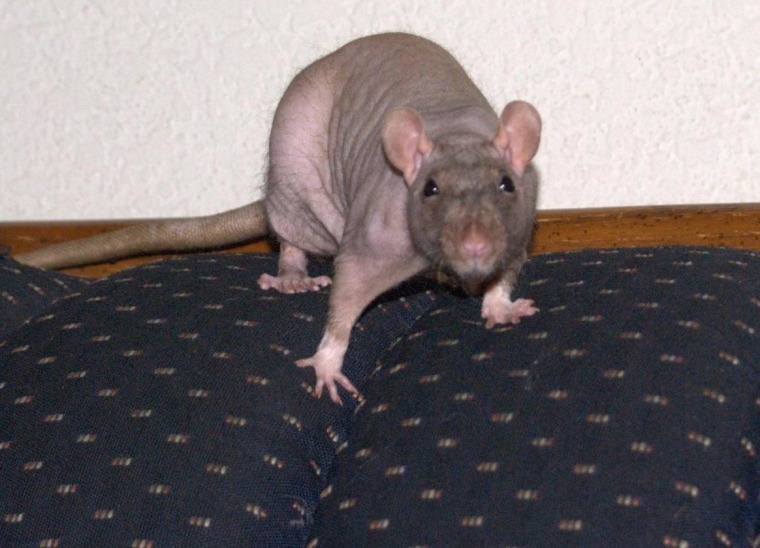 John Davenport of Hattiesburg, Miss., contributes our next creepy pet, photographed right after his latest molt (the pet, not John). "This is my 3 1/2-year-old Costa Rican striped-knee tarantula," John announces. "He is awesome!" Also known as a zebra tarantula, this fuzzy pet does indeed inhabit most of western Costa Rica, as well as other parts of Central America.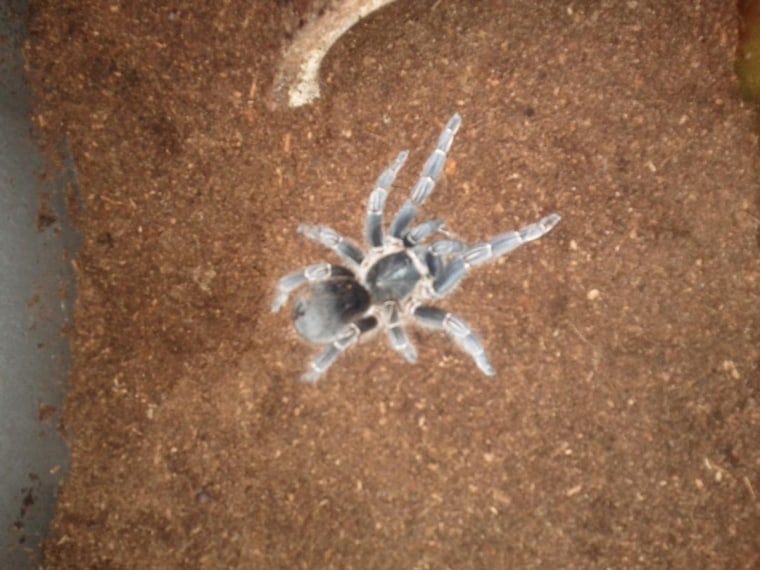 Jennifer David of Colton, Calif., sent us a pic of her pet, Pickles. "Pickles is a hairless dwarf rat," she explains. "He is about half the size of a regular rat.  Because he is hairless, he doesn't have regular whiskers, just short, curly ones. His ears and eyes look big, but only because he has no fur. He likes to cuddle with his furry rat brothers to keep warm, and will go in my sleeve and then fall asleep." Aww.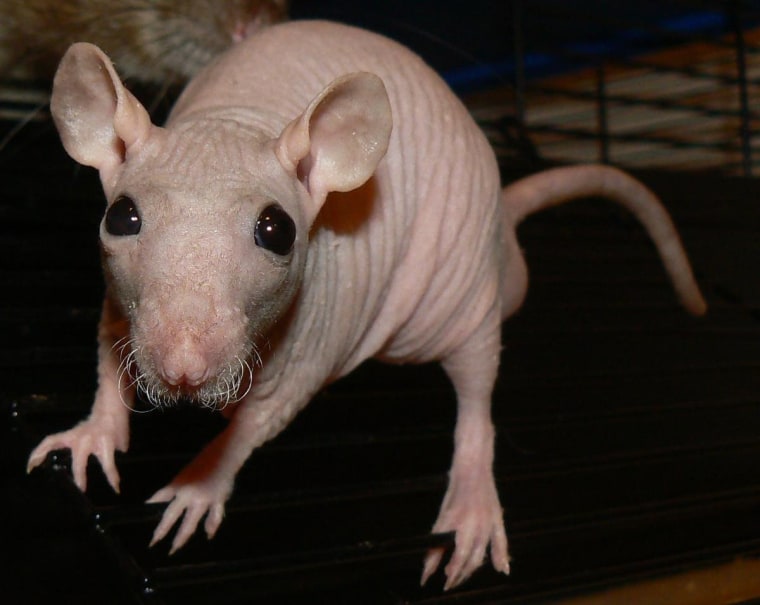 Last but far from least we have this bundle of love from Greg Buzarde of Henderson, Nev. "This is a picture of my Goliath bird-eating spider," Greg writes. "She is only a baby, but when she grows up she will have a leg span of about 10 or 11 inches!" He adds that despite its name, this large species of tarantula does not really eat birds.
So what does she eat? As far as we're concerned, anything she wants.