Imagine an animal with the furry appeal of a cat and the sleek slither of a snake all rolled up into one irresistible and somewhat-frightening package.
Now stop imagining — because "snake-cat" is real.
OK, sure, snake-cat is actually just a cat-cat, but you've got to give this feline credit. When he takes the stairs, he really channels his inner serpent with a head-first slide all the way down.
MORE: Go ahead, lick your cat! New device assures you no hairballs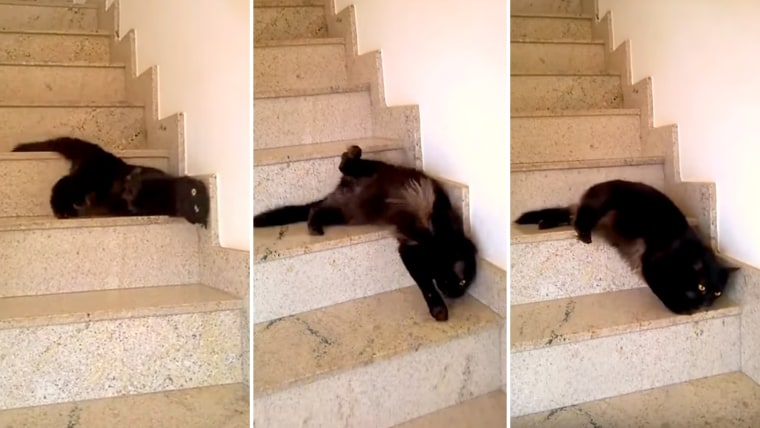 And this kitty, while mesmerizing, isn't unique.
Yes, we've found other cats who know the joy of a purrfect stairway slither.
Follow Ree Hines on Twitter.