Even after decades, Smokey Bear's popularity doesn't seem to have smoldered: On Aug. 9, the iconic forest fire prevention bear is turning 70, and can proudly say his message is still going strong.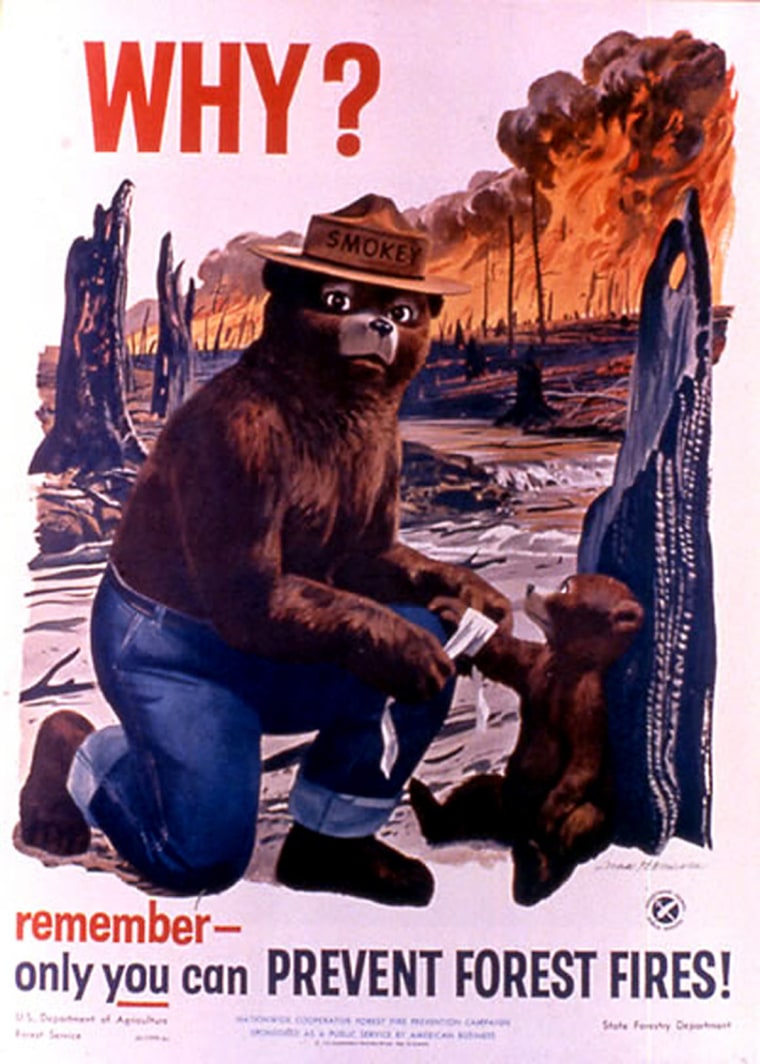 "Hes one of the most popular icons throughout this country," Tom Tidwell, chief of the U.S. Forest Service, told TODAY.com about the bear, who is actually known as "Smokey Bear," not "Smokey the Bear," as many people think. "And he's well-recognized internationally because of the success of this campaign."

Since 1944, Smokey has served as the face of fire prevention for the U.S. Dept. of Agriculture's Forest Service, encouraging people to take personal responsibility when dealing with flames with his signature phrase, "Only you can prevent forest fires."
To celebrate the famous bear's contributions to fire safety over his seven decades, the Forest Service will throw him a 70th birthday party on Friday at the Whitten Building in D.C. It's open to the public, and Tidwell says they expect hundreds of guests. 

Though Smokey's 70-year-old identity has lived on beyond any bear's lifespan, not many people know that for a time there actually was a Smokey Bear. When a 1950 forest fire in the Capitan Mountains of New Mexico left a bear cub orphaned, the infant movement for fire prevention got a real-life furry face. The cub was taken to Washington, D.C., where he lived in the National Zoo until he passed away in 1976.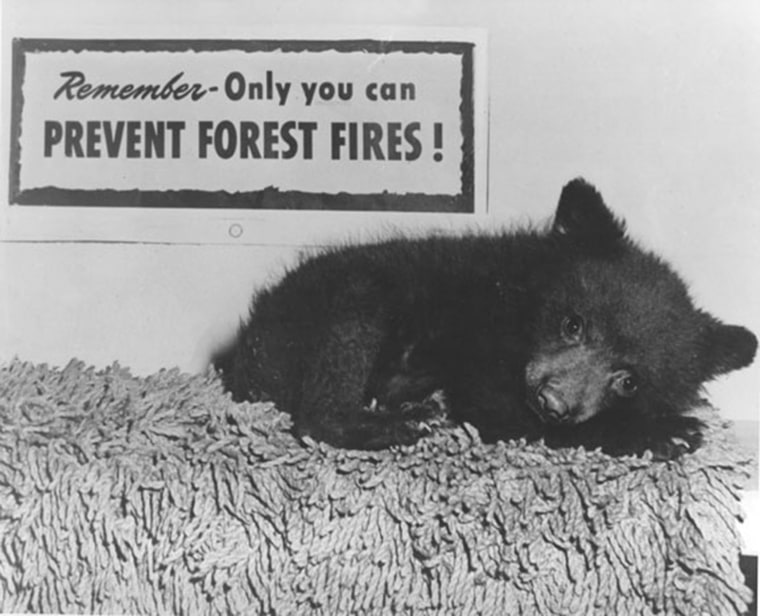 Smokey's consistent presence in the movement, according to Tidwell, is likely the reason the campaign has been so enduring, especially when compared with other public service ad campaigns that have switched up their symbols and characters over the years. 

"He's been on posters, billboards, we've used a costume to carry the message," Tidwell said. In keeping with the times, Smokey has also appeared in TV commercials and maintains a presence on social media with his very own Twitter hashtag, #smokeybearhugs.
Clearly, it's paid off. In a 2012 survey by the Ad Council, researchers found that 96 percent of Americans recognize Smokey Bear. 
"He has such a personal message that really resonates," Tidwell said. "It's easy to understand, and easy for people to do."
And his message has also been successful in doing what it set out to do.
Back in the 1930s, before the campaign started, there were about 167,000 forest fires in the United States annually. Fast forward to the 1990s — 50 years since the creation of Smokey's character — and there were only 106,000 a year. In the past decade, it's been closer to 80,000.
"So if you think about how the population has increased over the years, and still the number of fires is going down," Tidwell said. "We think that Smokey's campaign has really elevated the message of the need to be careful."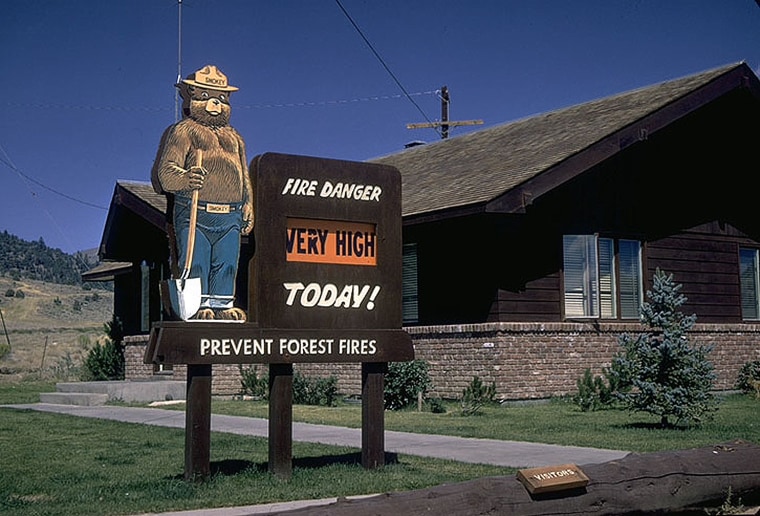 Smokey's appeal to personal responsibility is especially important, given the human contribution to forest fires. "Most people think wildfires are started by lightning," Tidwell said. "But almost 9 out of 10 are human-caused." 

But his popularity isn't just because of the important message he has: Recent ads show Smokey hugging those who choose to do the right thing when it comes to forest fires, a gesture of just how personal the bear has become to people. 
"He's a lovable bear too," Tidwell said.