Cheech the dog has a supremely winning smile.
His big grin charmed folks at the City of Waller Animal Shelter and Rescue in Texas, and then hordes of fans all over the internet once shelter director Leah Sipe posted Cheech's sweet mug to Facebook earlier this week.
"I was like, this dog smiles," Sipe told TODAY.
Now Cheech has even more to grin about because this sweet little doggie's been adopted into a wonderful home.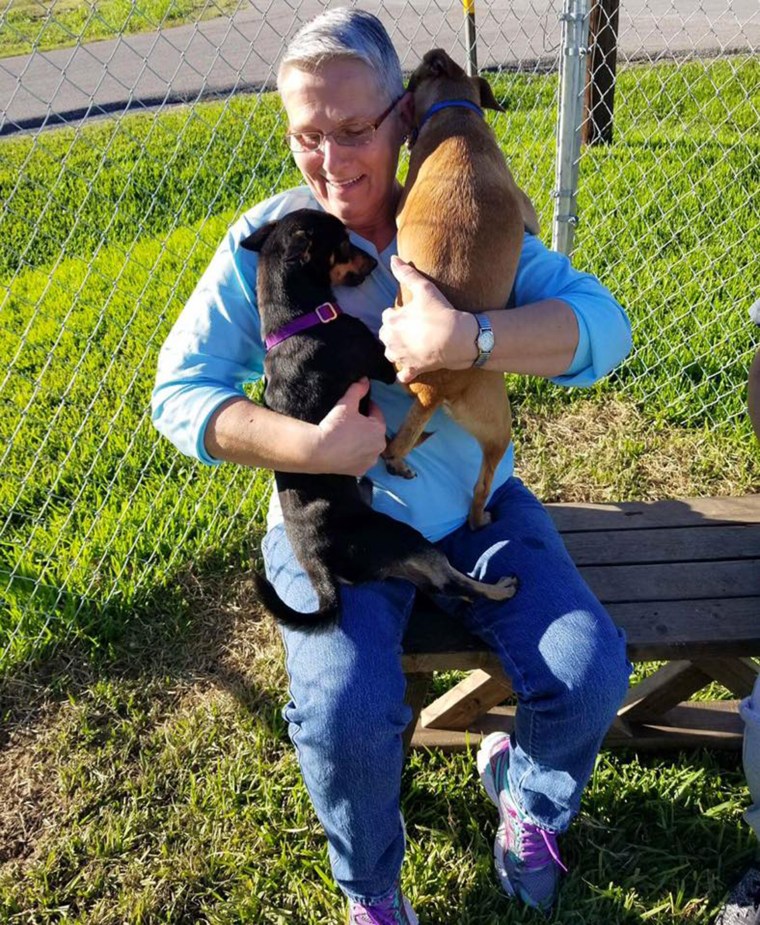 Sipe, a 28-year-old who works as a police officer in addition to running the shelter as a volunteer, said dozens of people put in applications to adopt Cheech when his photos went viral.
Carrie — her last name hasn't been disclosed — was selected in part because she had just lost a beloved dog to cancer. Carrie's other dog, Dusty, became depressed at his companion's death.
When Carrie and Dusty came to meet Cheech, the connection was instant.
"Cheech wanted nothing but to cuddle with her and Dusty," Sipe wrote on Facebook. "Cheech needs this family as much as they need him. Nothing but smiles here today y'all!"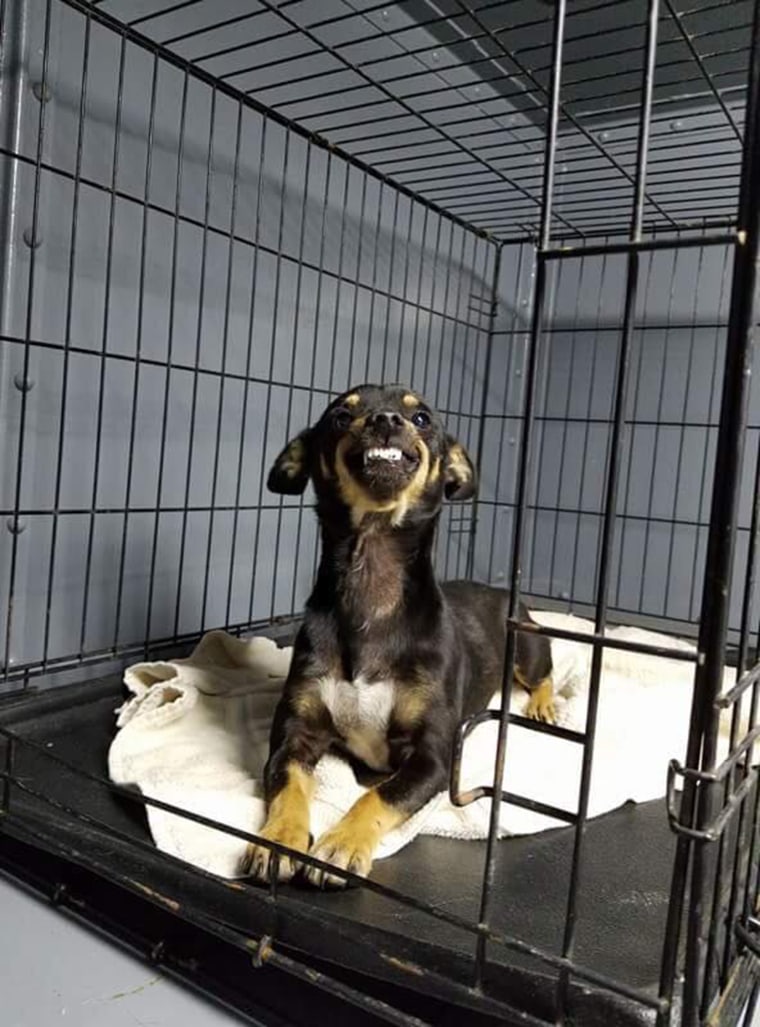 Cheech's story gets even better once you find out more about the City of Waller Animal Shelter and Rescue.
Sipe began working in Waller last fall. She immediately got involved with the city's animals, starting a Facebook group for lost and found pets.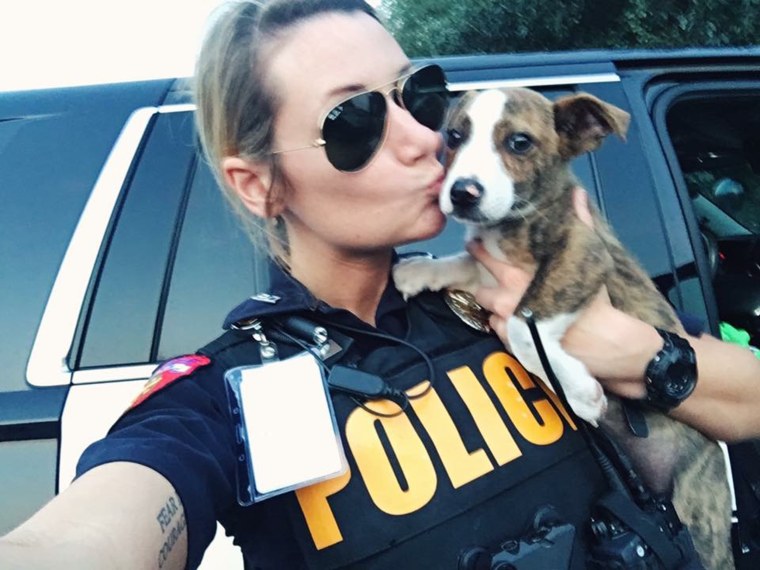 Later, she and another animal lover joined forces, convincing city officials to give them a dilapidated former jail building to convert into a new animal shelter, where dogs who'd face likely euthanasia at the city's existing facility could get a second chance.
Relying on donations, and with the help of a small team of dedicated volunteers, they've been spending their own time fixing up the new shelter ever since — and in fact, it's not even officially open yet. The grand opening is Nov. 12.
Around 20 dogs are already in residence, hanging out in the former jail cells — the bunks make good dog nap spots — waiting for their own lucky breaks.
"When they get adopted," Sipe said, "that's what makes it worth it all."