Officer Christopher Bisceglia has been around dogs all his life, but says Jacques is the smartest pup yet.
At 7:50 am, police in Orange, Massachusetts, got a call from a woman who was feeling dizzy and needed to go to the hospital.
During the call, she asked if they could be on the lookout for her two Scottish Terriers, Jacques and Annabelle, who ran away when she let them out to go to the bathroom.
Officer Bisceglia drove down the street and found them, but as he got close, the dogs ran off.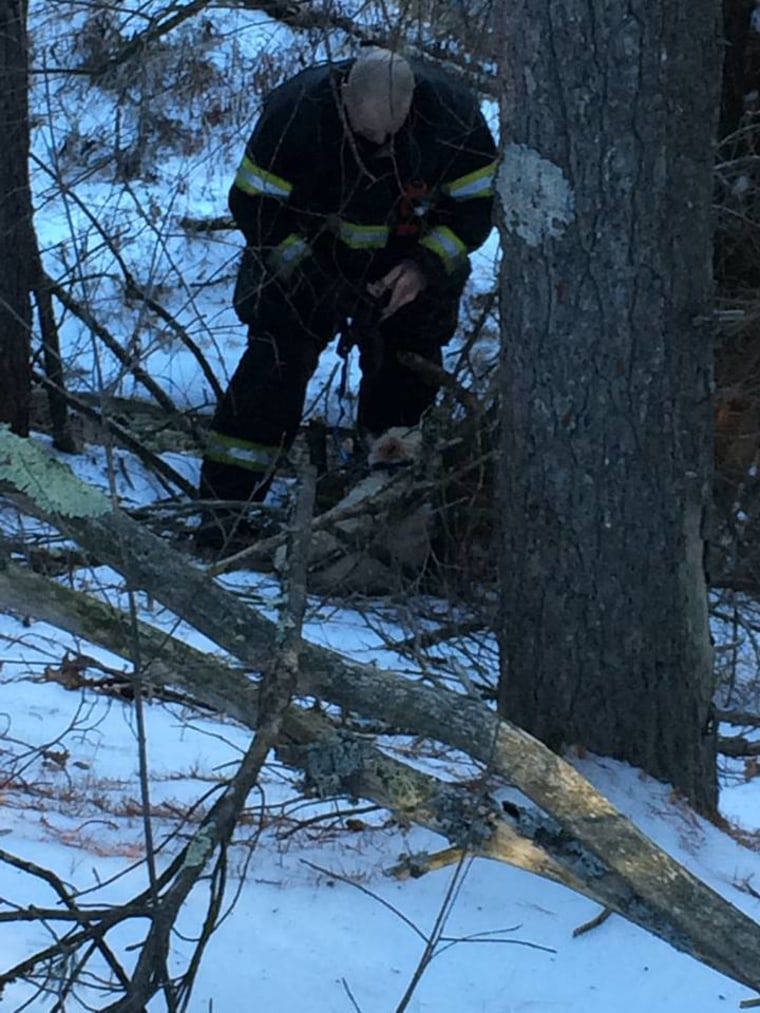 "I went back to the station, but couldn't stop thinking about the dogs and was concerned about how cold it was outside, so I went back out to look at about 10:30 am," Bisceglia told TODAY.com.
He found Jacques in the middle of the street, barking like crazy, which he thought was strange because of how calm he was earlier in the day.
"Annabelle was nowhere to be found and Jacques looked as if he was leading me to a place," Bisceglia said. "He ran ahead while barking and kept stopping to make sure I was following him."
RELATED: Firefighters use all their strength to rescue 700-pound horse trapped in pool
They finally approached an embankment in the woods, which was muddy and slushy from snowfall.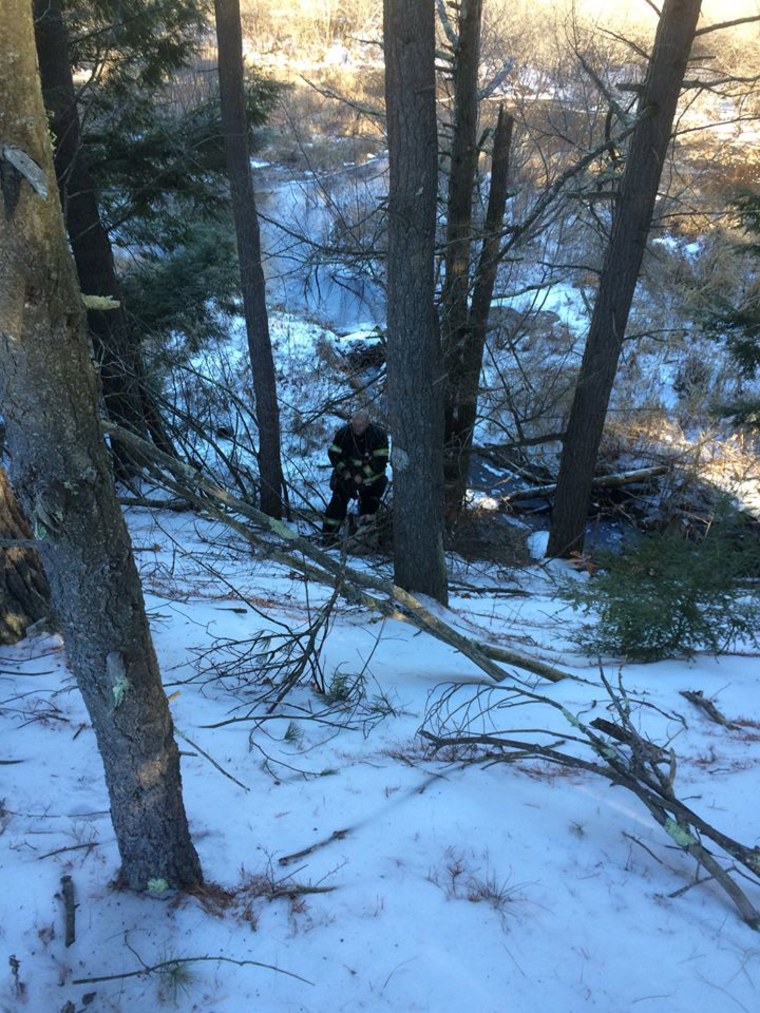 He looked down and spotted Annabelle, who was tangled in branches and covered in blood after sliding 30 feet down the slope.
After Bisceglia called the Orange Fire Department, Firefighter James Hopkins came and carried the scared pup to safety using a ladder.
"Rescuing always feels good, whether they're human or an animal," Hopkins told TODAY.com. "There's not prejudice in this job, we do what we have to do."
RELATED: First class! Heiress gives abandoned shelter dog a jet-set rescue
Jacques and Annabelle are now under the care of animal control until their owner gets released from the hospital.
"This was not your average call," Bisceglia said. "I've trained rescue dogs and bred German Shepherds and it still amazed me at how intelligent dogs can be under the right circumstance."