It may not be the most scientific hypothesis, but we're pretty sure that when it comes to pets, smallness is directly proportional to cuteness.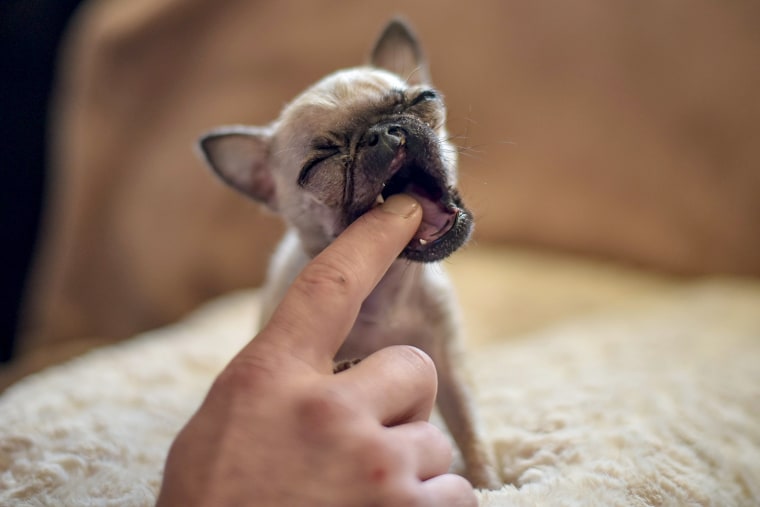 That's especially good news for Pip the pug of Dudley, West Midlands, in England. At 4 months old, she weighs just over a pound and is under 4 inches tall.
The teeny, tiny pooch was born in January in a litter that included three other puppies, all of whom are about double her size. Due to a cleft palate, Pip reportedly weathered several bouts of pneumonia.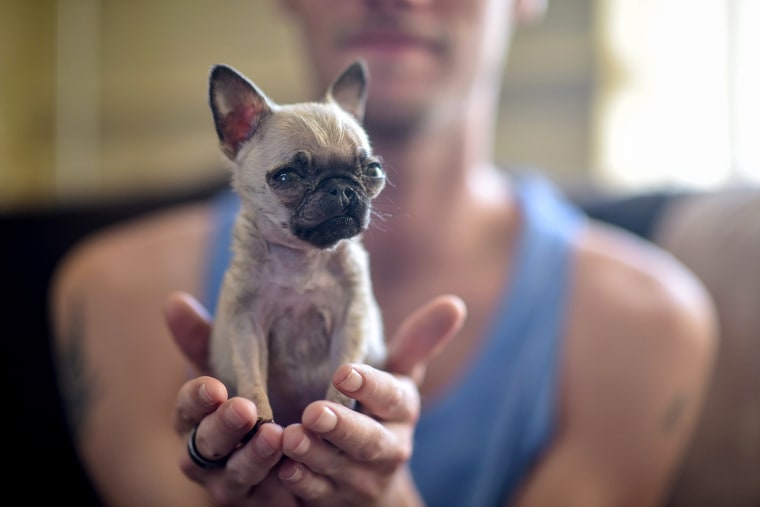 "She must be Britain's smallest pug — if not the smallest pug in the world," Joanne Astley, the pup's owner, told The Daily Mail.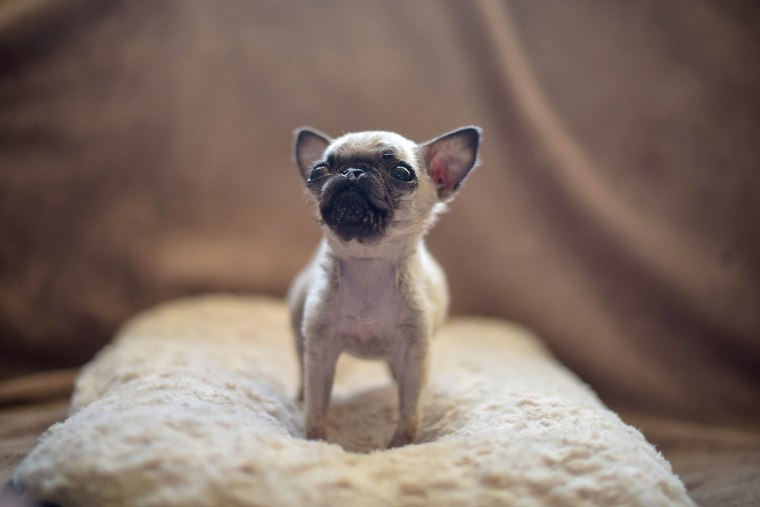 She noted that the dog's size hasn't gone unnoticed. People stop and stare whenever she's out for a walk. "They can't believe she's real, they all think she's a toy," Astley said.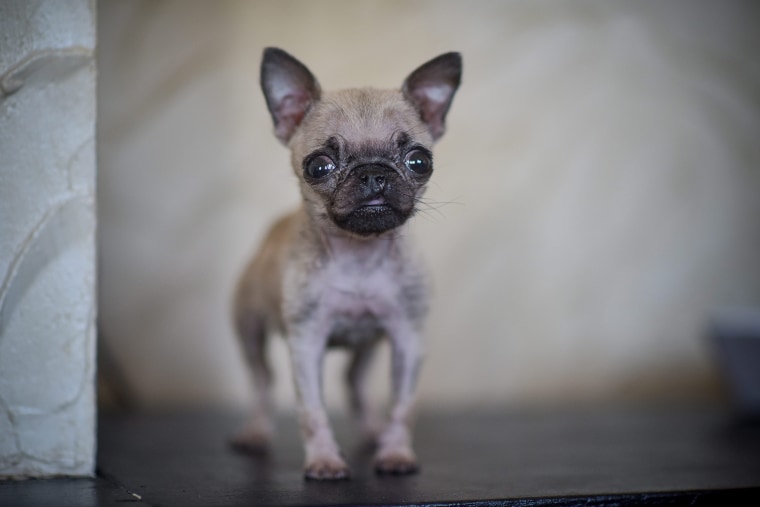 Guinness World Records previously recorded the smallest living dog as a chihuahua named Milly who measured a mighty 3.8 inches tall. Lengthwise, Heaven Sent Brandy captured the title of most petite, measuring just 6 inches from end to end.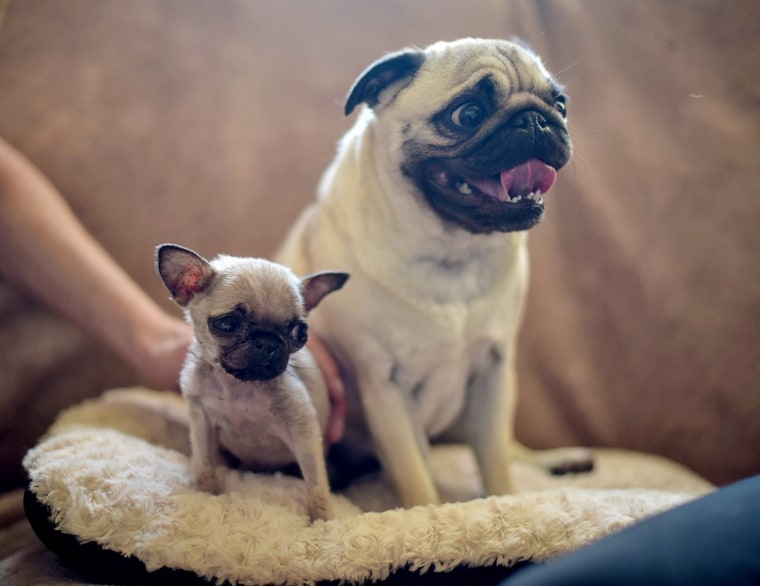 Luckily, other than the initial bouts of pneumonia, Pip's health hasn't been compromised by her size. Vets suspect that her short stature is due to innate growth issues, but they're hopeful it won't affect her in other ways. "They said that she was fine, apart from a cleft lip, and is just small," Astley said.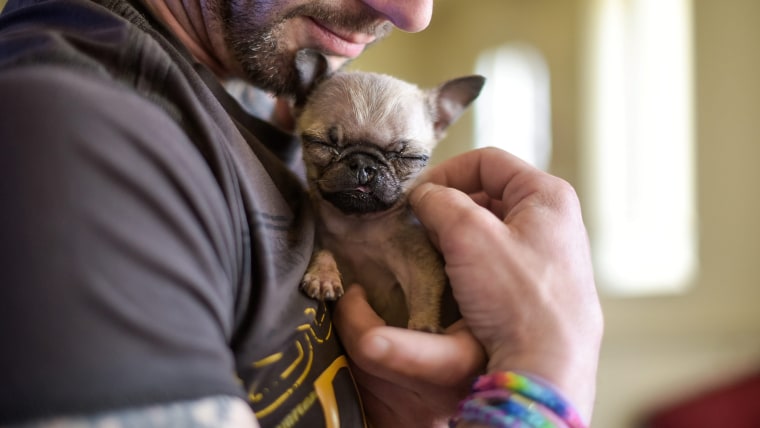 And besides, what does size really matter when you've got more than enough personality to make up for it?
"Pip may be small, but she's got a big character," her owner added.