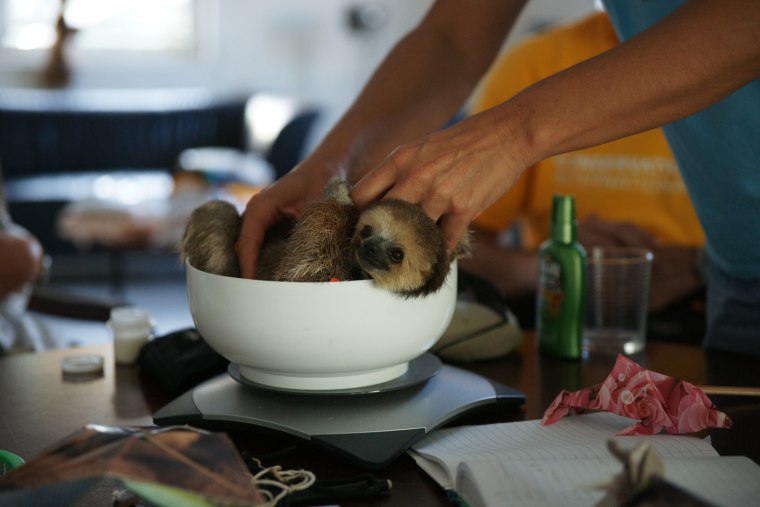 In October 2012, Monique Pool became "slothified." At least that's what Pool calls the sudden arrival of nearly 200 sloths at her home in Paramaribo, Suriname.
"It seemed to be the only word that properly described what my situation was like: 'overwhelmed by sloths,'" Pool told TODAY.com in an email. "There was literally no place in my home or garden where you could go and not see sloths — they were everywhere!"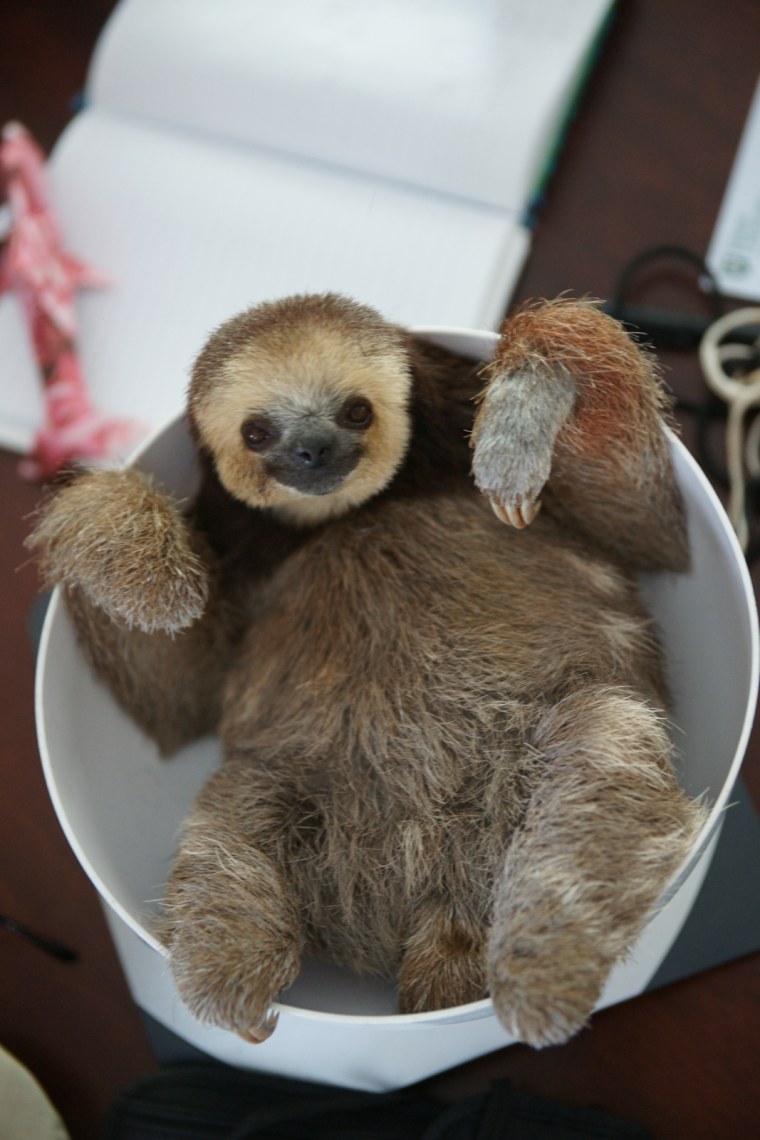 Pool's home doubles as a sloth sanctuary, so she's no stranger to the site of a sloth hanging from her curtains or lying limp in a china bowl on her table. But she didn't expect to gain quite so many roommates from the phone call she received last October. The Animal Protection Society of Suriname reported that several sloths had been found on a privately-owned, 17-acre plot of land that was being cleared to make room for a cattle ranch near the capital city.
When Pool and her team went to the scene, they expected to find only a dozen or so. Instead, they rescued nearly 200 three-toed and two-toed sloths (and a few silky anteaters and porcupines for good measure).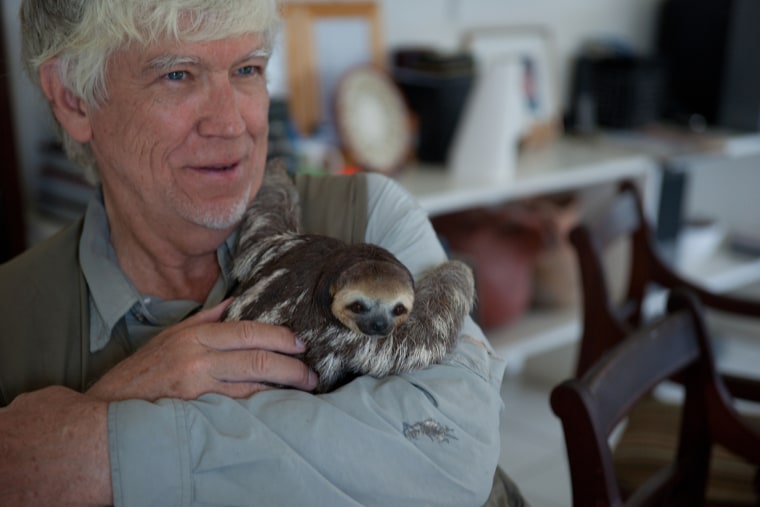 Since then she's been busy caring for them around the clock with the help of volunteers from her foundation, bottle-feeding the babies and scavenging the leaves of cecropia trees for the adults to eat. Pool has reintroduced most of the sloths to their natural habitats already, and now there are only three babies from that rescue effort and 5 adults from another rescue left in her home.
"Spending a night with around 30 animals in the holding cage and all 20 kennels filled with animals waiting to be transported to their new forest was a very special experience," Pool told TODAY.com via email.
Unlike monkeys, sloths aren't terrible as temporary housemates, but they are difficult to keep in captivity: They can fight, squeal and pinch like any other wild animal.
"Sometimes, they would fight at night, and I would be awakened by their screaming," she said. "In most cases, it was male animals fighting with each other. A fighting sloth is also something special to see, they swing at each other, and sometimes bite each other on the foot."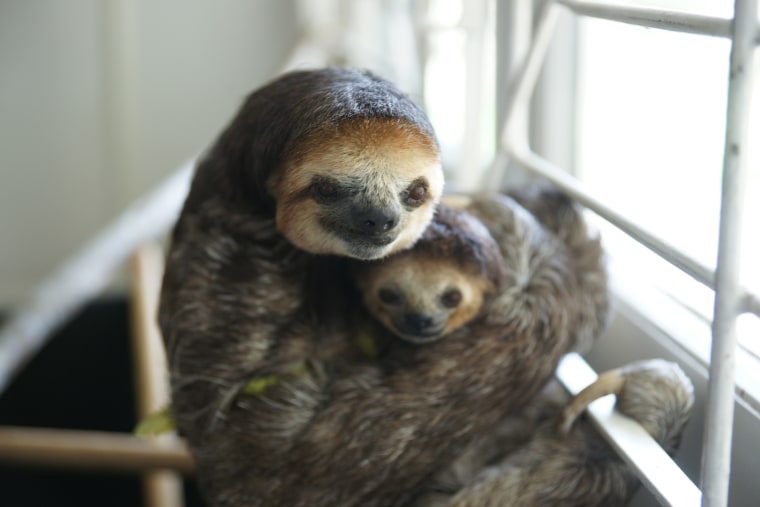 But Pool has a special connection with the animals in her care, including one wounded sloth named Smokey, who proved to be one of the more docile of the rescued group.
"She would sit inside and let all the babies crawl over her," Pool said. "When she needed something, she would reach out and try to get your attention. She never once complained, and she would never pinch you hard."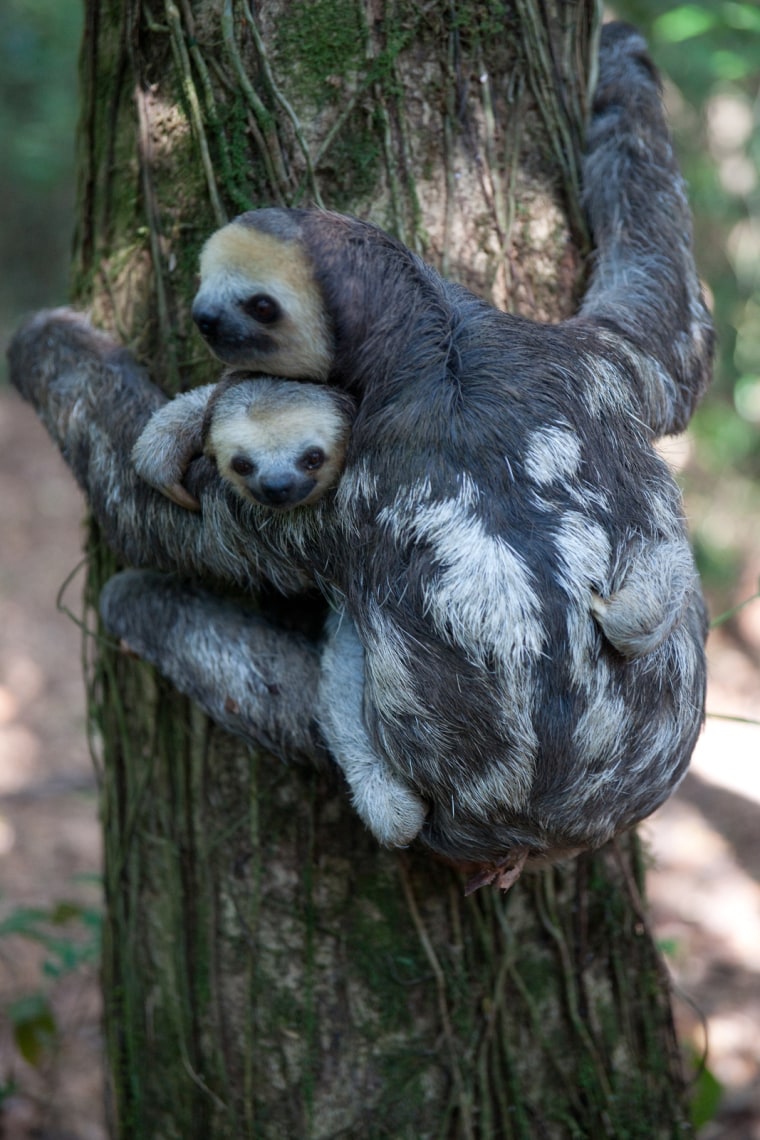 Sleepless nights aside, sloths remain irresistible to Pool — and pretty much everyone else.
"When you pick them up, they look a lot like a wind-up toy," says Conservation International president Russ Mittermeier, who recently visited Pool at her sanctuary. "They're harmless animals and a very important part of the ecosystem."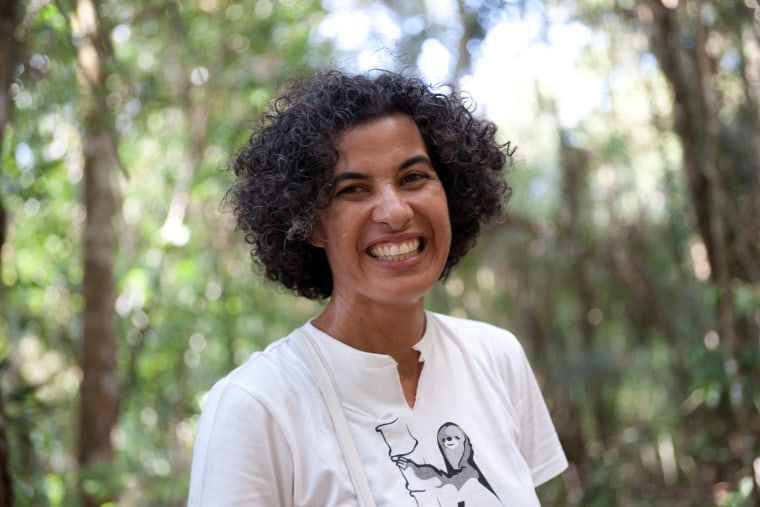 Rebecca Field of Conservation International also visited Pool at the sanctuary, which she describes as a venerable "sloth haven," and witnessed the release of several sloths into the wild.
"There were about 20 baby three-toed sloths hanging in the trees in her backyard, about a dozen more adults and babies hanging in her living room, and several others dispersed around her home and yard," she wrote in a blog post for the organization. "She had a constant flow of volunteers in her living room, feeding the babies goat milk out of eye droppers."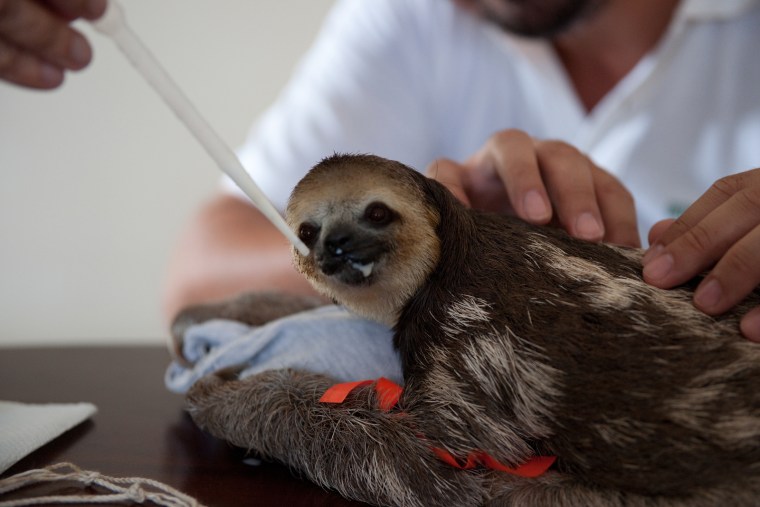 When the time came to release several adult sloths, Pool and her team traveled to a reserve about an hour outside of Paramaribo. There, volunteers opened the sloths' cages, and Field observed their joyful return to their humble abodes in the trees.
"The energy of the whole release was infectious," Field wrote. "Watching them grab onto the trees and scurry up into their canopy homes was truly touching."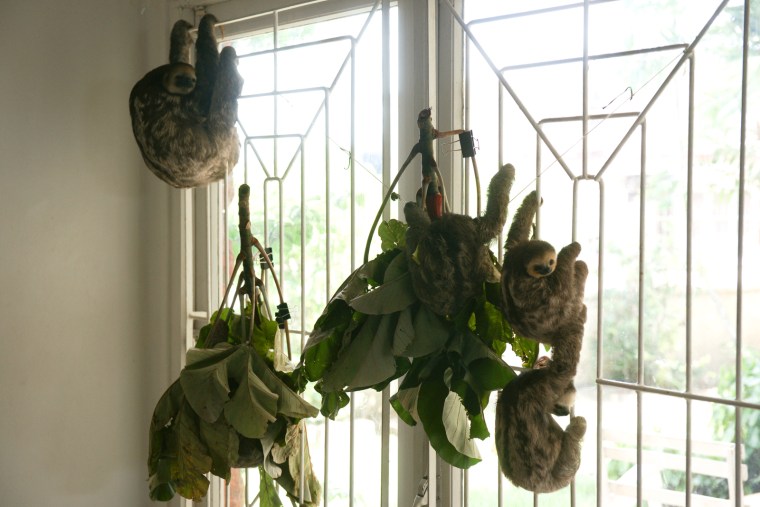 For Pool, it was all in a (very long) day's work. Through the foundation she started, Green Heritage Fund Suriname, she's rehabilitated and studied all kinds of animals, from sloths to dolphins. The mission of Green Heritage is to promote conservation efforts in the Guiana Shield, a tropical region that includes six countries and about 25 percent of the world's remaining forest.
"Monique is a dedicated individual, and totally committed to making sure these animals are protected," Mittermeier said.
In the future, Pool would like to start a rehabilitation center for sloths on a plot of land that won't be disturbed by development. She's also writing book. Its subject? Sloths, naturally.
These days, Pool isn't quite as "overwhelmed by sloths," but she's still "slothified." She has an alternative definition of that word: "Charmed and head over heels with sloths because of the overwhelming cuteness of sloths in general and baby sloths in particular."
And that's something we can all relate to.