This sloth from Ecuador is so cute he stopped traffic.
The fact that he was stranded in the middle of a highway and clinging to a support pole also may have had something to do with it.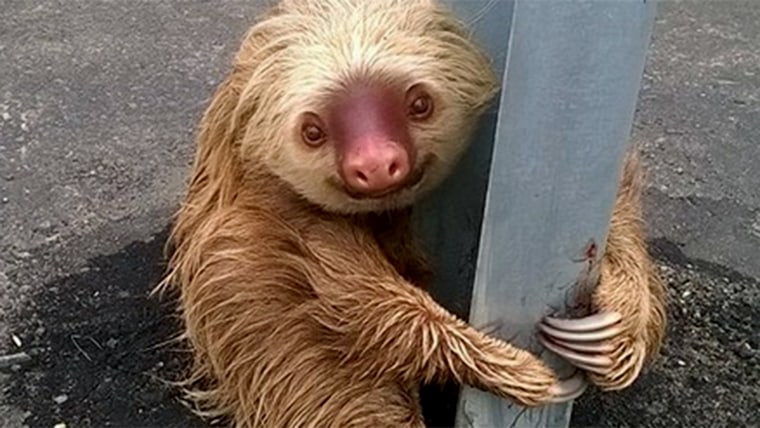 The Transport Commission of Ecuador posted widely shared pictures on Facebook of workers rescuing the scared little guy, who wasn't moving so fast mainly because he's a sloth.
RELATED: Police officer and baby owl have the cutest standoff ever
RELATED: Snuggle buddies! Baby girl, baby sloth get cozy in Virginia author's home
The commission wrote that the animal, which was on the road in the town of Los Rios, was taken to a veterinarian, who determined it was OK to return to its habitat. The Facebook translation of the post from Spanish perfectly sums up the ordeal by saying the commission collaborated with "a beautiful lazy" — that is, a "beautiful sloth."
Follow TODAY.com writer Scott Stump on Twitter.