A baby harbor seal who was rescued in California last year is now getting a fresh start all the way across the country in New York.
The New York Aquarium in Brooklyn's Coney Island shared an introduction to Sidney the harbor seal in an Instagram post Friday, explaining that Sidney was just a newborn when she was discovered.
Watch TODAY All Day! Get the best news, information and inspiration from TODAY, all day long.
"Meet Sidney! Discovered alone with her umbilical cord still attached, she was rescued by the @pacificmmc where veterinarians confirmed she was only hours old and likely born prematurely," the aquarium began in its video caption. "At the PMMC, Sidney received around-the-clock care. Despite their efforts to rehabilitate her, she didn't develop the skills needed to survive in the wild and couldn't be released."
A news release from the New York Aquarium says the female harbor seal was by herself on a rocky beach near Abalone Point in Laguna Beach, California when she was spotted in February 2020. She was taken to Pacific Marine Mammal Center, also in Laguna Beach, after the pup's mother didn't return for her. The mammal center and National Marine Fisheries Service requested that the New York Aquarium take Sidney in and the aquarium agreed.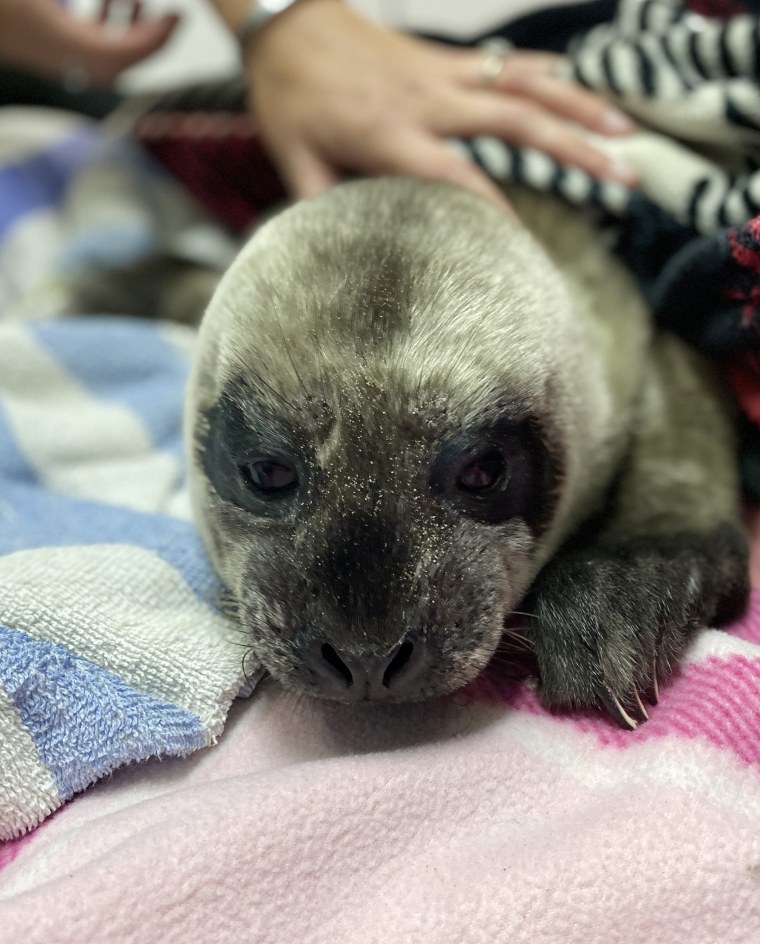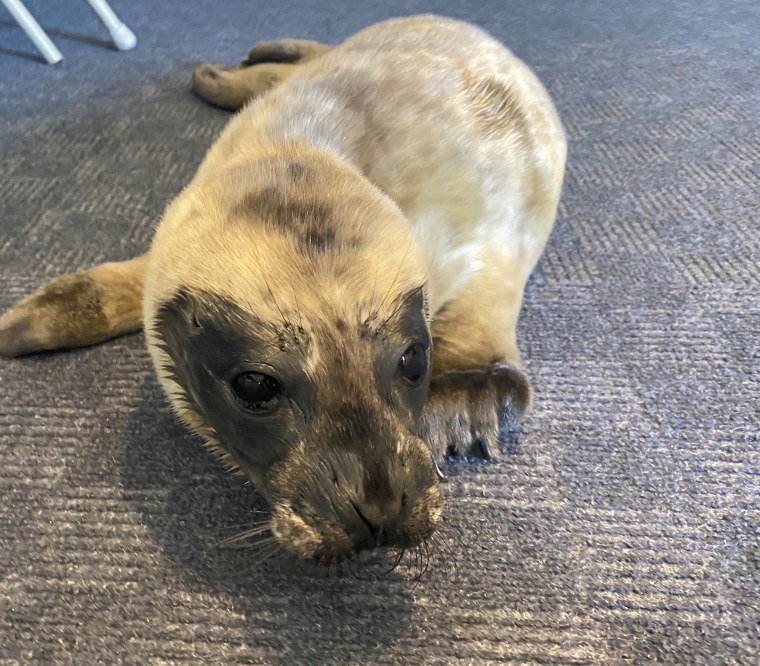 Sidney the seal traveled by transport crate approximately 2,800 miles to her new home and arrived at the New York Aquarium in November 2020. "Animal care staff worked with her every day to ensure she acclimated comfortably to her new environment and would integrate with the rest of the aquarium's harbor seals safely," the aquarium said in its news release.
In a statement Friday, Craig Piper, the interim director of the New York Aquarium, said, "We are grateful for the excellent care that the rescue team at the PMMC provided Sidney, and we will make sure she is well cared for at the New York Aquarium.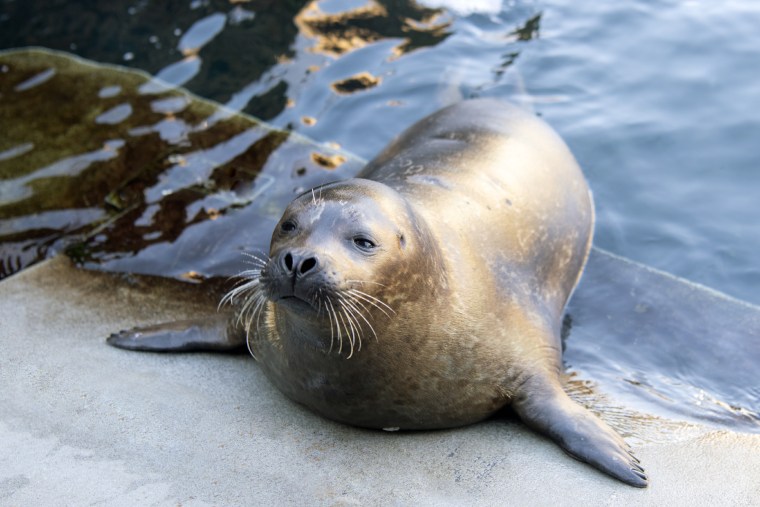 "We're proud to partner with other conservation organizations to help individual animals like Sidney while also working to protect entire species and their habitats around the world. As New Yorkers come to see Sidney, she will be an endearing ambassador for her species and other marine life, which we believe will have a positive impact on the way people think about and engage with nature," Piper added.
Little Sidney appears to have lots of fans already.
"Yay Syd! You look so happy in your new home!" one commented on Instagram.
"Sydney the seal is such a cutie patootie. Thank you veterinarians for taking such good care of her. Sydney I will come and visit you soon," wrote another on Twitter.
"A California girl now a City seal Hi Sidney," yet another tweeted.
Sidney will join sea lions, sea otters, penguins and other harbor seals in the aquarium's Sea Cliffs exhibit. The aquarium also noted Sidney has a close playmate already and has bonded with another female harbor seal pup named Murphy, who was born at the aquarium last summer.
According to the National Oceanic and Atmospheric Administration, harbor seals are a protected species and one of the most common mammals found along both the East and West coasts. They can grow up to 5 to 6 feet and can weigh from 24 pounds at birth to anywhere between 180 to 285 pounds as an adult. Harbor seals like to rest on beaches, rocks and floating ice in a "banana-like" position with their head and rear flippers raised.
The marine mammals are threatened by several issues, including entanglement, chemical contaminants, habitat degradation, illegal feeding and harassment and inadvertent vessel collisions.