It may be time for his daily walk, but this adorable Husky is just not having any of it!
"Gotta get off the couch. Come on," a voice says off-camera in this adorable video.
But Zeus is not shy about saying no — time and time again, he lets out a loud howl to signal his apparent wish to stay exactly where he is.
This isn't the pup's first temper tantrum: Zeus howled up a storm in a bathtub earlier this year.
RELATED: Hero dog recovering from rattlesnake bites after saving girl, grandma
The video, which has collected more than 193,000 views after appearing on YouTube yesterday, is giving viewers a great laugh, while also reminding many pet owners that situations like these happen to the best of us.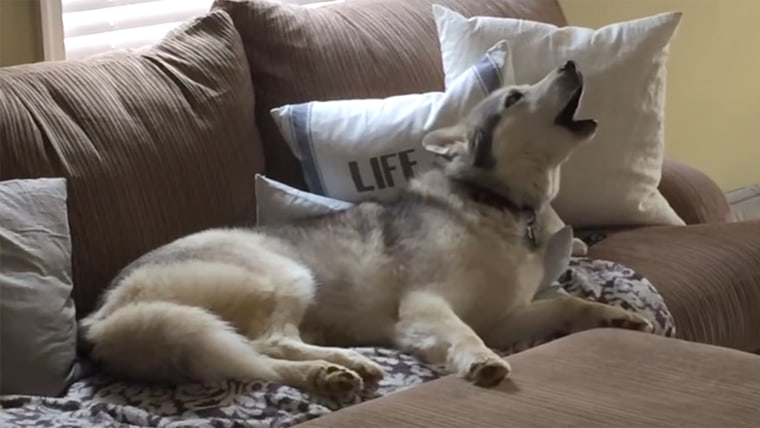 RELATED: 'Frozen' fan pup wakes up singing along to 'Let It Go'
Though the weather appears to be pleasant (check out that ray of sunshine through the window), Zeus would rather just be a couch potato for the day.
However, another furry friend — who jumps into frame from time to time — is excited, and waiting patiently for Zeus to change his mind.
RELATED: Watch this adorable boxer puppy practice his howl
But we have to agree — we've all been there. It's a ruff time to be a dog.