Not long ago, Leeloo the kitten was a stray, rescued off the streets of St. Petersburg, Florida. In December, she was adopted by the captain of a tall ship.
Now she's living a life of adventure and love as the cutest little first mate, on the tall ship Lynx.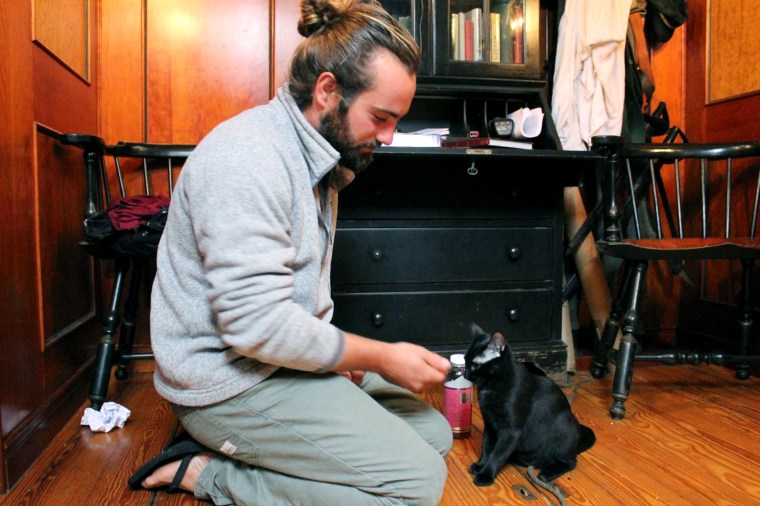 Alex Peacock, who's been around boats his whole life, became the Lynx's permanent captain this past winter.
Most days aboard this replica of a privateer used in the War of 1812 are spent voyaging — from its summer base in Nantucket, Massachusetts, to its winter home in St. Petersburg, Florida, to far-flung destinations including Hawaii, Mexico and other beautiful places — with the crew talking to history lovers, or engaged in some other kind of interesting and challenging pursuit.
RELATED: Dog left at shelter comes with heartbreaking letter from kid who loved him
Shortly after landing the choice gig, Peacock decided to head to a local animal shelter to fulfill what the 28-year-old says is a tall ship tradition.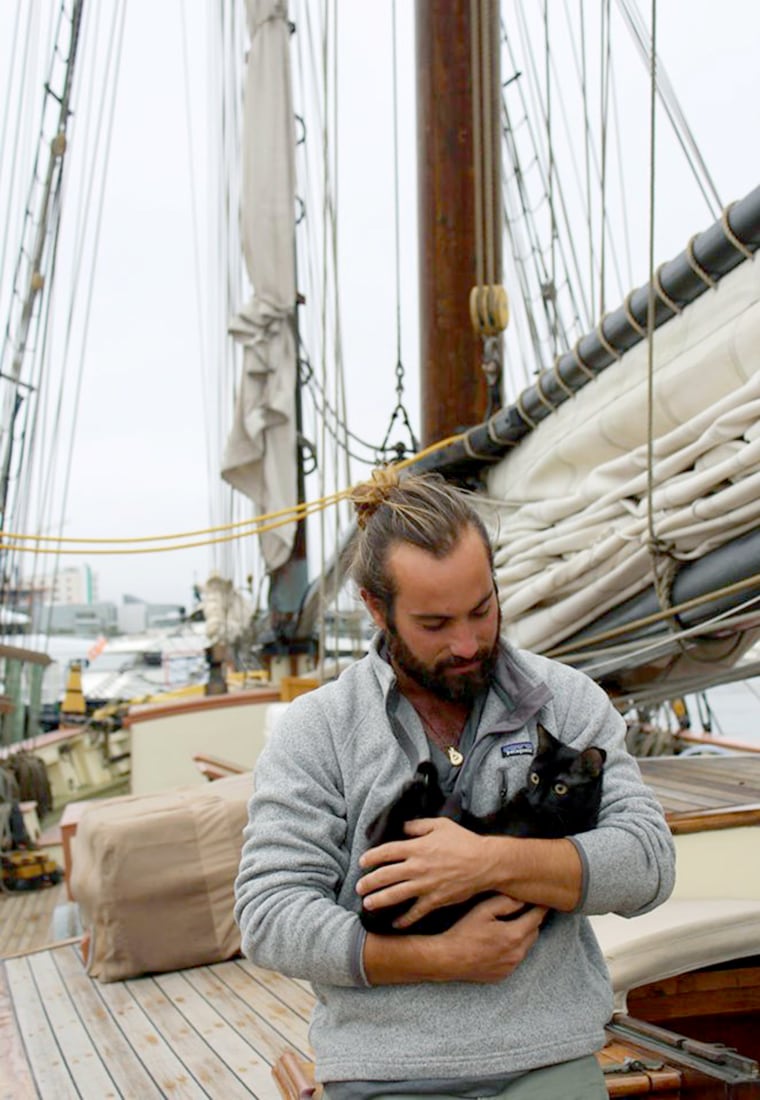 "It seemed like the right time to get a buddy," he told TODAY while sitting on the floor and feeding Leeloo some of her favorite treats (Greenies, for those who like such details).
Peacock and a few crew members headed over to Friends of Strays, a nonprofit shelter in St. Petersburg. That's where they met Leeloo.
Leeloo was at the shelter, waiting to be adopted, because she'd had the good fortune to be found wandering loose in the vicinity of Friends of Strays community relations manager Clair Wray.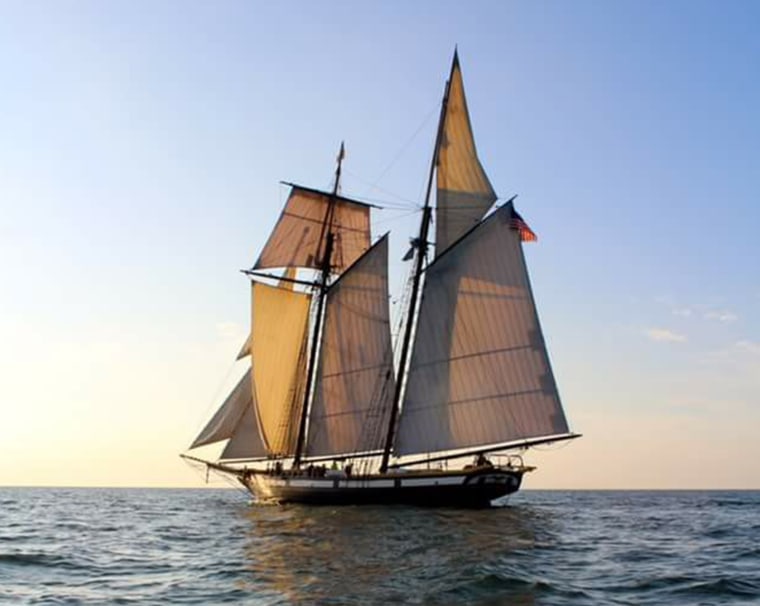 Earlier in the winter, Wray had been seeing the small black kitten around for a while, but hadn't managed to get her inside. Then one night, with the help of a neighbor and a can of wet food, Leeloo was got.
RELATED: Paw-ternity leave?! Brewery offers paid time off for employees who rescue dogs
"Within 10 minutes, she was curled up on my lap purring," said Wray. "Unfortunately my three other cats were not thrilled with the addition of another, so I brought her in to the shelter where I knew we could find her a great home!"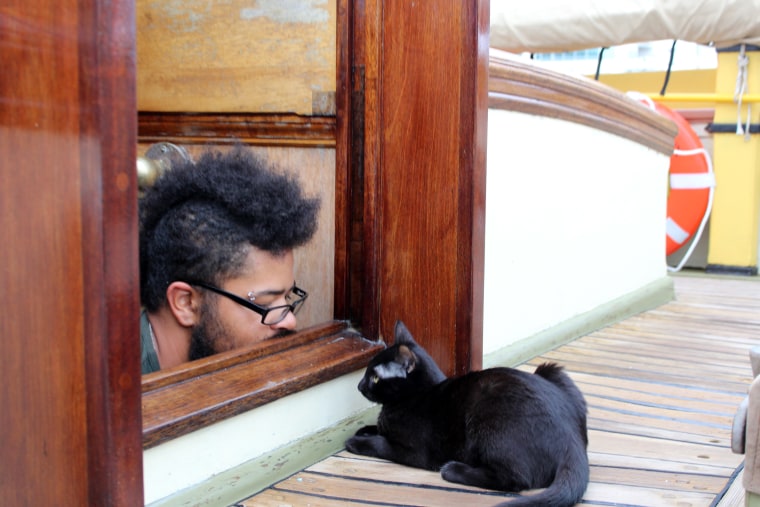 The ship's actual (human!) first mate, Casey Laaro, was the person who first noticed Leeloo, in a large enclosure in the shelter's front room.
"She was spunky," Laaro said, appreciatively. Peacock worried at first she was perhaps a little too energetic. But he was convinced to give her a shot.
Once on the ship, instead of being too plucky, Leeloo "was very timid," said Peacock. When she was scared, she'd cry and make distressed noises — so loud, Peacock says, her calls attracted dolphins to follow the boat.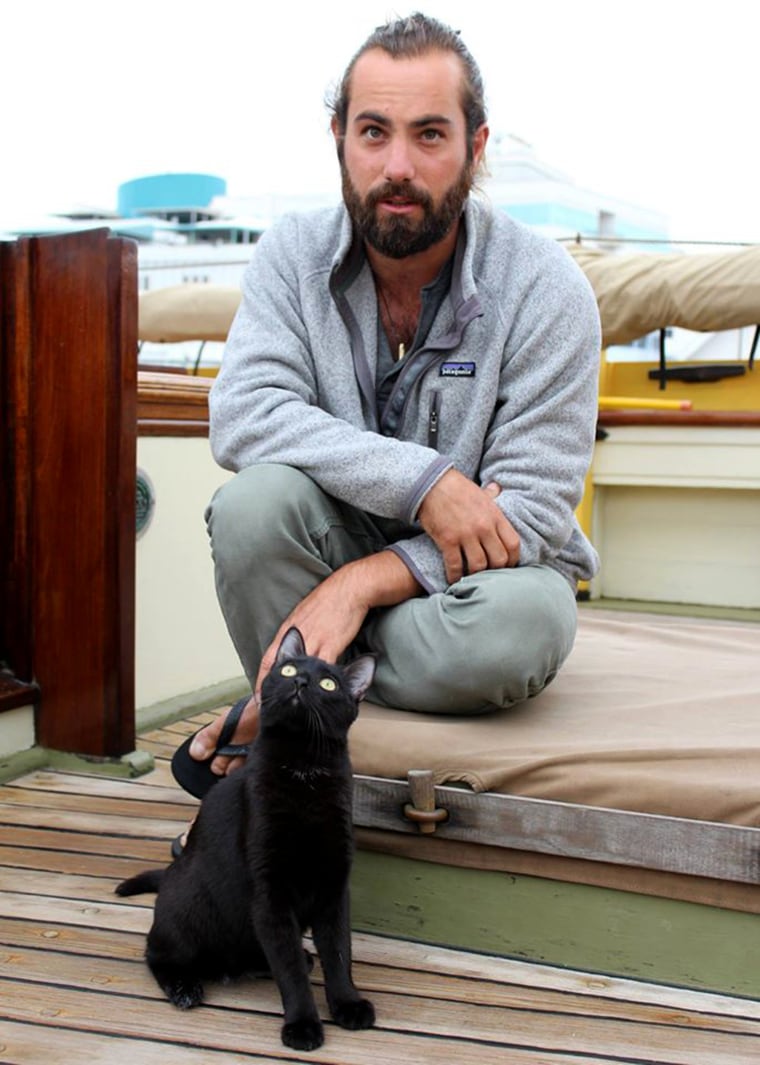 "We'd comfort her," Peacock said.
After just a couple of months on board, Leeloo is now completely at home — her nickname has become Admiral, the boss.
RELATED: Animal shelter has matchmakers to help you find the purr-fect pet
The boss climbs and races around on the deck. She keeps watch while Peacock is at the wheel. She entertains delighted visitors.
She sleeps with Peacock in his captain's quarters, waking him up in the morning for her breakfast, and sometimes during the night when his feet desperately need to be attacked. This late night foot action is Peacock's only complaint about Leeloo, outside of the fact she refuses to wear a life jacket.
RELATED: This K-9 didn't get the memo that official paw-traits are serious business
Everyone on the ship has to be there for a reason; everyone has to have a purpose. If there is ever a mouse on board, perhaps Leeloo will catch it. She did, after all, recently slay her first insect.
But the former stray's main duty is to be good company for Peacock and the other 10 humans on board — who are away from partners, friends and family for months at a time. Leeloo is doing that job extremely well.
"I am so happy that I still tear up when I think about it," said Wray. "I know she'll have a great life!"
"You're easy. Except when you get crazy when I'm sleeping," Capt. Peacock said to the Admiral, kissing her soft black head. "I finally know what love is."