A terminally ill sheriff's dog in south Texas was honored with an emotional farewell from his brothers in arms moments before he passed away.
Argo, a crime-fighting Czech German shepherd for the Hidalgo County Sheriff's Office, was put to sleep earlier this month after a battle with bone cancer.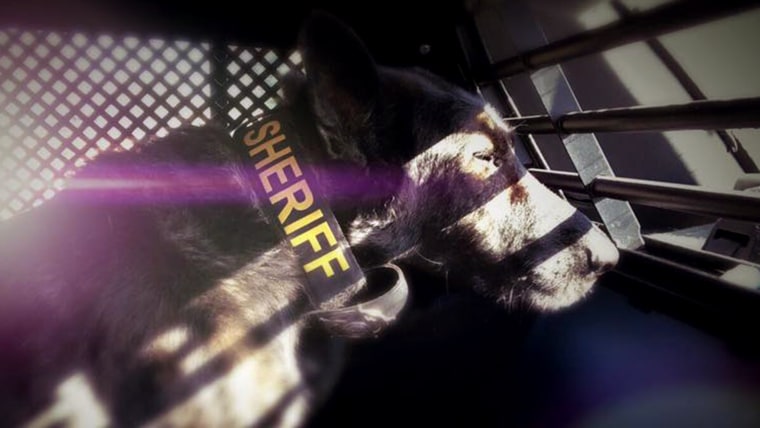 The loyal sheriff's K-9 didn't pass on, though, without receiving a special salute: the office's traditional "Last Call" ceremony, which is given to those who die in the line of duty.
A heartbreaking video of the tribute posted on the office's Facebook page on Oct. 15 shows the ailing pup lying on a table and surrounded by deputies who worked closely with him.
Moments later, a dispatcher announces over the radio, "Sheriff's office to K-9 Argo. Sheriff's office to K-9 Argo. Sheriff's office to K-9 Argo."
RELATED: Photo exhibit seeks to bring solace to grieving families
"End of watch for K-9 Argo on Oct. 10, 2015. Rest in Peace, K-9 Argo," the dispatcher says.
The deputies, who can be heard crying, then pat him on the head as he is put to sleep.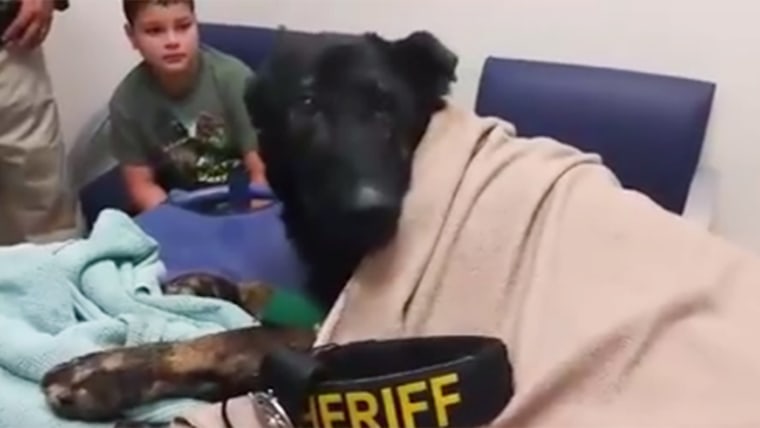 The sheriff's office didn't respond to multiple requests for comment on the video from Today.com.
According to the post, the 9-year-old Argo was a "skilled and relentless" narcotics detection and police tracking dog who had been with the force since 2009.
"Argo was credited with taking thousands of pounds of dangerous drugs off of our streets as well as the apprehension of many dangerous felons," the sheriff's office said.
The sheriff's office said Argo will be publicly honored on Nov. 10 at the HCSO South Texas K-9 Competition.
"We forever remain your humble servants," the post said.