Comfy chairs are helping shelter dogs feel at home until they have a home of their own.
"They love their chairs," Erin Buckmaster, the volunteer executive director for the Knox County Humane Society in Galesburg, Illinois, told TODAY. "It's wonderful."
Buckmaster, who is 71 years old, credits a dog named Buster Brown with inspiring the shelter to give chairs to dogs. Well, what she really said is, "It was kind of Buster's fault."
Buster Brown got adopted as a puppy. But his adoptive mom and dad got divorced, and about a year and a half ago Buster found himself back at the Knox County Humane Society.
Buster didn't seem to mind so much being back. In fact, Buckmaster said, "he loves it at the shelter."
Except that Buster absolutely refused to go into a kennel. He insisted on staying up in front with the shelter's staff. And more than that, he insisted on sharing their chairs.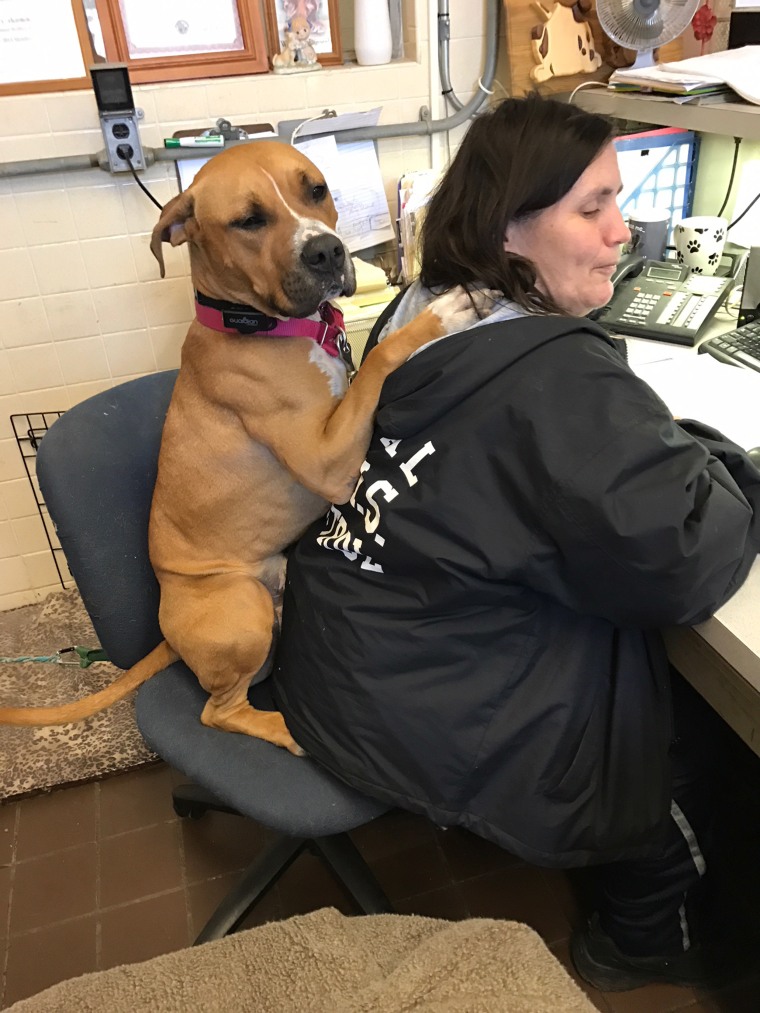 Buster is well-loved, and folks tried to be accommodating. But he is not a small dog, and these are not big chairs.
So the staff went and got Buster his own place to sit: a nice and big red chair, donated by Mechanical Service Inc., a local plumbing and heating company that was getting rid of its office furniture.
"We all thought he needed one," said Buckmaster.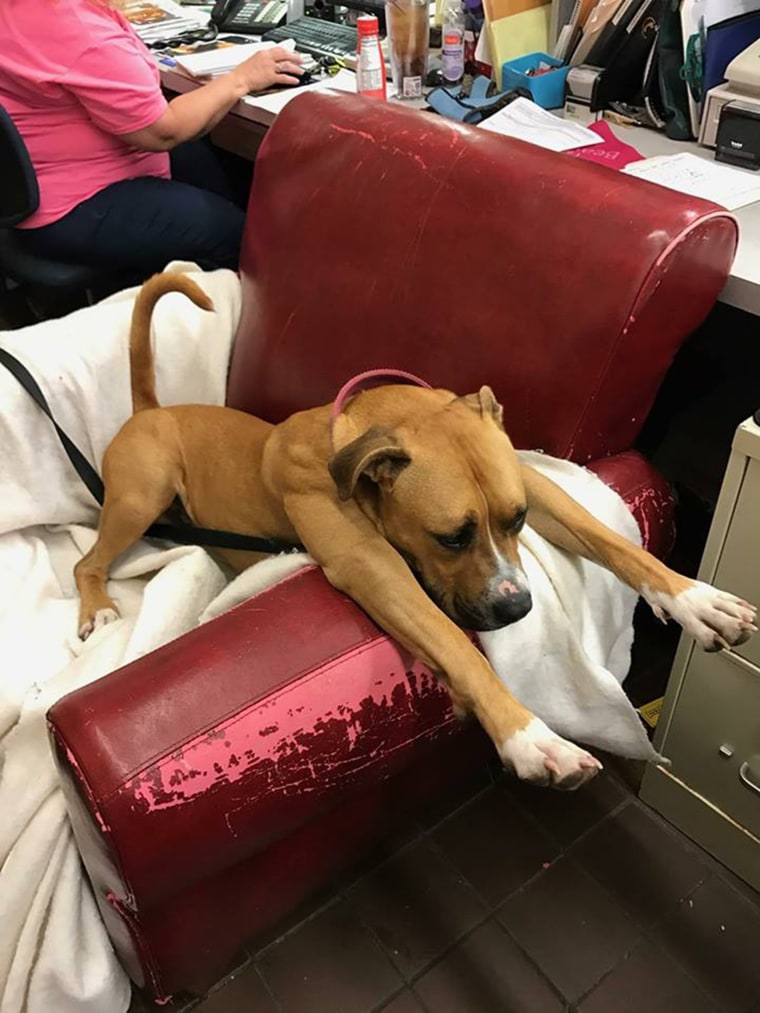 Buster loved his chair so much it got the shelter staff thinking that the other dogs would enjoy chairs as well.
"Buster was so comfortable; we thought they all needed one," Buckmaster said.
The chairs have all been donated by members of the community. They're old pieces of furniture that would otherwise have been put out on the curb, Buckmaster said. The shelter, which houses about 50 dogs and 50 cats at a time, currently has 22 chairs for the dogs currently up for adoption (the other dogs are on stray hold or on health quarantine for now).
Instead of being garbage, these chairs are getting a second life helping these dogs stay happy and feel cozy at the shelter. (The chairs are thrown away by the shelter if and when they get ruined.)
And the chairs are just one benefit these shelter dogs enjoy.
The Knox County Humane Society does not euthanize because of space limitations or because an animal has been there for a long time. That's why they need help staying calm, and mentally and physically engaged, through what can be a long stay.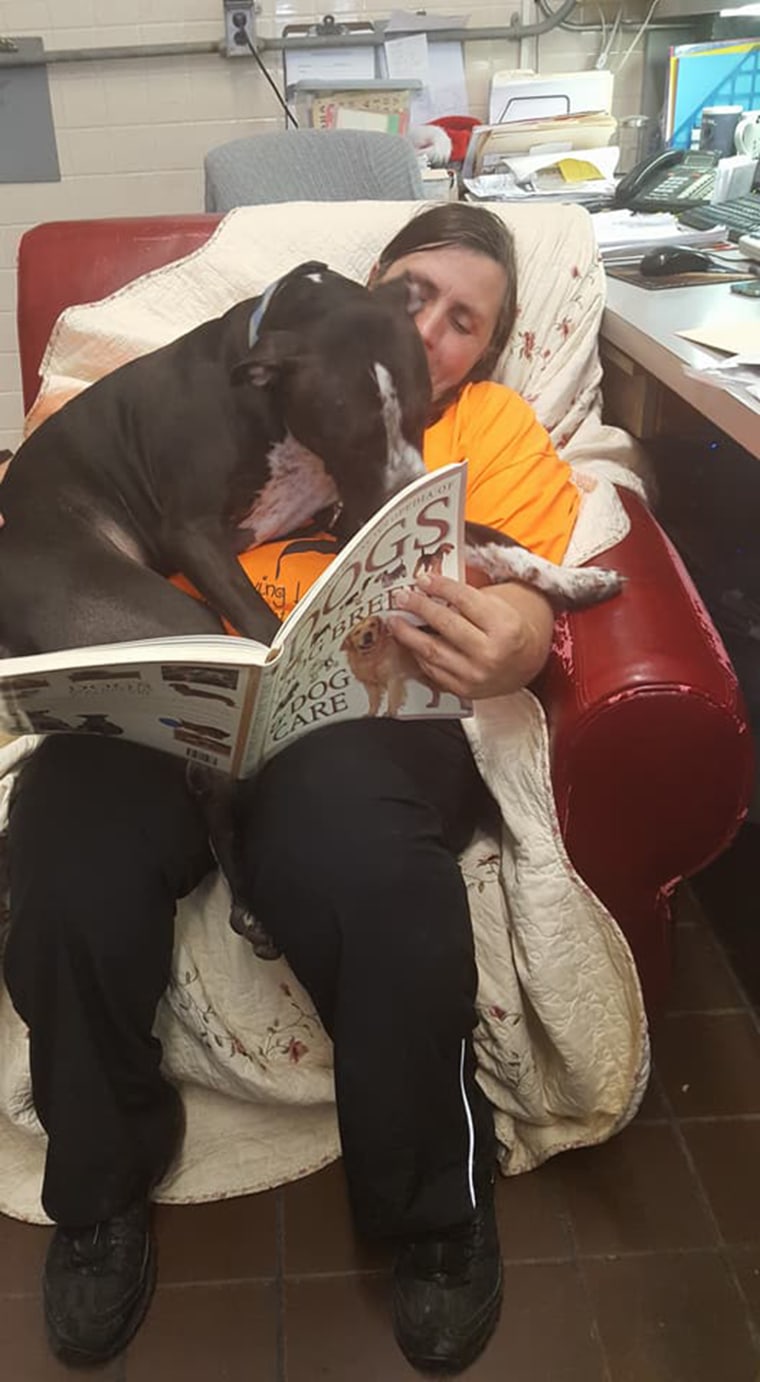 There's also a big yard where dogs can get plenty of exercise by walking, romping and playing with each other, and a "real-life room," where pets can learn to acclimate to a home environment. They get special food treats, too, from a local McDonald's that donates leftover hamburgers.
(Don't worry: The cats are also taken care of with large, toy-filled indoor-outdoor enclosures instead of small cages.)
A video of the shelter dogs enjoying their chairs went unexpectedly viral this week.
Buckmaster said she's as surprised as she is pleased to find this intensity of interest in her shelter's dogs and their cozy chairs.
"We never dreamed it would take off like this," she said. "I really just wanted the dogs to feel more comfortable while staying at the shelter."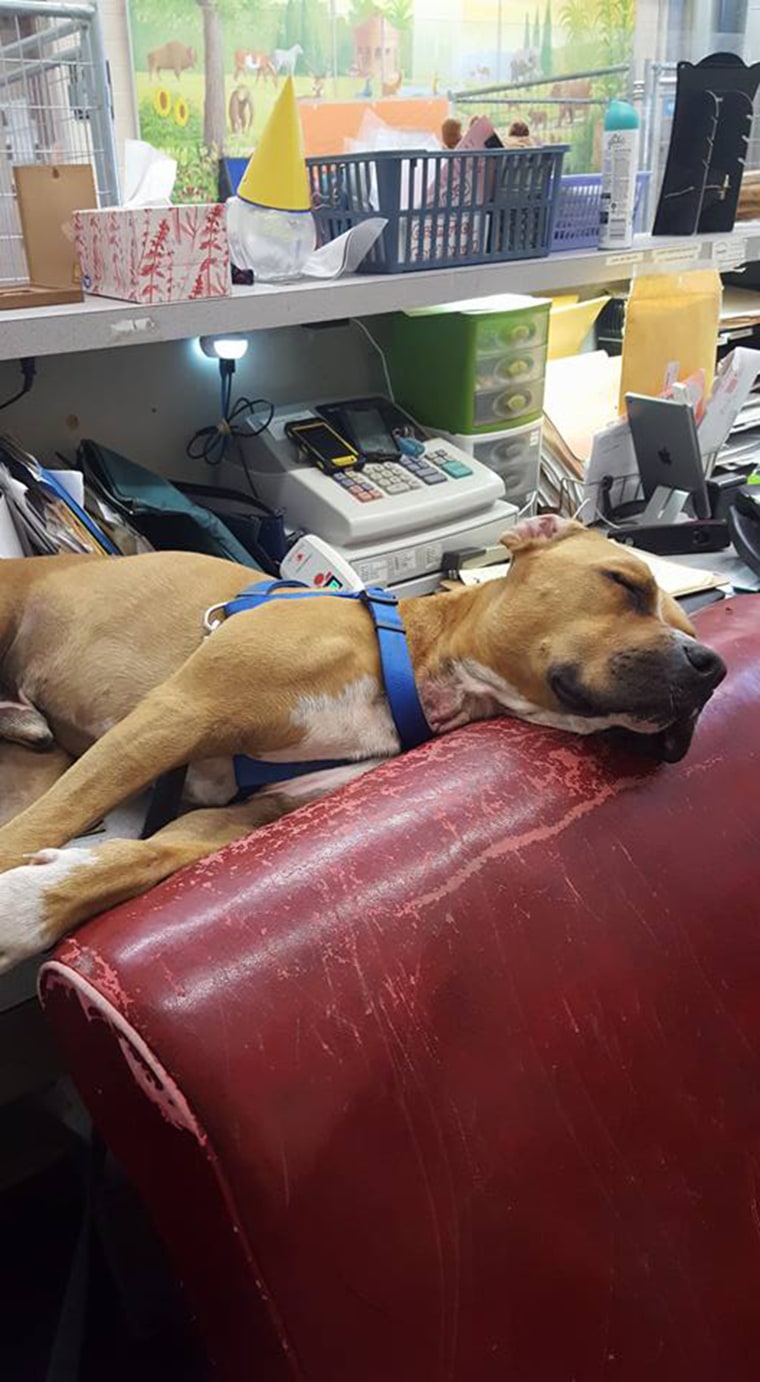 The video is making a difference. Staff at other shelters have been reaching out, saying they're inspired by Knox County's chairs; they want to do something similar for their dogs.
Buckminster likes to imagine that "every dog in every shelter is going to get a chair."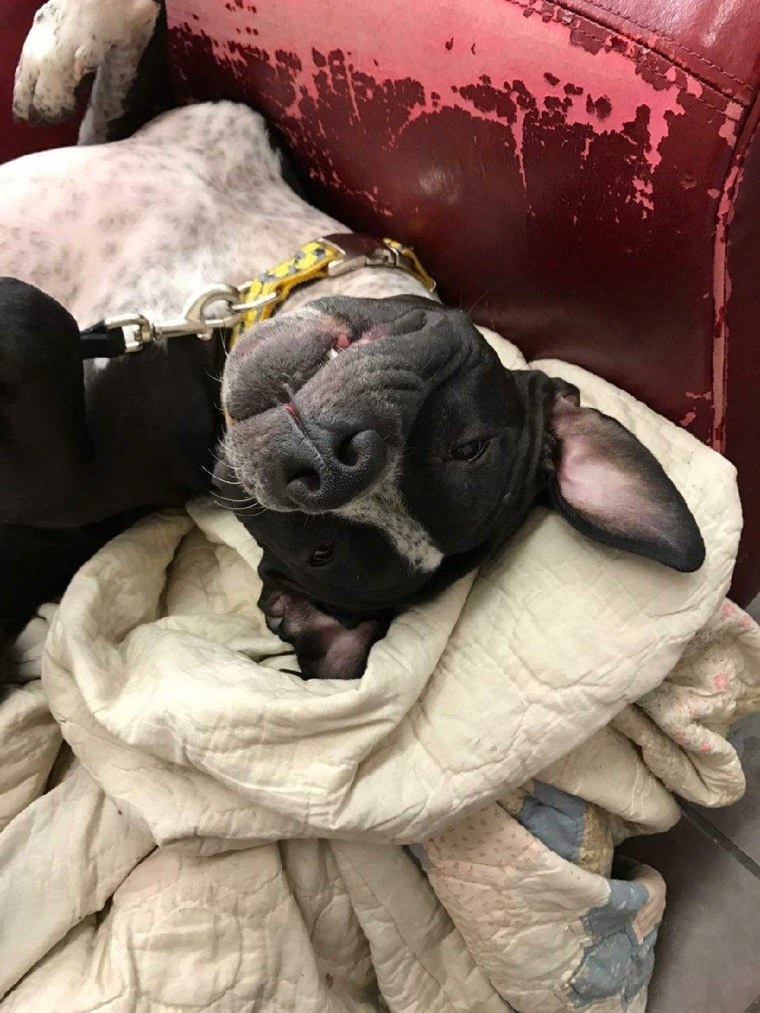 Buckmaster's also been hearing from people across the country who are telling her they want to come in and adopt.
That is the most exciting thing of all since Buckmaster's dream is for all of Knox County's animals to find homes where they can share chairs with loving families.
"Every adoption and every save is a victory," she said.