Slow and steady may have won the race between the tortoise and the hare, but it didn't help these giant tortoises stand the test of time. After reportedly spending more than a century together in the same enclosure, Poldi and Bibi have been broken up, according to zoo officials in Austria, and are now living separate and apart.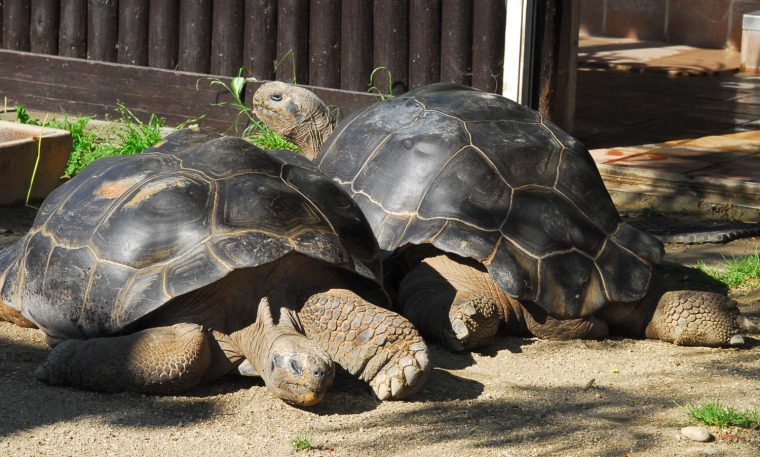 It seems that domestic violence may have been to blame. Bibi recently attacked Poldi, biting off piece of his shell. The pair have reportedly been an item since the 1890s and may have held the record for world's oldest animal union.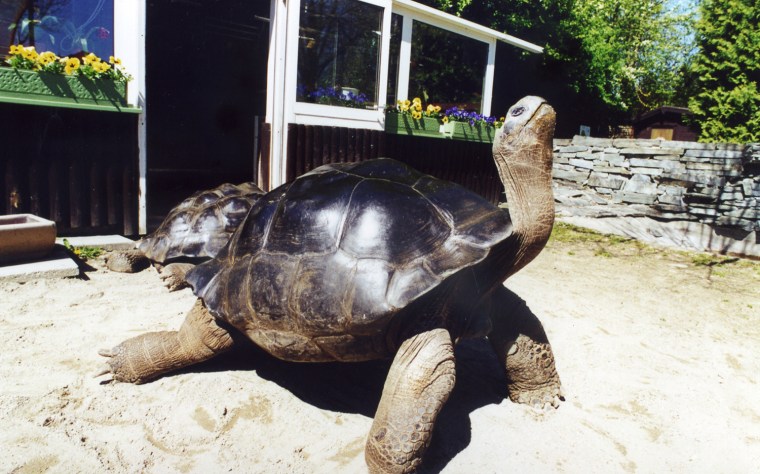 Shell-shocked staff and patrons of the Reptilien Zoo Happ in Austria are holding out hope that the feisty centenarian couple can patch things up. Watch the report below from Early TODAY's Lynn Berry. 
Emily Christensen-Flowers is a senior video producer for TODAY.com and has a turtle tattoo that she is stuck with for life.