PUPDATE! A young southern sea otter rescued off the California coast this past January has made remarkable progress at Chicago's Shedd Aquarium, where she now lives. And luckily for us, she's been doing some seriously cute showing off in front of the camera!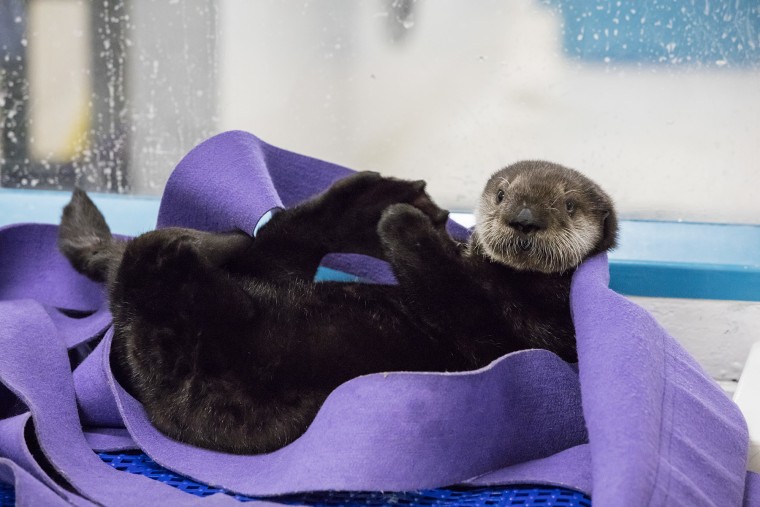 In a YouTube video posted by the aquarium, the rescued pup seems to be "making herself right at home" — gliding and spinning under the water and then taking a few gleeful snack breaks.
RELATED: Rescued sea otter pup is safe, sound and adorable
The 13-week-old sea otter found her way to Shedd back in February, after she was rescued by Monterey Bay Aquarium Sea Otter Program staff on Carmel Beach in California.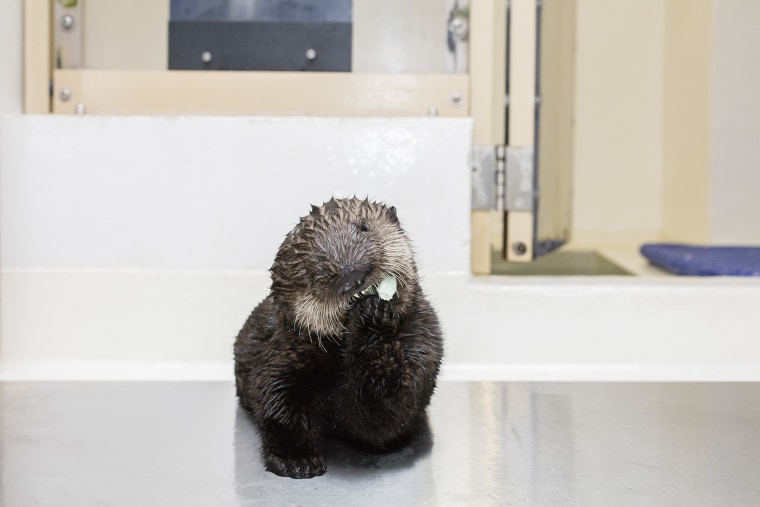 At the time of her rescue, the small pup was alone and in critical condition, according to a press release from the aquarium.
RELATED: You really otter see this: Pup 681 goes for a squeaky swim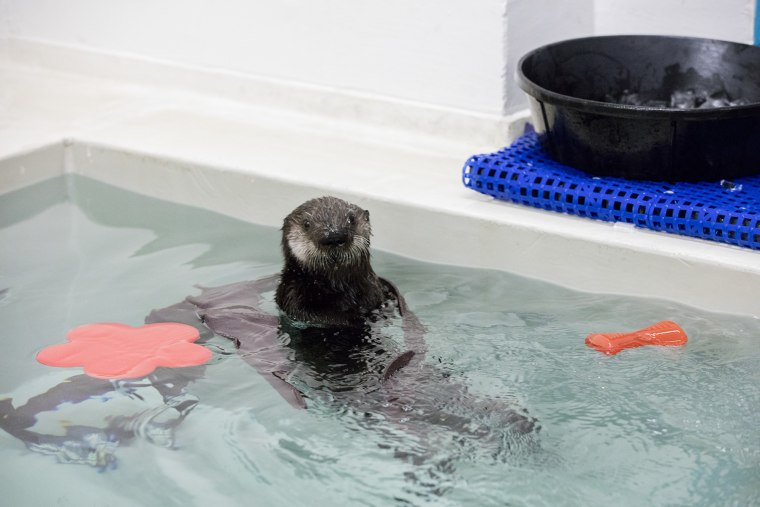 She was quickly brought to the aquarium's intensive care unit, where she was given a thorough exam and named "Pup 719" — a moniker denoting her place in the line of otters taken into Monterey Bay Aquarium's program since 1984.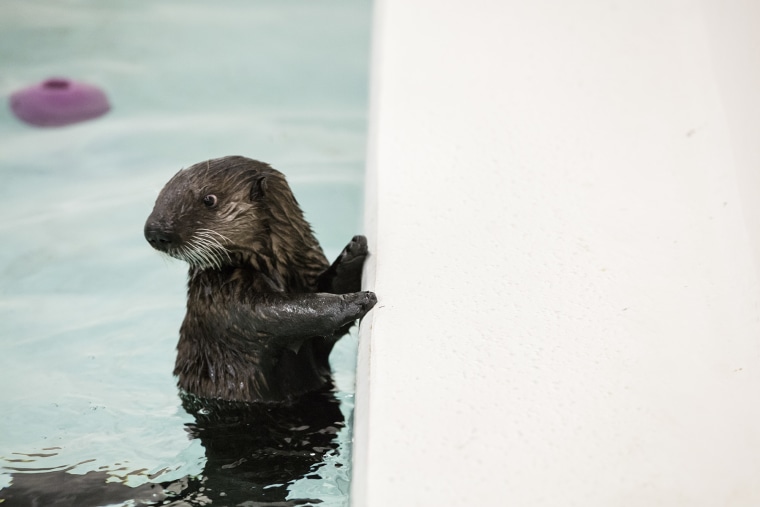 RELATED: Healing hoops: Sea otter plays basketball to ease arthritis
It is believed that the changing environment is leading to higher ocean temperatures associated with heavy storms — storms that are leaving many otter pups stranded from their mothers. Rising temperatures also reduce the habitat available for sea otters, shrinking kelp cover in the ocean.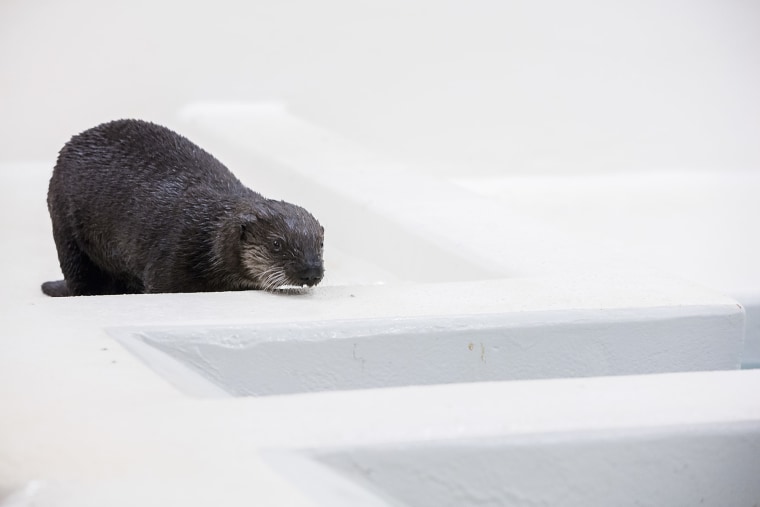 Four out of the five sea otters at Shedd are rescues — and three, including Pup 719, came through Monterey Bay Aquarium's program.