Every year, students and staff at schools around the country line up to have their yearbook photos taken. And at a small elementary school in Lake Charles, Louisiana, Rowdy the service dog is also included in the fun.
"It's his third year appearing in the yearbook," said Monique Chaffin, mother of 10-year-old Daegan Welch, whom Rowdy accompanies to school every day.
"It's the first year I didn't have to order retakes for him," Chaffin added. "It's like having another kid — you want to make sure his pictures come out nice."
School photographer Jill Engel posted the photo of the adorable shoot at M.J. Kaufman Elementary last week — and people went wild for Rowdy and his bow tie.
Rowdy serves as a diabetic alert dog for Daegan. He's trained to alert the young student when her blood sugar spikes or dips too low.
The two have become inseparable in the four years they've been together.
"When we go on vacation, he has his own suitcase," Chaffin told TODAY. "He has his own mini-costumes. We took photos down at the beach where he wore matching mermaid fins with Daegan."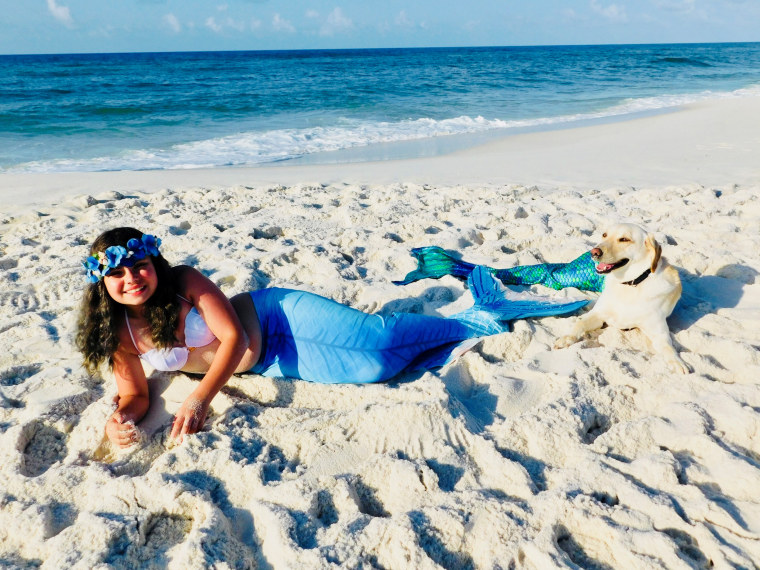 Chaffin said administrators at her daughter's school have always been accommodating of Rowdy. The mother of one visits her daughter's class each year to talk to the students about Rowdy's job.
"We explain to them that they can't talk to him or distract him — and the kids have all been really great with that," Chaffin said. "The principal once told me that the kids 'part like the Red Sea' when they see him and Daegan coming down the halls — they really don't want to distract him!"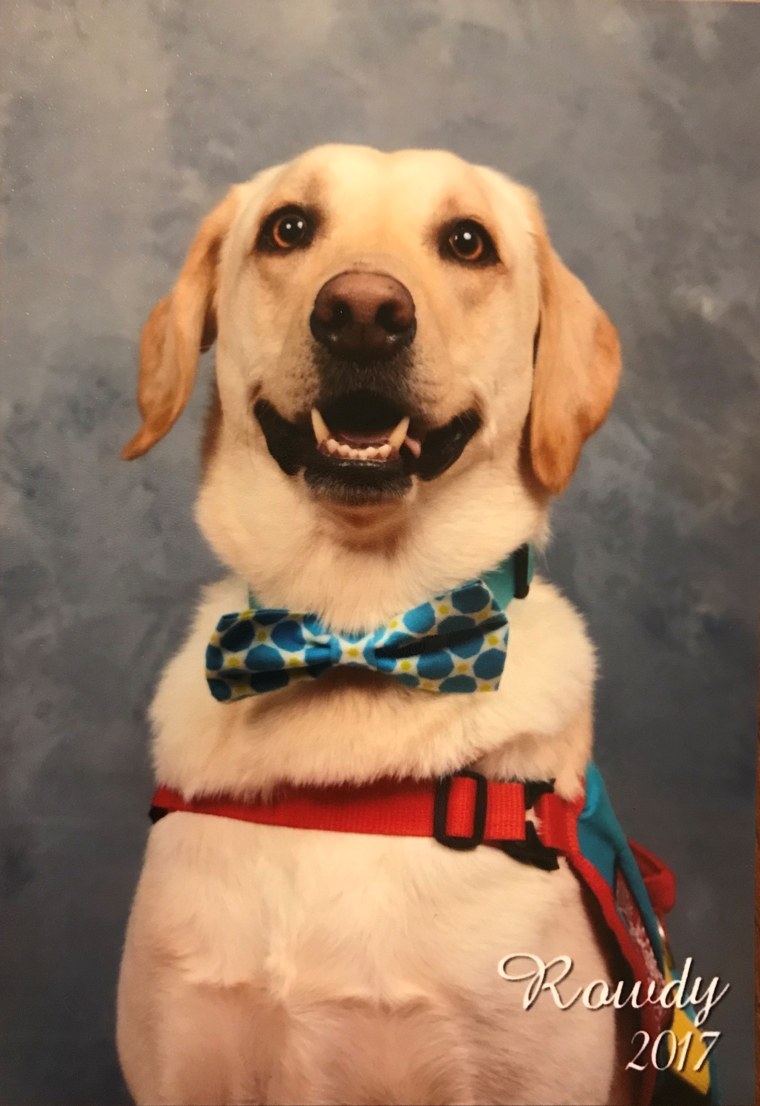 We're looking forward to seeing next year's photos!