As a child, Sarah Kate Frey let things roll off her back. The Illinois resident loved dancing, playing with friends and riding horses.
But when she was 12 years old, she came home from horseback riding camp with a horrible sore throat and a fever. The horse she'd been riding died that night. It took an unusually long time for Frey to get better after being diagnosed with a staph infection.
"It was one of those things at the time we didn't know was going to be life-changing," Frey told TODAY. "There was just lingering pain and weird inflammation responses that whole winter. I would end up in the ER with really high inflammation markers that we couldn't explain."
About a year later, Frey sprained her ankle and received another diagnosis: reflex sympathetic dystrophy, also called complex regional pain syndrome, a painful neurological condition.
"It was a lot to deal with at 13," Frey, now 30, said. "I'm still a big kid at heart, but sometimes it feels like my childhood came to a really quick end. Everything before that was so magical and pure childhood. After that, it was like a really sudden jump into the real world."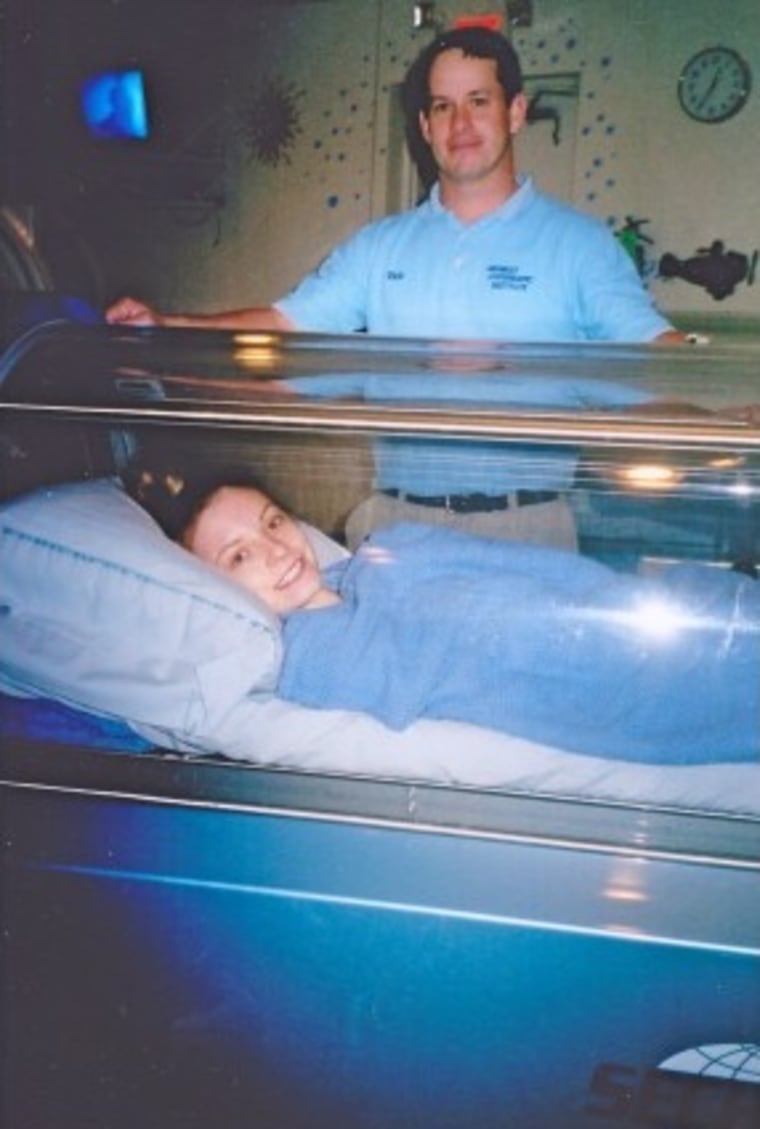 In the coming years, doctors diagnosed Frey with other conditions, including a rare hematologic disease and mitochondrial disease, which affects multiple systems in her body. Due to digestive tract paralysis, she "can't really eat," and she also has severe hypoglycemia, so she is connected to intravenous equipment 24 hours a day to meet her nutrition needs.
At age 20, Frey had just experienced an extremely challenging year — "new, rare diagnoses coming in" — and spent a lot of time in the hospital. At one point, she underwent a medical procedure that involved a port placement, liver biopsy and lumbar puncture (aka spinal tap).
"When I woke up, I was totally paralyzed," she said. "Really scary, right? I was that way for a week. And for like a month, I couldn't even walk across the room — and my right arm never fully came back."
But what was perhaps her most difficult year was capped by what Frey calls her brightest silver lining: meeting her service dog, Alice Eloise.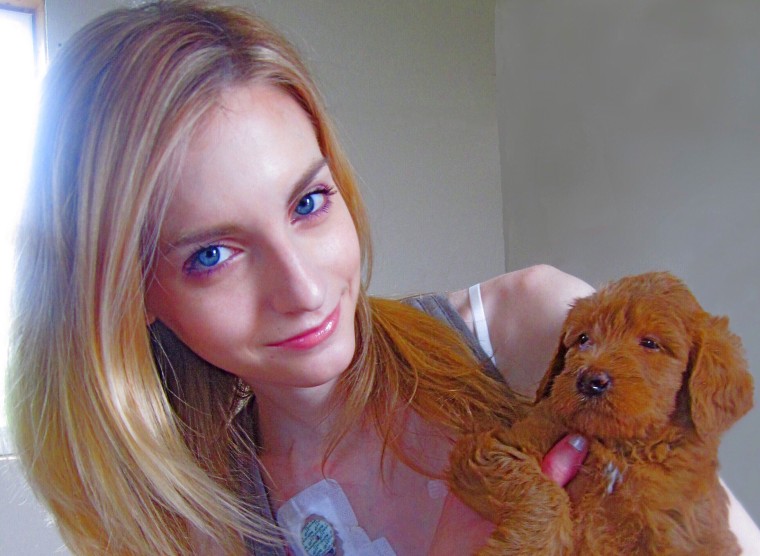 Frey and her parents, with whom she lives in Edwardsville, Illinois, welcomed home the "double doodle" — the offspring of a Labradoodle and a goldendoodle — as an 8-week-old puppy, whom Frey trained to be a service dog. Alice Eloise proved adept at retrieving items for Frey and acting as a buffer for her while walking in public so that people don't accidentally bump into her and cause even more pain.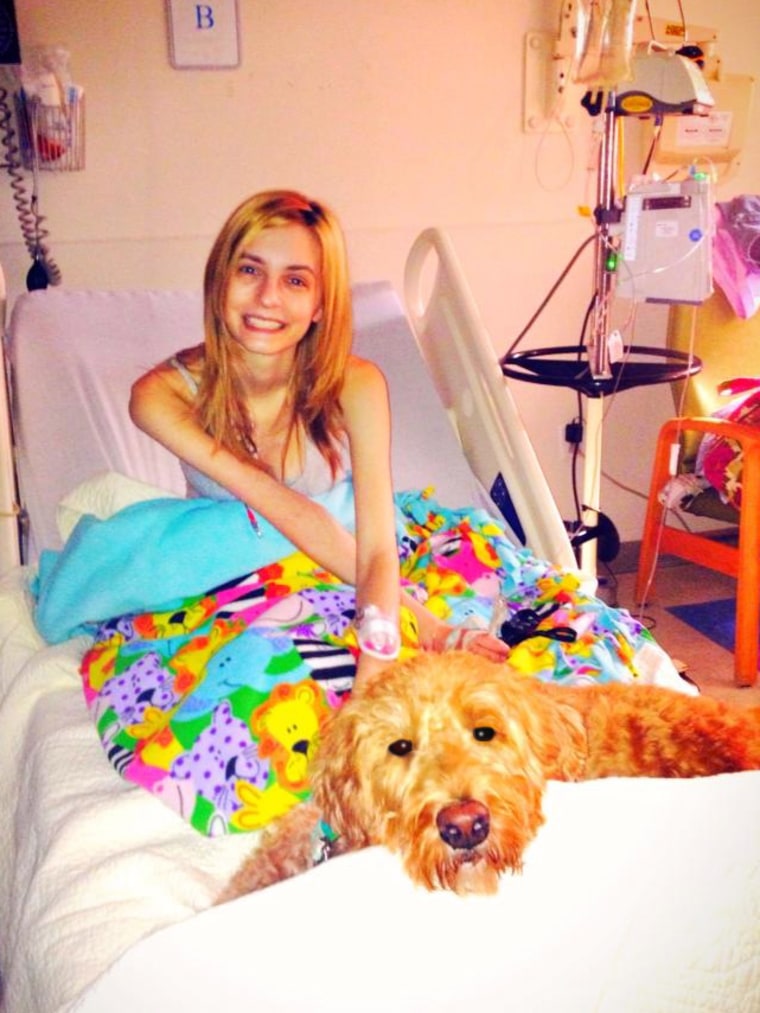 Plus, the dog's playful antics and upbeat attitude fill Frey with joy and help make her more approachable. A local UPS driver, Pete, sometimes spends his breaks playing fetch with Alice Eloise because she's his favorite dog on his route, according to Frey.
"Her personality has been such an asset because we've made so many friends and everybody just falls in love with her," she said. "We have a very special bond. I love spending every minute of every day with her."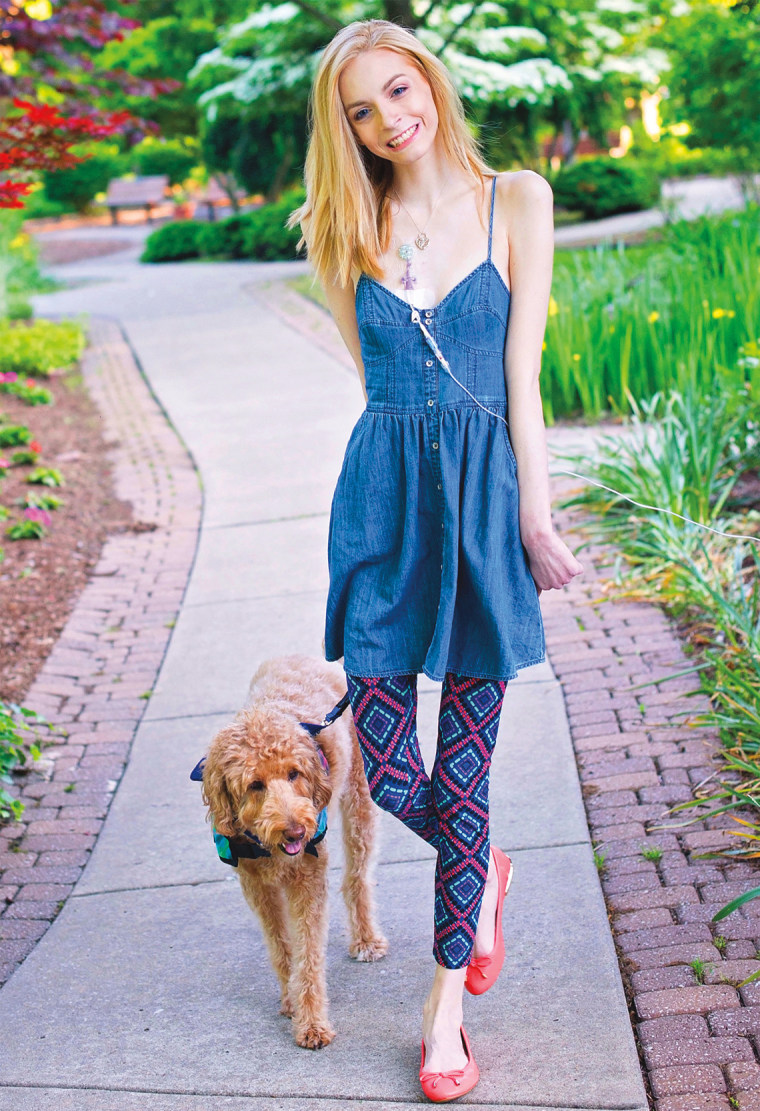 Alice Eloise is used to being around medical equipment and never runs through tubing. While she's more focused when working in her vest, the dog still gets plenty of time to clown around.
In one instance, a friend gave Frey a dancing Snoopy toy, which she placed on the kitchen counter. When they turned back around, Alice Eloise was standing on the kitchen counter — all four paws — getting a closer look.
"She's very much a dog," Frey said with a laugh. "And as a dog lover, why would I want her to be any different than that? I love it."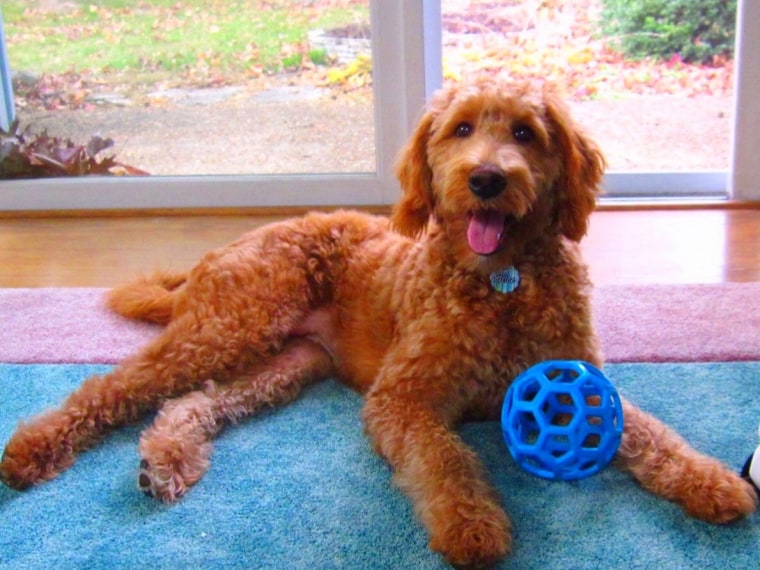 To celebrate her dog's zest for life and to encourage others to find reasons to smile, Frey wrote a children's book titled "Alice Eloise's Silver Linings: The Story of a Silly Service Dog."
She started work on the project several years ago but then lost the use of her other arm after another medical procedure, and so she put the book on the back burner. In the meantime, she learned to use her feet to toss a frisbee for Alice Eloise and dealt with her chronic illnesses.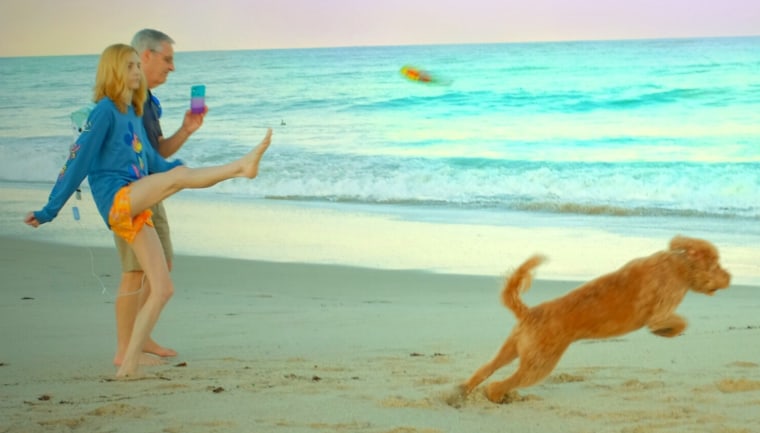 Then at the start of the pandemic, someone encouraged Frey to self-publish her book. Thanks to a successful Kickstarter campaign, the book is now available for purchase.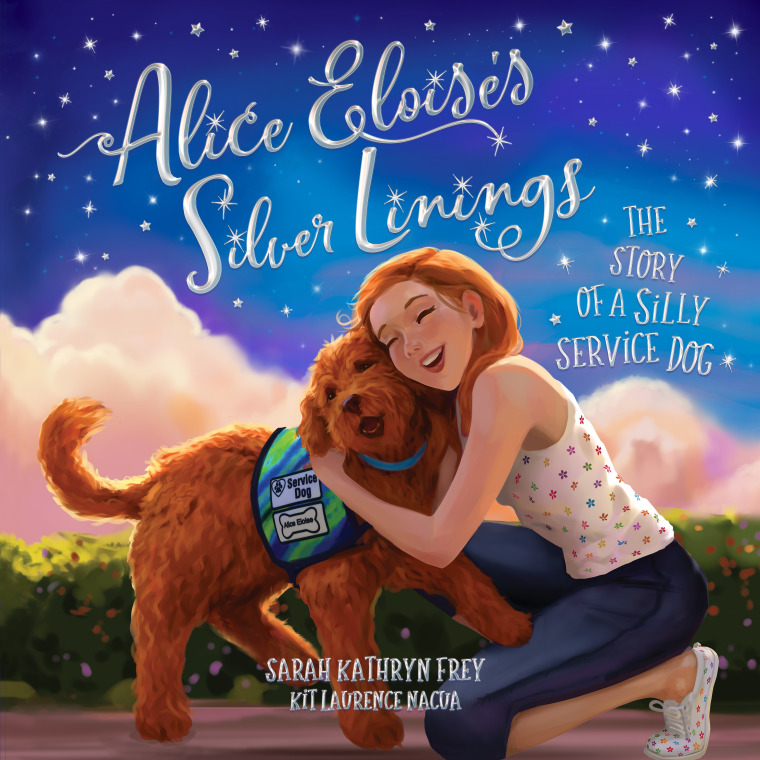 She donates copies to children battling cancer and other diseases at Cardinal Glennon Children's Hospital and Mercy Hospital in St. Louis. She's also planning to donate books to schools in underserved communities.
"We want to get these books into the hands of people that can use it most," she said. "The thing about our mission that is so important to me is I want people to always remember to look for those silver linings. That even when you're going through hard times, you can always find something to smile about."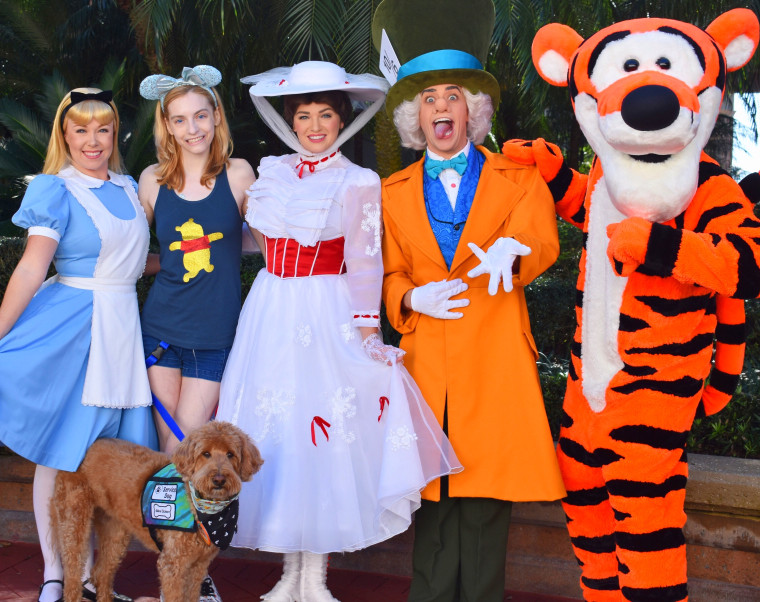 Frey is quick to note that she's not about "spouting toxic positivity." But she strongly believes in the importance of recognizing silver linings, such as pets.
She was initially frustrated that she had to wait so long to publish her book but now realizes the silver lining is that so many people can benefit from it while living through a pandemic.
"I never want to come off as somebody who says, 'Everybody can slap a Band-Aid on what they're going through and just be happy.' That's not how it works," she said. "But for me, personally, trying to look on the bright side, find reasons to smile … it's really served me well."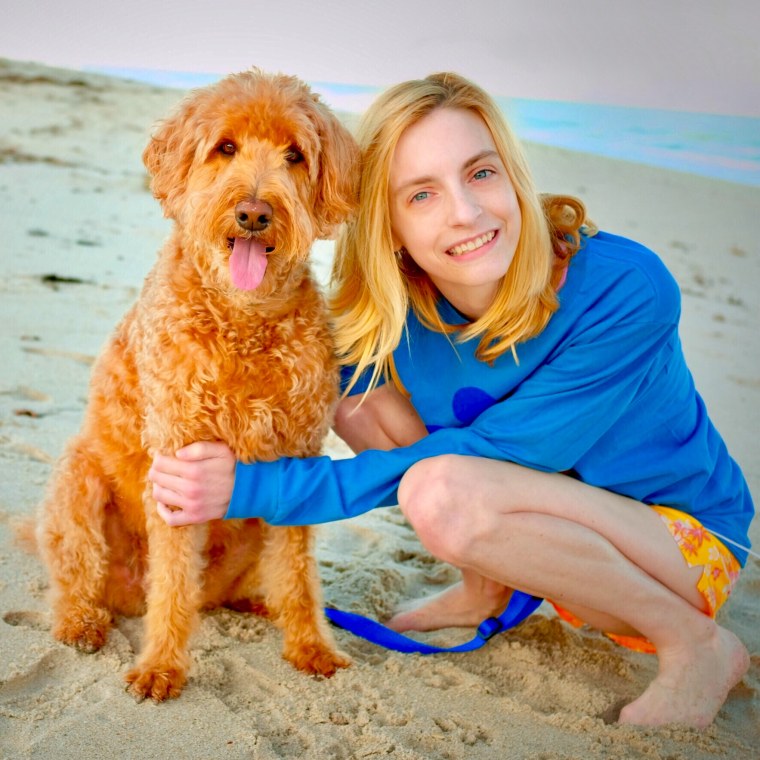 Her main advice to anyone facing illness, disability or any kind of adversity?
"Sometimes emotions have to be felt and that is OK. But my advice is to always try to get back up and keep going," she said. "If you give up, you also give up the opportunity to find that silver lining, and that would be a real shame, wouldn't it?"