Olivia the baby hippo may be a female, but her adorable rolls of puppy fat have reminded her zookeepers in Sweden of a more manly character. 

The one-month-old pygmy hippo has been dubbed "Michelin Man" because of her skin rolls.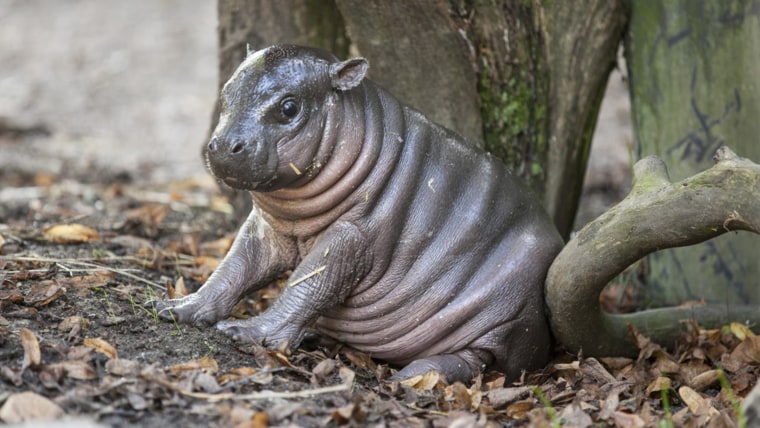 "She is the cutest little fatty you can imagine," Parken zoologist Jennie West Anderson told Swedish newspaper Aftonbladet.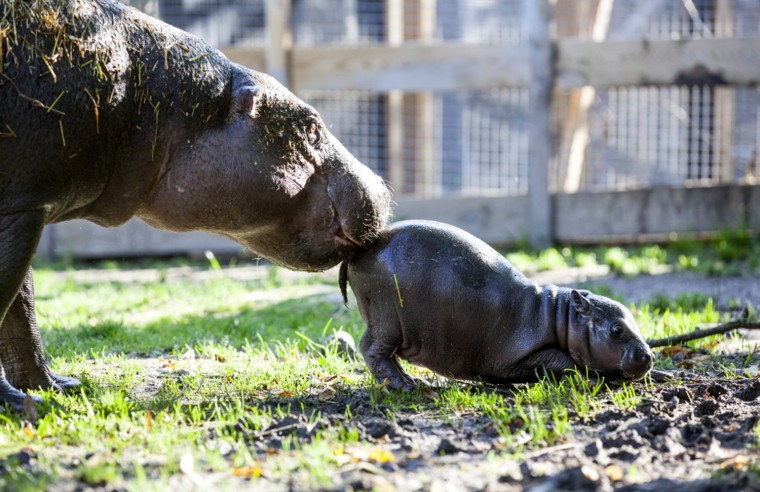 Olivia, who weighed six kilograms at birth, is an endangered species that will only grow to be between one-fifth and one-eighth the size of a normal hippopotamus, according to Anderson.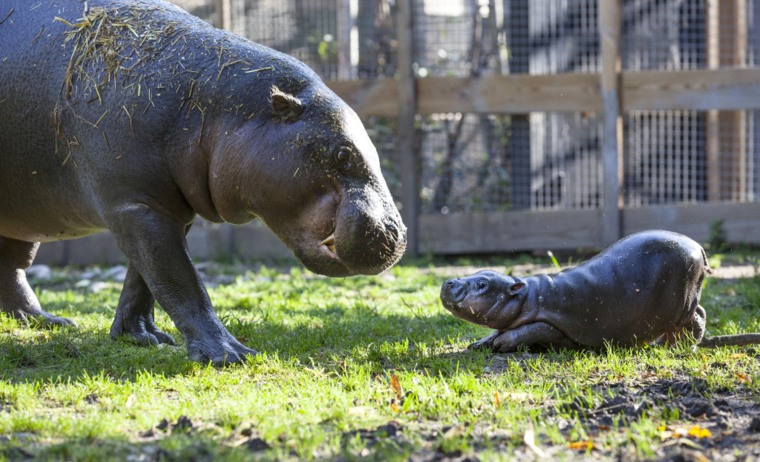 She will live with her mother, Krakunia, for the next two years before being transported to another zoo in Europe, the paper reported. Her birth was the result of an international breeding program for the naturally solitary animals, who are native to West Africa.