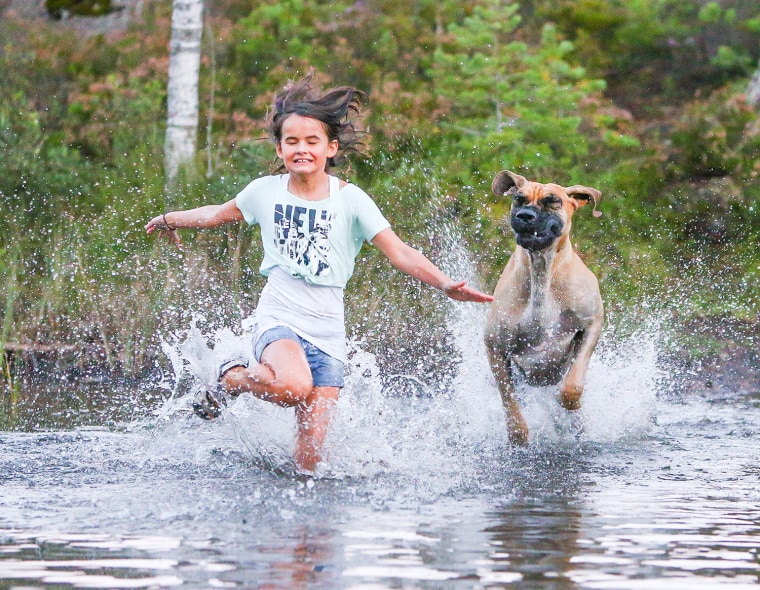 Amateur photographer Roger Sjolstad was grateful he had his camera ready when his 10-year-old daughter, Tea, came charging toward him through water alongside Robbie, the family's Great Dane, at a lake near their Norway home. Out of more than 8,000 submissions from around the world, the impromptu image he captured took first prize in the U.K. Kennel Club's annual "Dog Photographer of the Year" competition.
"My young Dane had never been near water before this evening, so I was quite surprised when he took off into the water and he just ran, ran, ran! He really enjoyed the water," Sjolstad said in a statement. "Tea joined him and together they started running towards the shore and there I was with my camera — at the right place at the right time."
The photograph won both the overall competition and the "Man's Best Friend" category. It's the product of an enduring interest in photography: Sjolstad started taking pictures at an early age, but it wasn't until his family acquired three Great Danes that he began shooting more seriously.
"I have always found photography very interesting, I had a darkroom in our basement by the age of 12 but it really took off a few years ago when we inherited three Great Danes and I now combine my biggest interests: dogs and photography," he said.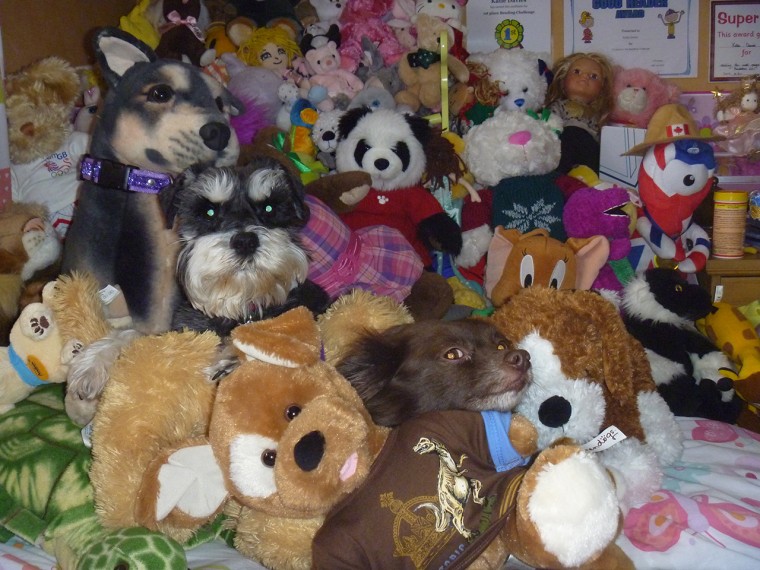 The 2013 competition included six categories, including "Dogs at Play," "Dogs at Work," "Puppy," and "Dog Portrait." First prize for the 16-and-under category "I Love Dogs Because..." went to 9-year-old Katie Davies who snapped a sweet photo of her miniature Schnauzer and Pomeranian buried in a mountain of stuffed animals. A photography aficionado at an early age, Davies shot the photo without any help, using a camera she purchased with birthday money.
"When I grow up I would like to become a pet photographer," she said in a statement.
She'll get more practice when she spends a day learning from award-winning photographer Andy Biggar — her prize for taking first place in the category.
Each of the winning images will be on display at the Discover Dogs event in London on Nov. 9th and 10th. 
Take a look at more of the winning photographs below: