In only two photos, Gordon Delacroix was able to show how inseparable he and his best friend Birdy have been for the last 15 years. But Birdy isn't a high school classmate or childhood neighbor: He's Delacroix's dog.
The first image was taken when Belgium-native Delacroix was 14, at his grandmother's house. The second, a complete re-creation of the first, was taken in the same location, with the same pose, while Delacroix wears the same blue pullover — 15 years later.
"He's very sweet and quiet," Delacroix, now 30, told TODAY via email. "He likes to cuddle but never invade people's space, and his favorite thing is to meet new dogs."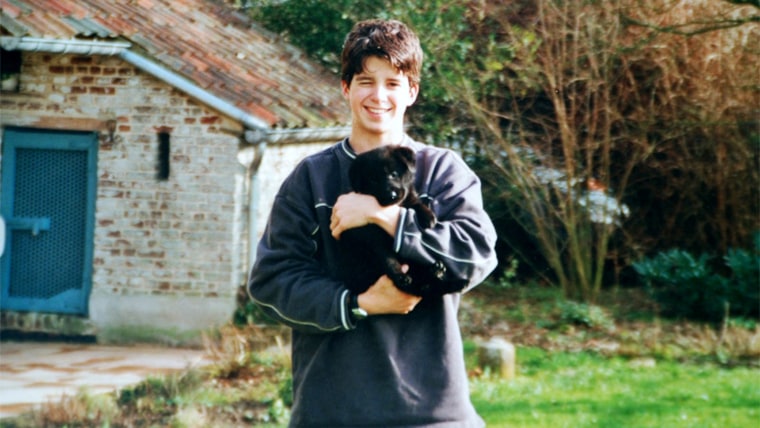 Delacroix shared the photos on Reddit, where they have received more than 1,000 comments. The reason for the second pic? Delacroix said it's because he worries he doesn't have much time left with Birdy. The Labrador-German shepherd mix is now battling a life-threatening diagnosis.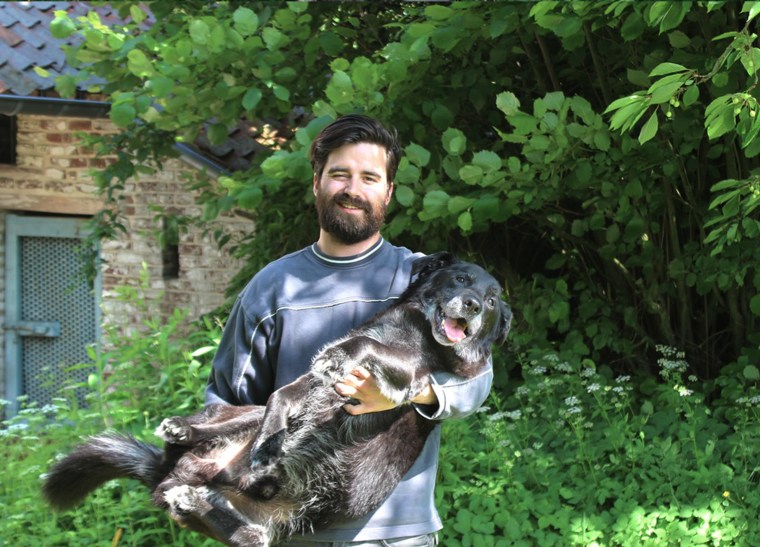 RELATED: 4 Marines re-create beach pic taken before they left for Vietnam 50 years ago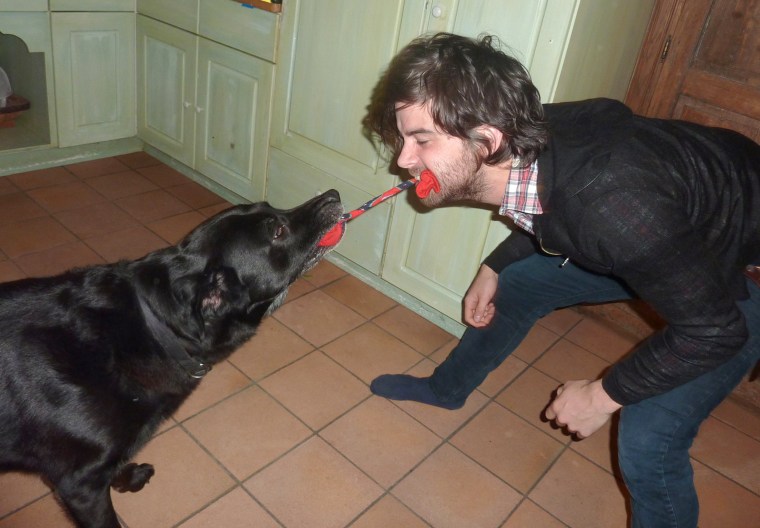 Delacroix said that although some outlets have reported that Birdy has cancer, all he knows is that "some vets said it's most probably cancer, so we don't know if he's in an immediate threat or not."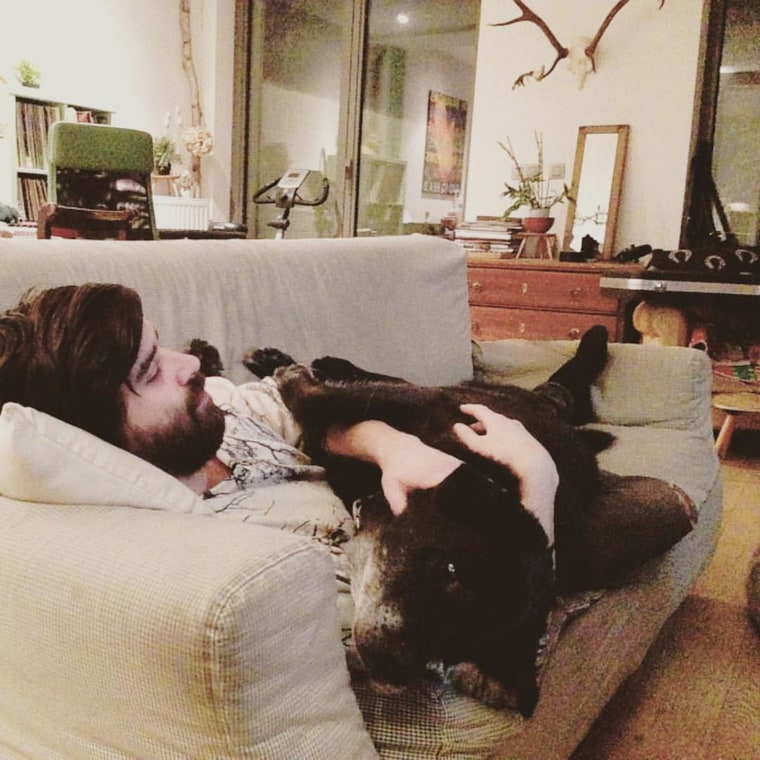 RELATED: 40 years later, couple re-creates wedding photos from 1975
The pair's love for each other spans not only time but also distance. Delacroix said after leaving the Belgian countryside to head to university, he returned every weekend to see Birdy. The pup later joined Delacroix once he graduated from the university and moved to Brussels.
Birdy was the main subject in a music video for Delacroix's band, Recoder.
In the days ahead, Delacroix said he and Birdy are planning on spending a lot of time together. Delacroix takes Birdy to the park, where he meets other dogs, and to an aqua-gym, which he frequents twice a week for therapy. The physiotherapy helps him maintain his leg muscles and stops his joints from locking.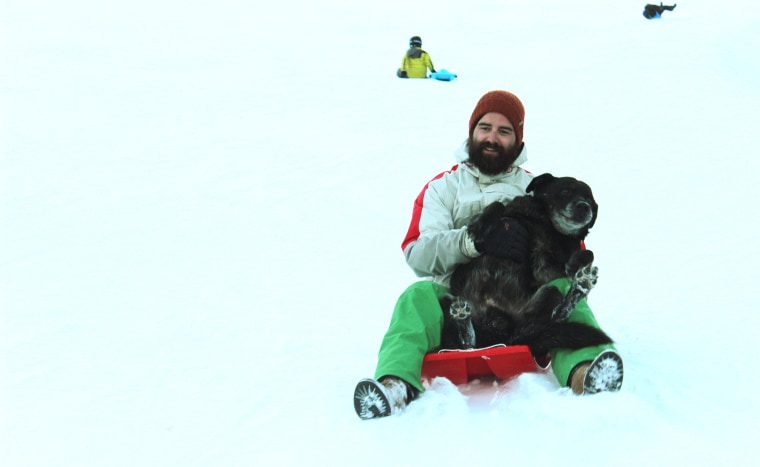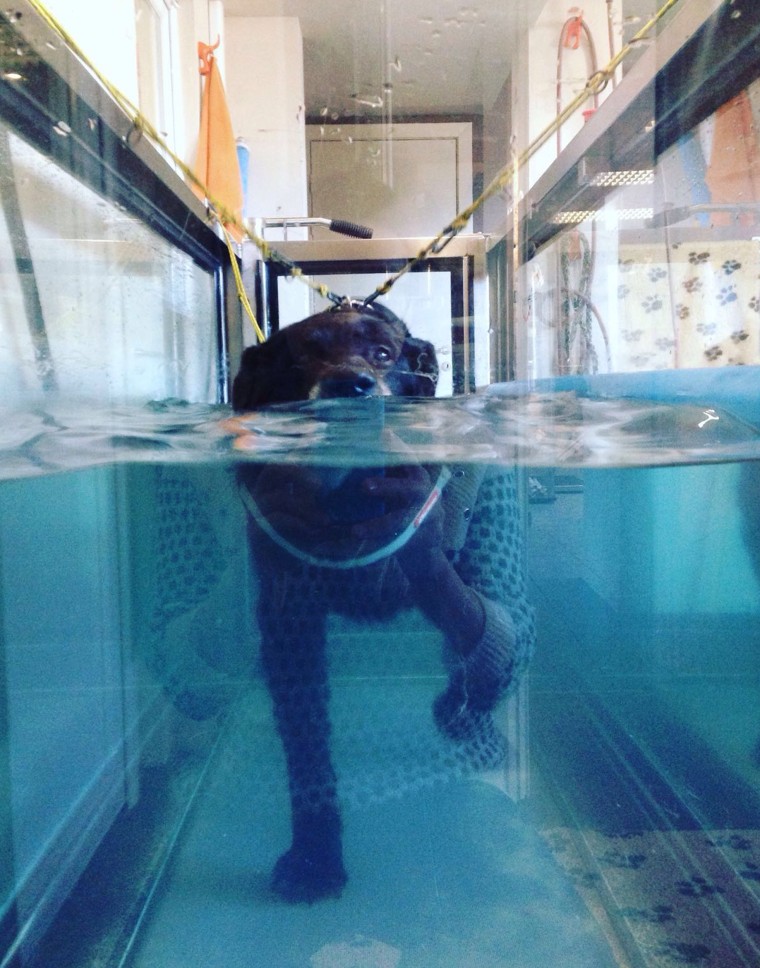 We're all rooting for Birdy and Delacroix. The two of them are just too cute to handle.