Talk about etiquette — Kahlua, the 11-week-old, purebred yellow Lab, shows that he has the ultimate puppy manners!
In a YouTube video posted by his owner, Chris Credendino, from Atlanta, Georgia, the sweet pup is seen on all paws patiently saying grace with Credendino before he chows down on his meal.
RELATED: Puppy power! Jimmy Fallon's 'Tonight Show' furry friends predict Super Bowl winner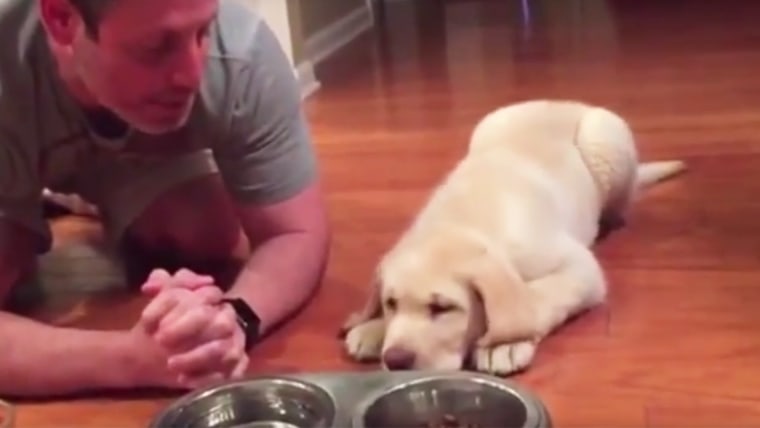 Kahlua, also nicknamed 'Curly' because his ear curls up doesn't have to be told twice to pray. He knows the drill — you give thanks before digging into that Kibbles 'n Bits.
RELATED: Adorable puppy Samson tricks owner into believing he's well-trained
Credendino has received over 69,000 views and comments on the post, including: "Too cute!! Well trained, well behaved puppy!" and "Kahlua is the cutest!"
We couldn't agree more! Way to go Kahlua — we appreciate your dedication and politeness!