Kids love their stuffed animals. And perhaps more than anything, they dream that one day those stuffed animals might come to life as real pets. (Heck, there was a whole book about this: "The Velveteen Rabbit.")
Well, in the case of one little girl, that's exactly what happened!
RELATED: This girl has the best reaction to getting a puppy: 'This is unbelievable!'
Her parents knew that her adorable stuffie called Luna was a favorite plaything, and they wanted to step up her happiness ... so they bought her a puppy that looks exactly like her toy!
Even better, they caught her reaction on video. On seeing the puppy the girl bursts into tears, saying, "He's so cute!"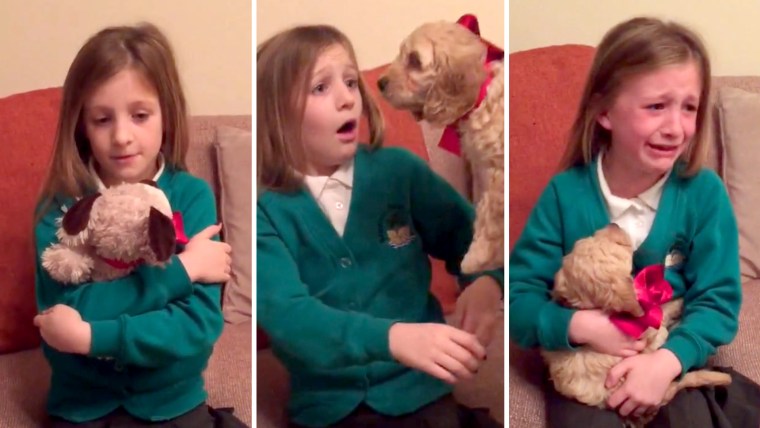 Credit to the pup, who is totally chill in the face of her overwhelming emotion.
Meanwhile, Mom is talking about how long it took to organize this particular gift. "Do you know how long we've been planning this for you?" she asks. "Many, many weeks. It's been the biggest secret in the whole world."
RELATED: Girl who is deaf finds 'best friend' in puppy who is also hard of hearing
Who says parents don't have a bit of magic inside them?
Follow Randee Dawn on Twitter.