/ Source: TODAY Contributor
On Oct. 22, 2014, a man jumped the fence at the White House and made a dash for the Executive Mansion. The Secret Service has to assume anyone scaling the fence could be a terrorist or at least someone intent on doing harm. Two of the agency's brave dogs, Hurricane and Jardan, were able apprehend this athletic man, but not before he punched Hurricane repeatedly in the face and body, and kicked his canine best friend in the ribs. Here's a behind-the-scenes glimpse at what happened after they left the White House.
The two fully geared handlers and their muzzled dogs walked into Friendship Hospital for Animals, where the Secret Service sometimes brings dogs who need immediate attention. The few people in the waiting room stared, some with dropped jaws, at these warriors fresh from the battlefield.
A veterinary technician immediately ushered them into a room. The handlers explained that they were Secret Service and had just gotten into an altercation, and asked if their dogs could be checked to make sure everything looked OK.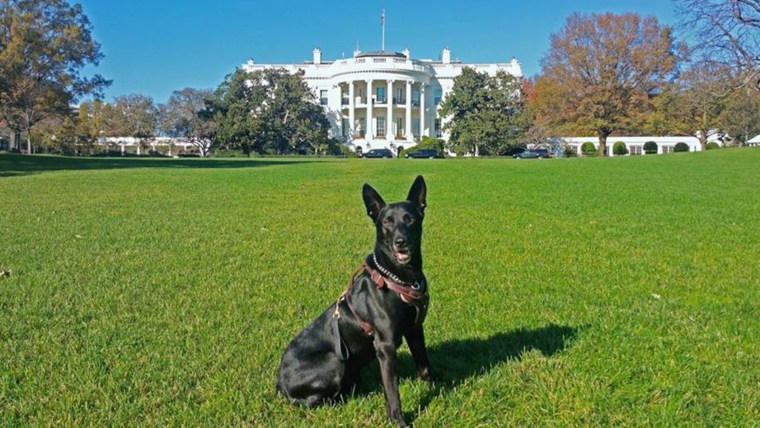 A veterinarian went to work on Hurricane, who immediately flipped onto his back, tail wagging, and nuzzling her with his muzzle when she came close.
"What did you say he just did?" she asked as she rubbed Hurricane's belly.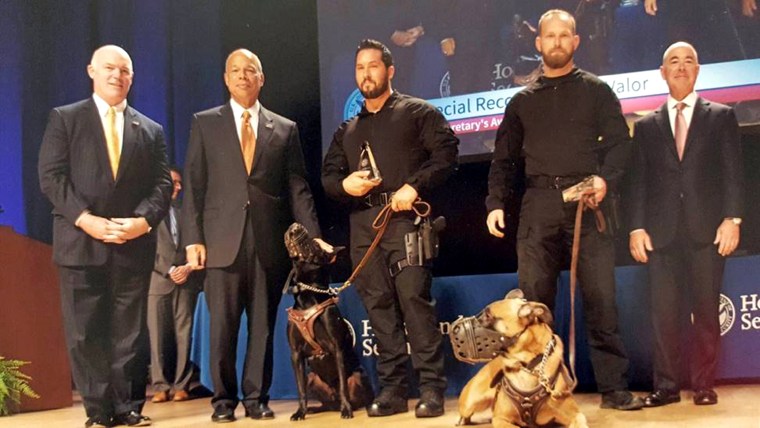 Hurricane looked like someone who'd just been in a formidable fight. He was swollen wherever he'd been punched and had some cuts and significant bruising. He reminded his handler Marshall of Rocky Balboa on a bad day. Marshall was relieved there were no obvious signs of traumatic injuries, but he was aware that sometimes conditions can manifest later. Jardan looked OK, but Mike and Marshall would be keeping an eye on their dogs for anything unusual.
RELATED: Handlers of retired Marine hero, bomb-sniffing dog give thanks for animal's duty
When they got home that night, Marshall wanted to give Hurricane something extra special. He had never given his canine partner human food before but figured that if ever there was a time to make one small exception to this policy, this was it.
There wasn't much in the fridge, and the store where he could buy a steak was closed. But he knew a place not too far away that was open 24/7. Hurricane was just settling into his bed when Marshall grabbed the keys to his car.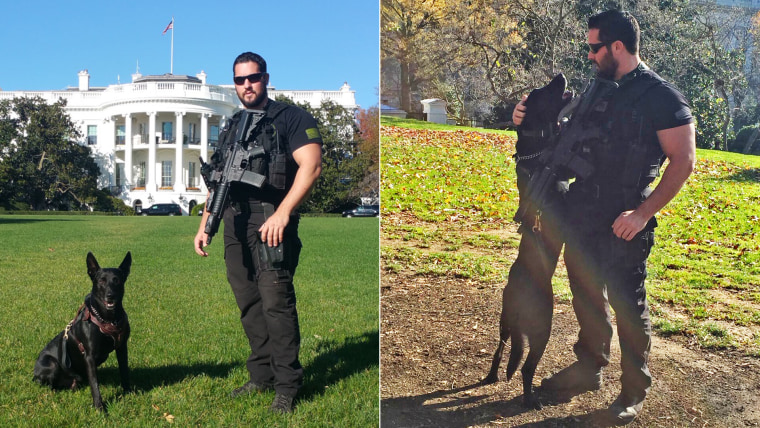 "C'mon 'Cane! We have one more place to go tonight," he told him. Hurricane was already at the door. Like his handler, he's ready for anything anytime, and the sound of the keys meant it wasn't quite bedtime yet.
Fifteen minutes later, under the glow of golden arches, Hurricane watched closely as Marshall unwrapped two hamburgers.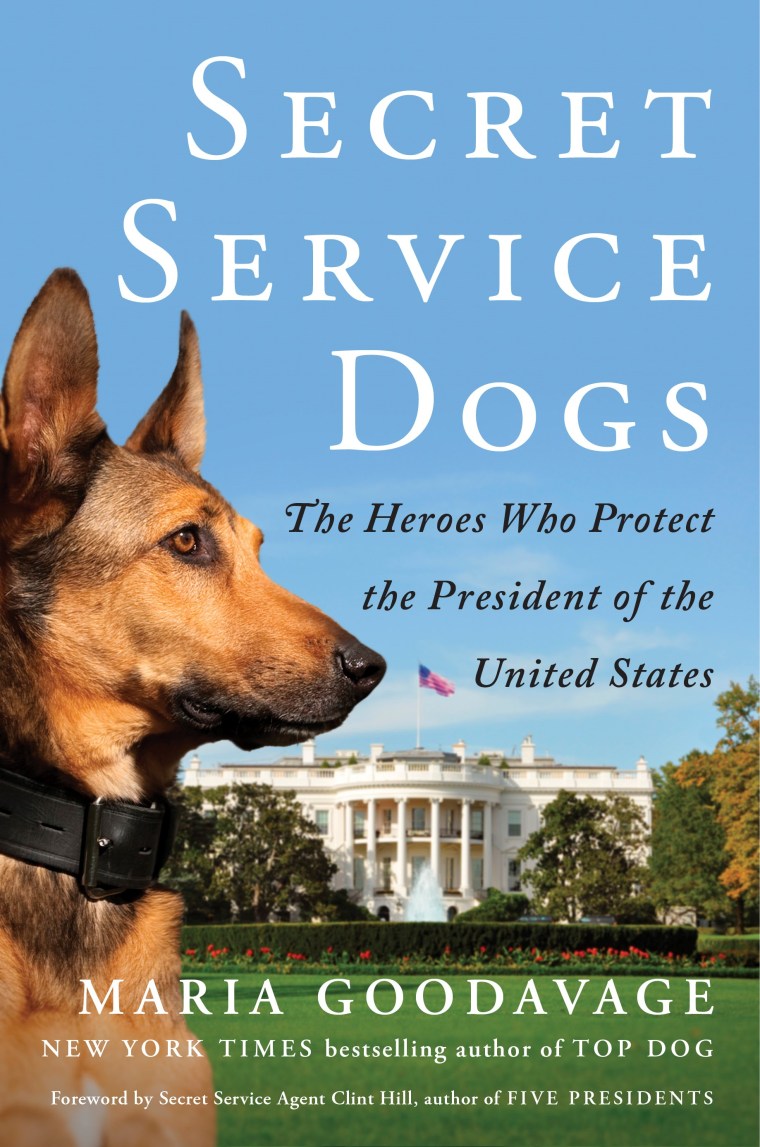 Marshall had never opened food so close to him before. Hurricane's eyes seemed to widen, and he stared, riveted — first at the burgers, and then Marshall, back and forth. His expression was a combination of stunned and hopeful.
As Marshall offered him the first burger, Hurricane's tail burst into a blur of bliss. He wolfed it in two bites. Marshall tore the second burger into a few pieces so Hurricane could taste it this time.
A couple of minutes later, after realizing the feast was over, Hurricane stretched slowly, sighed, and fell asleep for the ride home.
Excerpted from "Secret Service Dogs" by Maria Goodavage. Reprinted by arrangement with Dutton, a member of Penguin Group (USA) LLC, A Penguin Random House Company. Copyright © 2016 by Maria Goodavage.