No reservation? No problem.
That was the case for one California sea lion that snagged a booth for herself at an upscale restaurant on Thursday.
Bernard Guillas, executive chef at The Marine Room restaurant in San Diego, posted pictures of the wayward animal on his Facebook page after finding her hanging out at a window-side table when he opened for the day.
"We found this little guy in The Marine Room restaurant this morning," Guillas joked. "He was a little bit early for his high tide breakfast reservation."
RELATED: Aww! Mama dog sneaks out of kennel to comfort crying puppies
Management immediately called SeaWorld's Rescue Team, who arrived to safely remove the 8-month-old pup from the restaurant.
"I was very surprised to see the sea lion was curled up and peacefully sleeping in the booth of the restaurant," rescuer Jody Westberg told TODAY.com.
RELATED: Cat who got head stuck in vase is hailed as 'Cleocatra' on Reddit
"Because she was so malnourished, it was obvious this little sea lion pup was looking for a place to get warm and stay dry."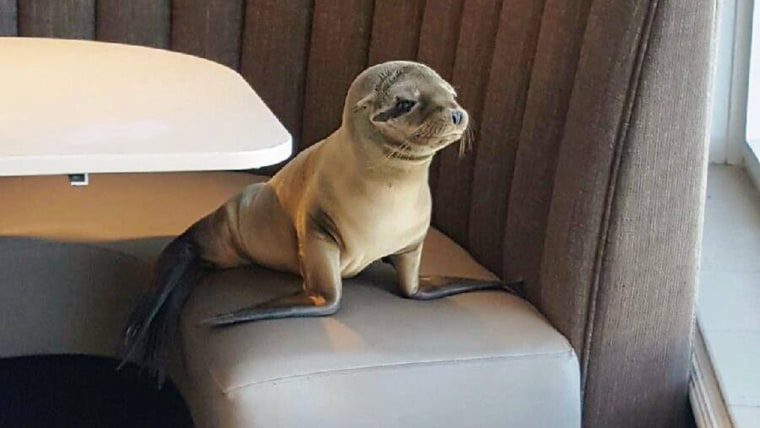 SeaWorld San Diego said the animal was in poor health. At just 20 pounds, her weight was only half of what it should have been, she was dehydrated, and there was fluid coming out of her left eye.
The organization said said they were treating the animal, whom they named Marina, and hoped to set her free soon.
"SeaWorld is cautiously optimistic about the sea lion's recovery, hoping she can be rehabilitated, returned to the wild and given a second chance at life," the park said.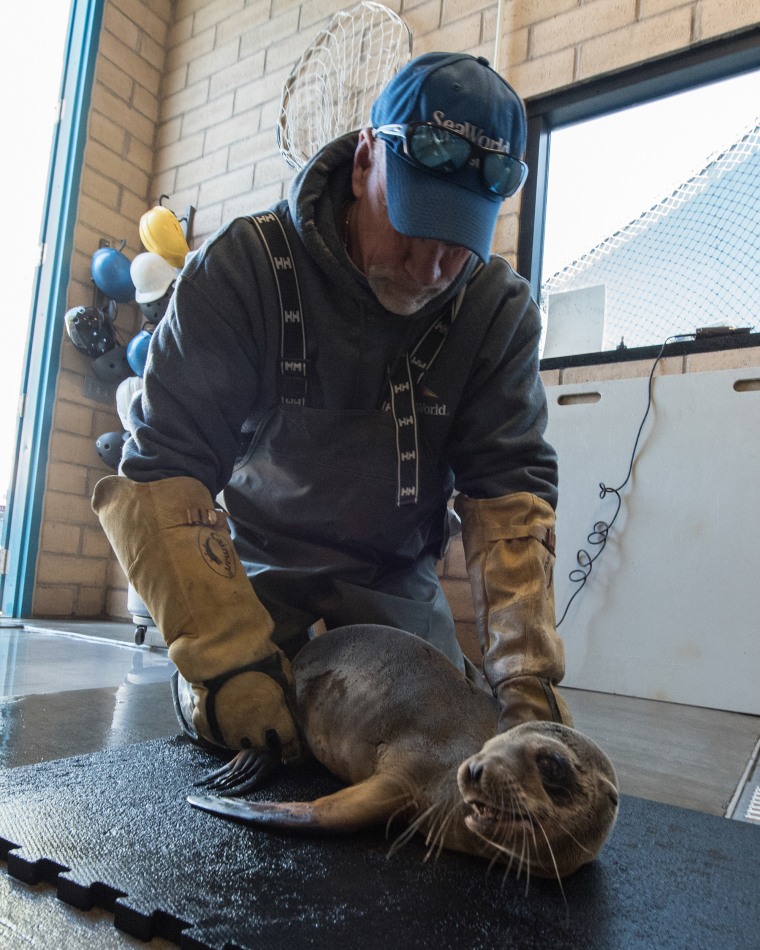 El Niño and high tides are leaving many California sea lions stranded on beaches, making it almost impossible for them to find food.
SeaWorld rescued 990 California sea lions in 2015, and 40 so far this year.