Former president George H.W. Bush has a powerful ally in his disdain for broccoli: a feisty little bird named Eric.
The 2 1/2-year-old Australian bare-eyed cockatoo has let it be known he hates the cruciferous vegetable and he thumbs his beak at his veterinarian's advice to eat the stuff.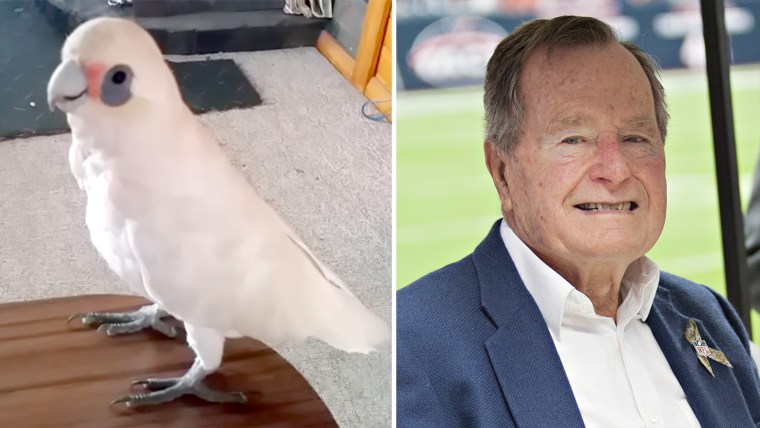 Like Bush, who once reportedly banned broccoli from being served on Air Force One, the cocky cockatoo gets his own anti-broccoli message across with no small amount of bravado, as evidenced by a hilarious YouTube video now going viral.
RELATED: Peaches the cockatoo re-enacts her previous owners' marital spats
The clip finds Eric's human mom negotiating with him. "I want you to show all the kids how you eat your broccoli," she says just after placing a bowl of the vegetable on a table.
Eric grabs the bowl in his beak, drags it to the table's edge and boldly flings it to the floor.
Strike one.
RELATED: Girl who is deaf finds 'best friend' in puppy who is also hard of hearing
"We're gonna try this again, Eric," says mom, practicing patience.
But as soon as she slides the bowl Eric's way, the bird tosses it again.
'Eric!" she scolds him, exasperated. "Eat your broccoli!"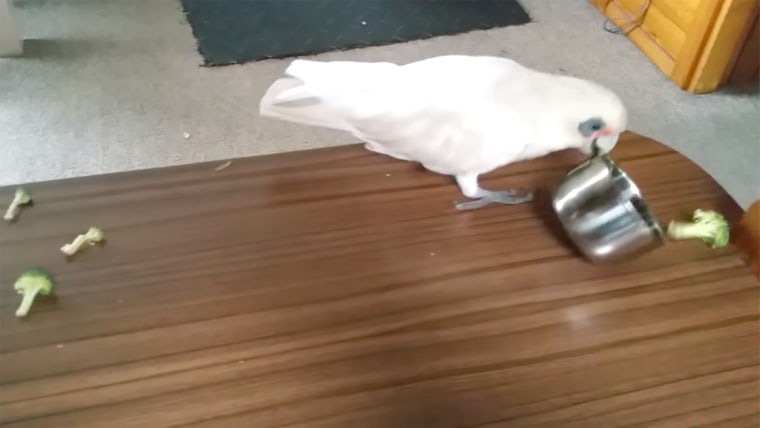 On the third attempt, Eric decides to taunt her by slowly ripping apart each broccoli piece as if he may eat some after all. But once she praises him, he makes a sassy show of thrusting each piece to the floor.
RELATED: Meet Tex, the dog who only flies on private jets
The spirited (and sometimes fowl-mouthed) Eric is a U.K. YouTube star — his showbiz name is Eric The Legend — one who has made a "career" of acting naughty for the camera.
While the tiny superstar truly hates broccoli, he does have a taste for some foods his vet most likely frowns upon — like buttered toast.
In a recent video, Eric can be seen swiping an entire slice of toast right from his human dad's breakfast plate.
Now that's one bold bird!