A series of images from a farm in Moscow are capturing the eyes and hearts of viewers worldwide after going viral earlier this week.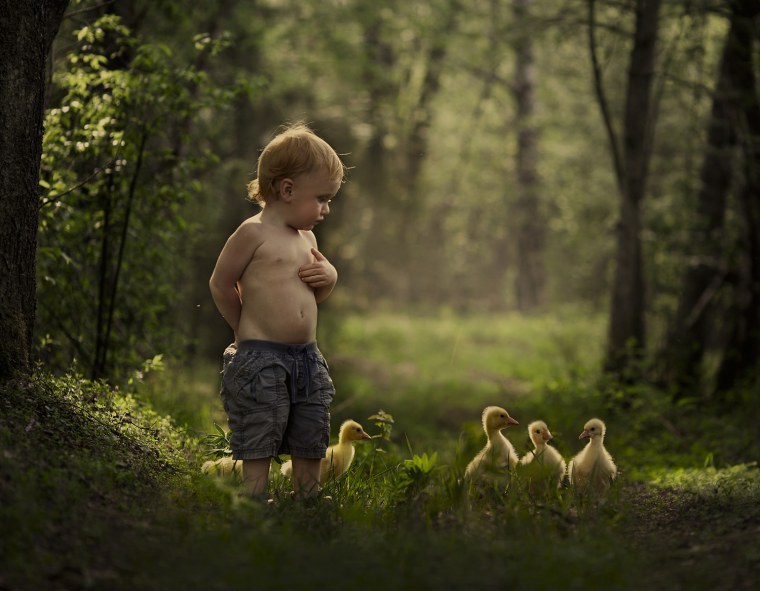 The striking pictures, shot by mother of two and photographer Elena Shumilova, feature her children and animals in the eerily beautiful rural Russian landscape.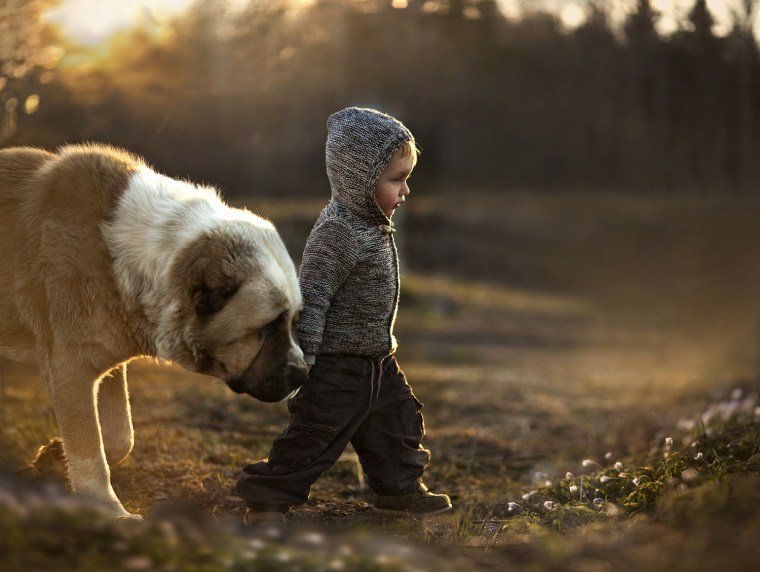 Shumilova tells TODAY.com her passion for photography was born in 2012 when she got her first DSLR camera, and that she's been photographing her home life ever since.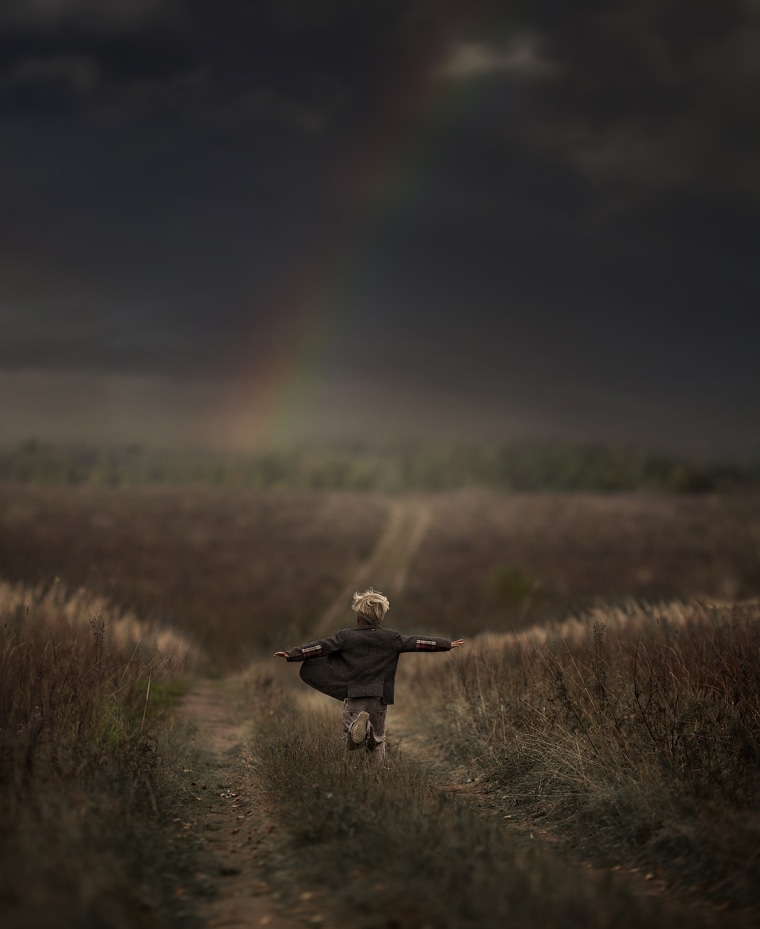 The stars of the photos are Shumilova's two children, 5-year-old Yaroslav and 2-year-old Vanya, as well as their family animals.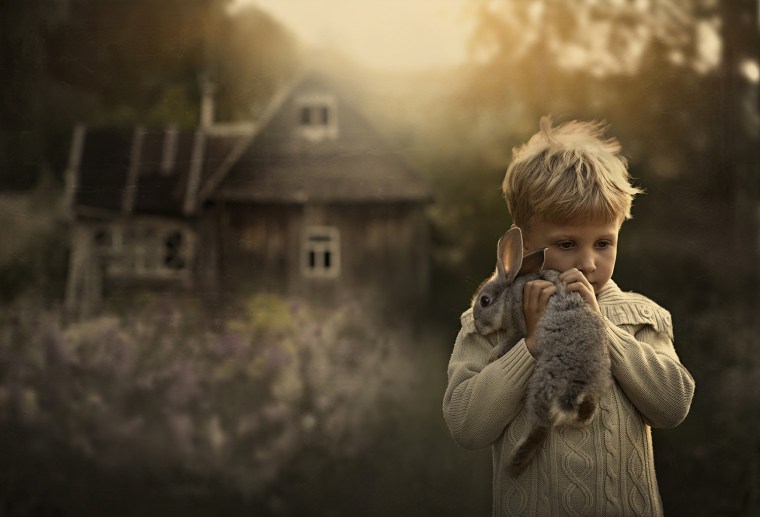 "Children and animals, it's my life," Shumilova said via email, explaining that her subject matter is largely "because I'm [a] mom of two sons and we spend a lot of time on the farm. I shoot my boys, my dog, rabbits, ducks, and sometimes my friends and their children."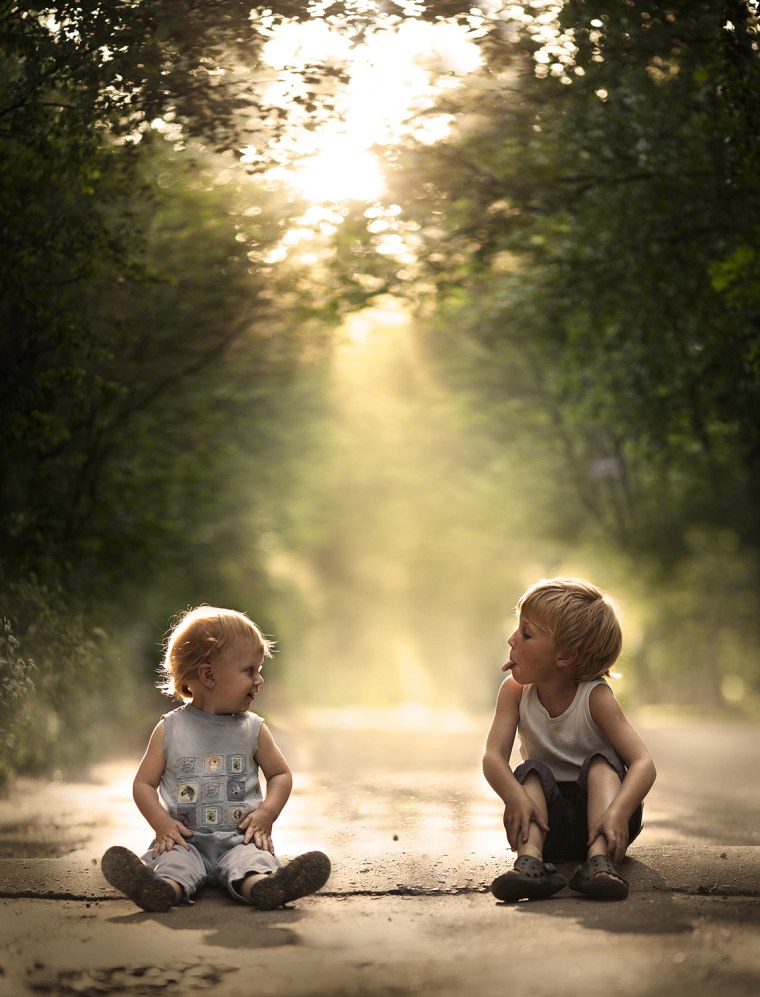 She prefers to shoot in natural light, even if that means shooting through inclement weather.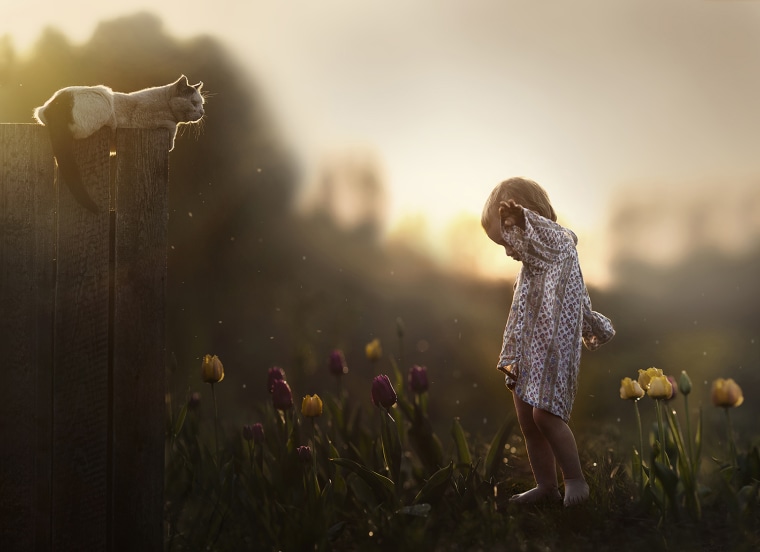 "I love all sorts of light conditions," she said, "street lights, candle light, fog, smoke, rain and snow — everything that gives visual and emotional depth to the image."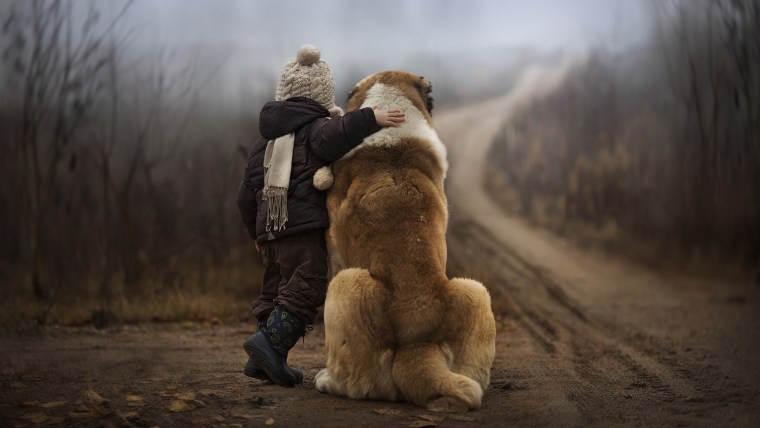 And she's thrilled by the reaction to her images. "I'm so glad that my pictures began like many people. It inspire me & it makes me do better my pictures."
Check out more from her magical series: