In his late 90s, Russ Gremel decided it was time to donate $2 million worth of stock to the Illinois Audubon Society. Then, he went and adopted an elderly Chihuahua.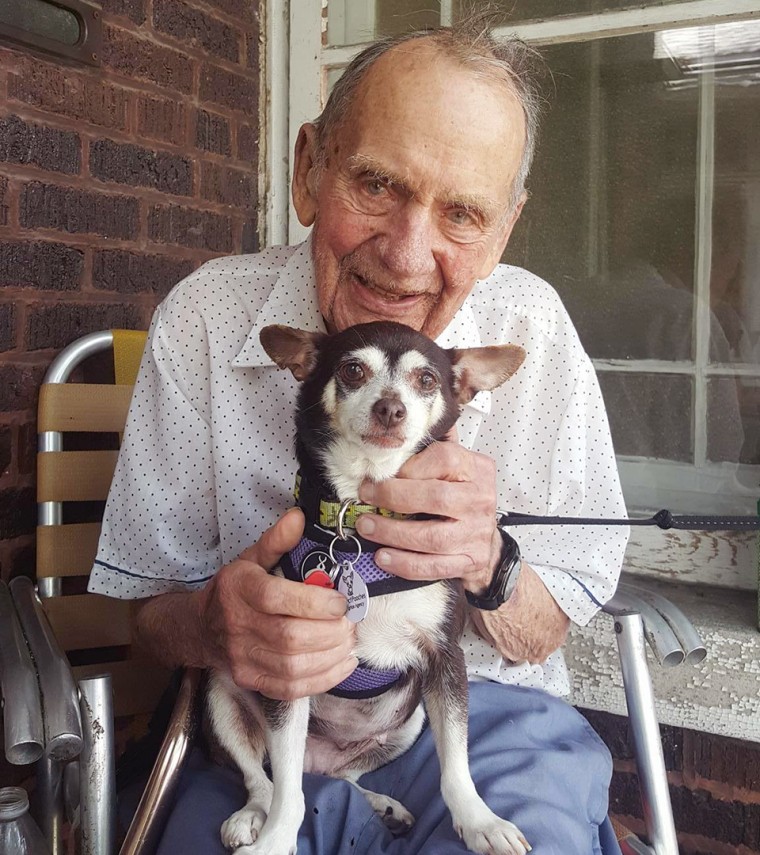 The money is going toward the bird charity purchasing nearly 400 acres of land — habitat for a couple hundred species of birds, and a place for people to enjoy and learn about nature.
Gremel, now 98 years old, said he decided to make the donation while he was still alive so he could be among those who spend time in the Gremel Wildlife Sanctuary.
"A lot of people will be able to use it," he told TODAY. "It makes me happy."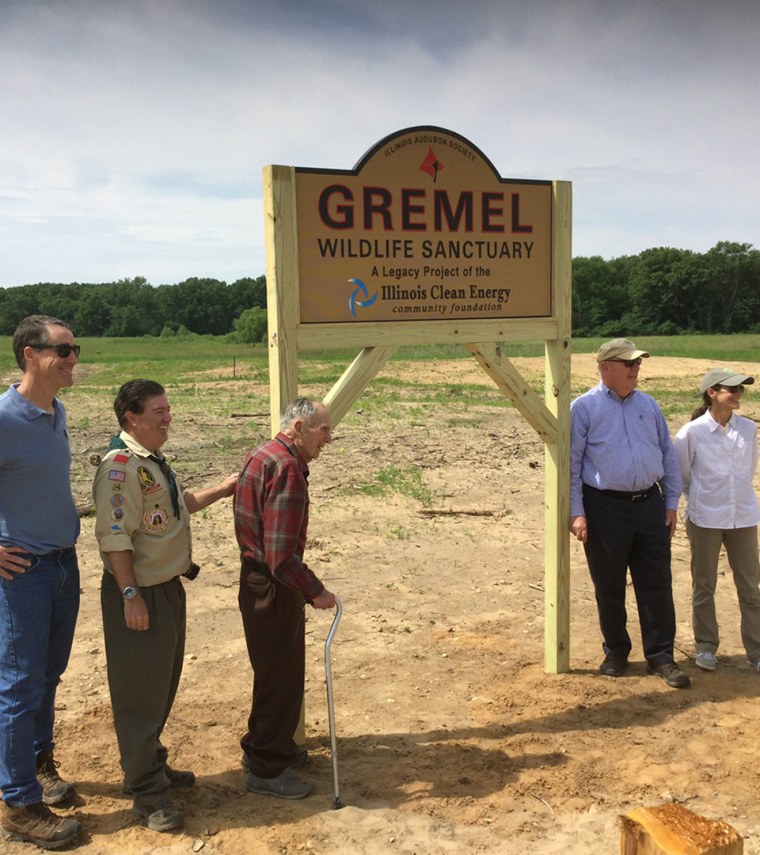 Gremel was able to make this remarkable donation because he purchased $1,000 worth of Walgreens stock some seven decades ago.
While the stock's value grew and grew, as the Chicago Tribune reported, Gremel's spartan lifestyle meant he didn't need this amassing fortune.
A bachelor with no kids, Gremel has lived in the same Chicago house for 95 years, and has "always lived frugally," neighbor Patrick Falso told TODAY. Falso says he heard Gremel say many times that the "money wasn't mine to begin with," and that he always intended to give it away.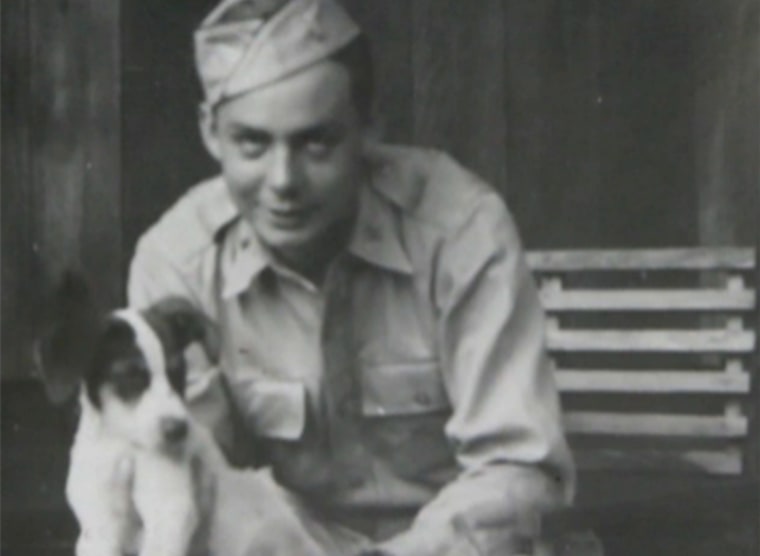 After serving in World War II, Gremel went to law school at Northwestern University — then retired at age 45. He has devoted himself in the years since to his community, such as serving as a Boy Scout scoutmaster for more than 60 years. He's been the scoutmaster to generations of the same families.
He has a "big, open heart," Jack Henehan, one of Gremel's former scouts, told the Chicago Tribune. "Every single person who knows him from the troop knows that."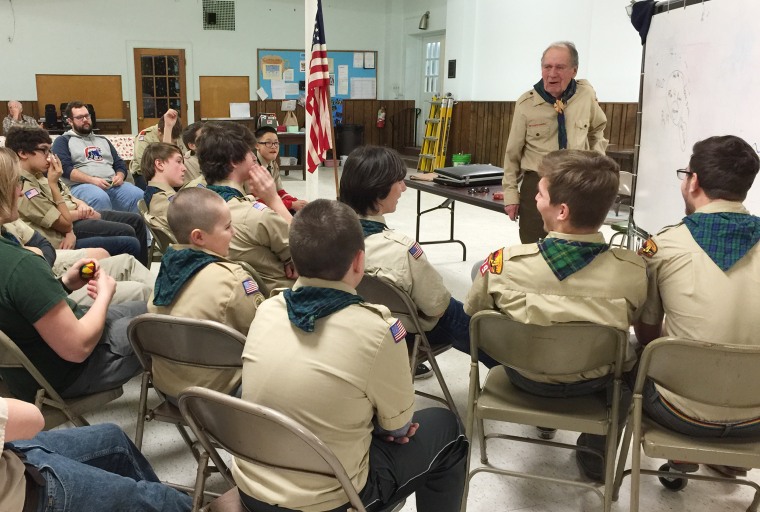 The Gremel Wildlife Sanctuary was dedicated on June 4. Illinois Audubon Society executive director Jim Herkert said Gremel's donation will have a significant impact on wildlife and on the community.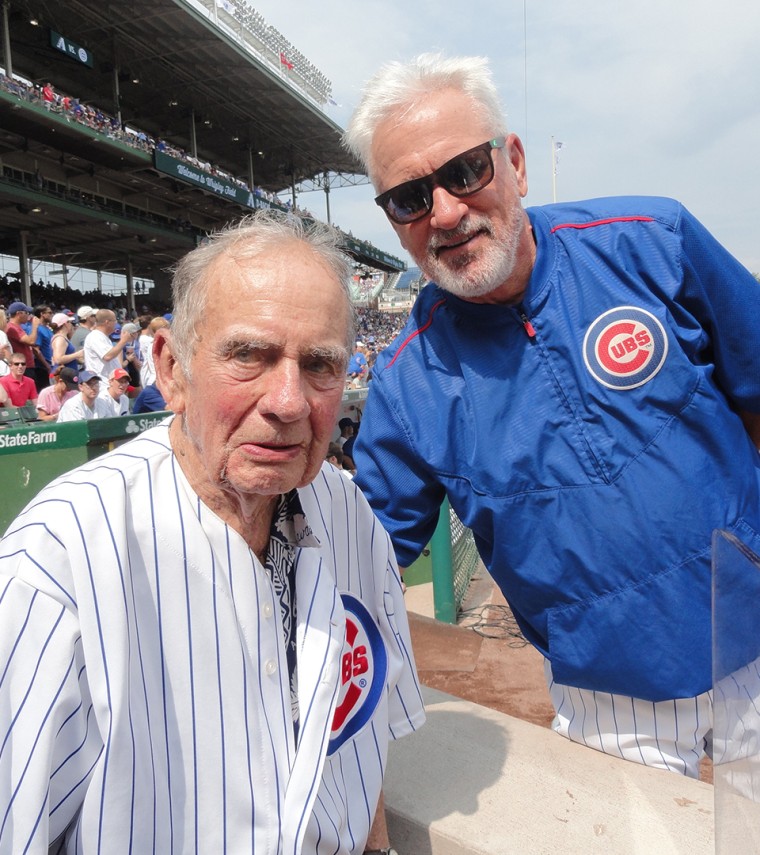 "It's incredibly generous," Herkert told TODAY. "It's allowing us to protect a really valuable and important piece of property and fulfill one of Russ' wishes that we could find a place where people could come out and experience nature the way he did as a kid."
After doing all this, Gremel went and changed one more life as well — a very small one, in a very big way. This past weekend — on Father's Day, in fact — Gremel adopted an elderly Chihuahua.
Winnie the dog is about 9 years old, and was picked up as a stray a few months ago. She had some cancerous growths, which were treated — and all she needed was a loving home, which Colleen Collins, the founder of Perfect Pooches Adoption Agency, was determined to find.
Gremel had lost his own beloved Chihuahua — named Tiger II, the second of his tiny dogs to bear this fierce name — earlier this year. When he reached out to Collins about Winnie, she felt this could be a good match. That feeling grew when she brought Winnie to his house for a meet and greet, and was introduced not only to Gremel but also some of his friends and neighbors. One had brought over a mess of fresh strawberries; all said they would be there to help out in any way needed.
Collins marveled at Gremel's community. She said Winnie seemed right at home on Gremel's lap, and Gremel was clearly thrilled to have her there.
"He's just so happy," she said — very moved to bring this kind of joy to someone who's "done so much for other people.
On Sunday, after the adoption became official, Gremel told TODAY that Winnie would now be known as Tiger III.
"Everybody loves her," he said. "She's giving me lots of love right now."